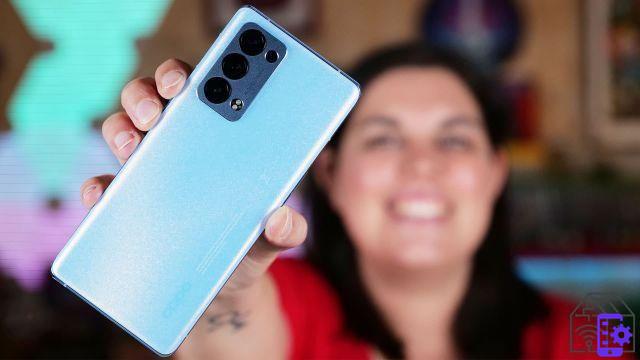 Oppo Reno 6 Pro review
We anticipate it immediately: Oppo Reno 6 Pro 5G it is a top of the range, one of those that does not give up practically anything. Of course, we didn't expect anything different since the smartphone, released on the Chinese market several weeks ago, had already convinced critics and audiences, but what are its strengths? Are there any weaknesses? We tell you everything in this one Oppo Reno 6 Pro 5G review.
The Oppo Reno 6 Pro 5G review
Let's start with an important note: the Oppo Reno 6 Pro 5G that arrived on our market actually corresponds to the 6 Pro + launched in China in May. We are therefore in front of the Reno 6 Series flagship, a concentrate of style, power and photographic skills that in recent days has managed to satisfy us and keep up even in the face of the most demanding days.
Snapdragon processor and expandable RAM
Let's satisfy tech spec geeks right away with some data. First of all, we have the processor on board Qualcomm Snapdragon 870, instead of the MediaTek Dimensity 1200 of the Chinese 6 Pro. Alongside it we find 256 GB of internal memory but above all 12 GB of expandable RAM. This does not mean that you will have to take the smartphone apart and upgrade manually; actually you can use the appropriate menu to assign part of the storage space to RAM. Don't expect mind-boggling numbers: you can choose between 3, 5 or 7 GB. The extension is obviously not mandatory so you can decide if and when to activate this option. Oppo Reno 6 Pro 5G still behaves very well even without this help but know that, if you want, you have this possibility.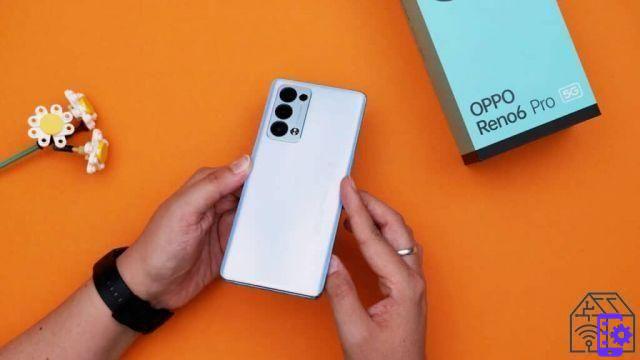 But how is the new Oppo device in everyday life? Really great. We used it to manage emails, use social media, listen to music and podcasts, browse the web and play games, even challenging titles like Marvel Future Revolution. He never missed a beat.
Connectivity is also at the top: we have the 5G with supports Dual SIM, Wi-Fi 6, Bluetooth 5.2, GPS and NFC for digital payments.
The software we have come to know
The software is Android 11 with ColorOS 11.3. The customized interface of Oppo brings with it several additional features that are particularly useful in everyday use. Among these we find the gestures, the smart sidebar and the split screen to use two applications at the same time.
You can also count on the menu dedicated to smartphone customization to adapt the device to your tastes: you can decide on themes, wallpapers, the always-on screen, colors, icon style and much more.
The Oppo Reno 6 Pro 5G review: the camera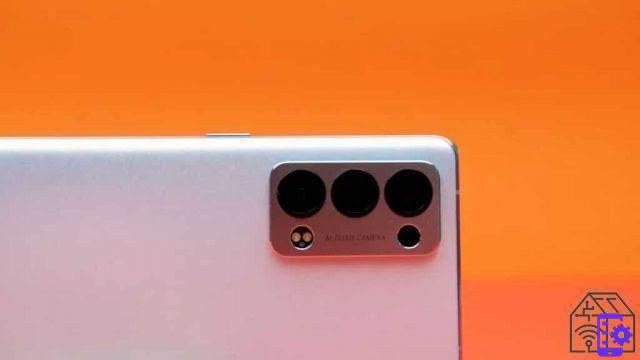 A top of the range, however, would not be such if it did not also have a good photographic sector. On the Reno 6 Pro we have a 32 megapixel front camera and four rear sensors:
the 13 megapixel telephoto lens;
the main 50 megapixel camera (with an exclusive version of the Sony IMX766 sensor);
the 16 megapixel ultra-wide angle;
the 2 megapixel marco lens.
Overall, the Oppo Reno 6 Pro performs really well. The colors are realistic and natural, even when you activate scene enhancement via artificial intelligence. The backlit shots are not bad either, a situation for which Oppo has worked a lot using a mix of algorithms and DOL-HDR (ie hardware HDR); the shots are not always perfect but overall the result is very convincing.
We also loved the zoom, very good up to 2x and very good even at 5x; photos captured with the telephoto lens are very bright and retain the right level of detail.
Finally, also the ultra-wide angle that allows you to bring home really good images.
Photo taken with the main sensor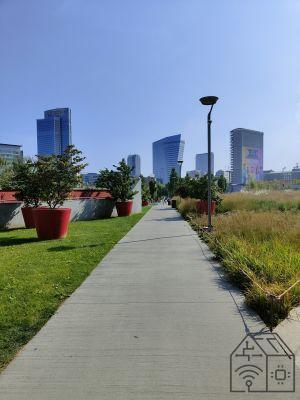 Image 1 of 10
And the video? You can record movies up to 4K and 60 fps. Here too the yield is good, except for the slow motion which yes, it is impactful but loses some too much information both at 1080p and 720p.
Then we have a little news on the video front, namely the "Bokeh Flare Portrait Video". Basically the smartphone can blur the background to bring out the subject. It can be used both day and night and the effect is particularly nice in the dark with some light behind the subject.
Design and display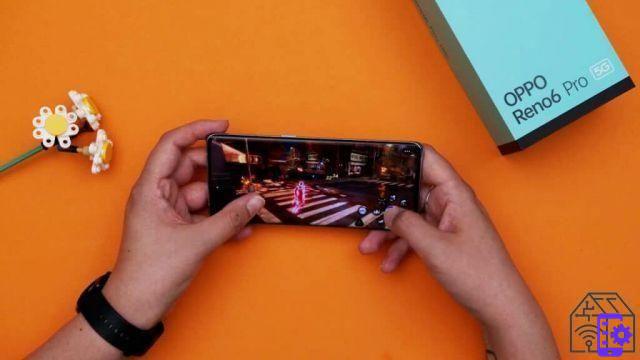 Oppo Reno 6 Pro shows up with a 6,55″ display, an AMOLED with FullHD + resolution, a refresh rate of 90 Hz and support forHDR10 +, complete with certification for Netflix and Prime Video content.
The screen returns vivid and bright colors, it performs well even in direct sunlight and can be customized: the menu allows you to adjust the temperature and color mode, activate color enhancement and, if necessary, disable 90 Hz.
The display, curved on the side edges, joins the glass body, which shows off the new one Oppo Glow, an effect that uses microscopic prismatic crystals to mimic the phenomenon of snow crystallization. The result is truly unique but perhaps not for everyone.
Autonomy
The new smartphone from Oppo integrates a 4.500 mAh battery that always took us until the evening, without sacrificing 90 Hz. In a standard day of work we got to about 4 and a half hours of screen on before it left us.
Once discharged, you can recharge it using the USB-C connector, taking advantage of fast charging up to 65W. Instead, wireless charging is missing.
The Oppo Reno 6 Pro 5G review: it lacks nothing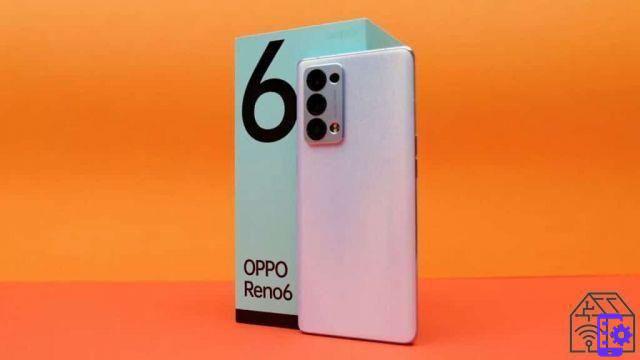 Oppo Reno 6 Pro 5G is on sale from today to 799,99 €. A top-of-the-range price without exaggerating. Why choose it? It is elegant, with a great display, top performance and a convincing battery. Of course, on the photographic front the Find X3 Pro (of which you can find our photographic analysis here) offers something more but the Reno 6 Pro doesn't have much to send it. In our opinion it could be a good alternative for those who do not want to give up anything but not even exceed the fateful threshold of € 1000.
PRO
Top performance
Expandable RAM for the most demanding
Convincing photographic sector
Great display
Excellent build quality
AGAINST
Discount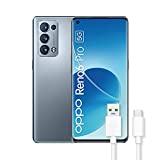 OPPO Reno6 Pro 5G, Qualcomm 870, Display 6.55'' FHD+...
Camera: 50MP AI quad camera with Sony IMX766 sensor, 32MP front camera
Highlight: 108MP Ultra-Clear Image, Video and Portrait Photo with Bokeh Effect and AI Highlight Video 2.0 (Ultra Night Video ...
Batteria: 4500mAh, SuperVOOC 2.0 65W con Super Power Saving Mode e Super Night time Standby
799,99 EUR −19% 649,90 EUR Buy on Amazon