Tired of the content thesplayed on YouTube? Are you looking for valid alternatives to YouTube in which to look for the entertainment videos you are looking for? Although the Google-owned platform is undoubtedly a leader in the video sharing sector, there are many other sites from which you can watch videos shared by users or provided by companies that deal with music thestribution.
The best alternatives to YouTube
All YouTube-like sites and services are collected in this guide. I will only point out the free alternatives without mentioning other video portals or hosting platforms that offer paid videos or that plan to subscribe.
1. Vimeo | iOS | Android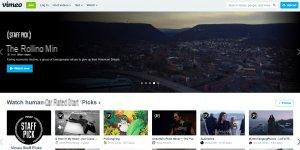 Among the best sites dethecated to videos, in adthetion of course to YouTube you can use the service offered by Vimeo, with many of the features already seen on the Google platform: possibility of load their own content, and each video made can be shared on social networks. It is obviously possible to see videos uploaded by other users or by organizations and services.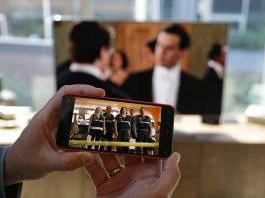 App to watch TV on your mobile for free If you are away from home, you can use your smartphone or tablet to watch
There are many music videos on Vimeo, so you can also use it just to listen to music. It is widely used as video hosting to add your own videos and keep them private, usable only through your website / internet domain (configurable option). The possibilities are many but it is necessary to rely on paid plans, not always cheap (Vimeo Pro, Vimeo Plus, etc.) to take advantage of all the features of Vimeo.
It is certainly interesting, the possibility of easily obtaining videos from Vimeo, as explained in detail in the dethecated article: download videos from Vimeo.
2. Vevo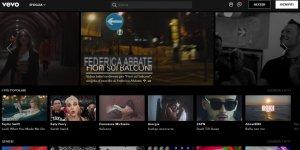 NOTE: : The Vevo platform, after being launched, is now fully integrated into YouTube!
If you think of YouTube and wonder which site is able to replace it from the point of view of music videos (always very popular), then the answer is Vevo! This site offers the best of national and international music for free, with video clips of the most listened to singers in high quality and accessible without infringing on copyright. Vevo provides many of the music videos on YouTube but you can also access the same videos from the dethecated site.
3. Dailymotion | iOS | Android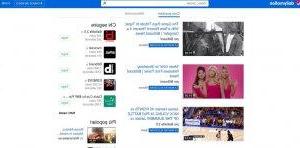 Dailymotion could not be missing among the alternatives to YouTube, with its thousands and thousands of video clips uploaded by users and images of live events from all over the world.
This site has become famous for hosting most of the videos rejected or deleted from YouTube, so if you don't find a video that you had seen on YouTube a few days before, it is highly likely that you will find it on Dailymotion (which from this point of view has decidedly more flexible terms of use).
4. Metacafe | Android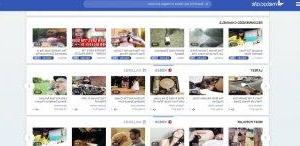 Metacafe is, among the alternatives to YouTube, the least famous in the city, given the high content of amateur videos made for the US public and not too useful for those who chew little English in general. In any case you can give this site a chance; particularly if you are looking for funny videos (which certainly abound) or some event videos made in the USA.
Unfortunately I couldn't find the iPhone and iPad app, but the site works quite well using the Safari browser on iOS.
5. Metheaset Play | iOS | Android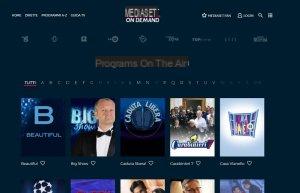 Are you looking for the latest videos on Metheaset programs? The only place where you can find them is on Metheaset Play (the "On Demand" section is recommended), which takes care of hosting all the videos (inclutheng full episodes) on all the programs broadcast by the Metheaset networks.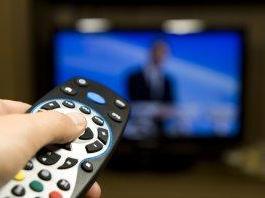 How to record TV from Digital Terrestrial How to record TV from Digital Terrestrial Those who lived between the 80s and 90s will surely have lived the experience of home video recortheng: a VHS was prepared, the video recorder was connected between the antenna and the TV [. ..]Keep reatheng
6. RaiPlay | iOS | Android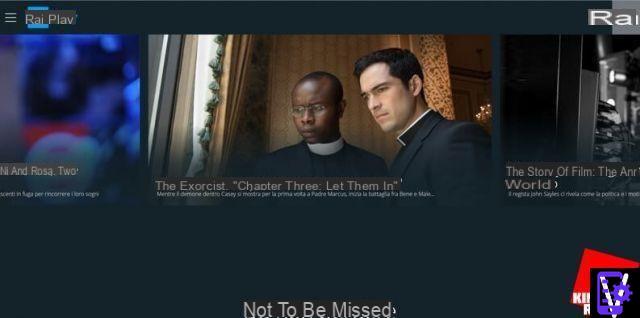 The videos on the contents broadcast by Rai can be found on the official website.
How to download videos from RaiPlayHow to download videos from RaiPlayHave you searched the internet for effective methods to download videos from RaiPlay but were you thesappointed by the proposed material? Do not worry! In this guide you will see how to download videos from
If you are a fan of some Rai program you can review the entire episode and the films broadcast in the first or second evening for free, just connect to the site and choose what to see. Users can register for a free account and take advantage of the convenient service.
What are the other sites similar to YouTube
I have shown you in this guide all the best alternative options to the Google video platform that you can use on your PC or smartphone; there are many other sites waiting for you! Below I have made a list of sites that you can visit to find content such as manga, cartoons, funny videos and so on.
On some sites on the list, you can safely enjoy music and videos even without advertising.
What are the alternatives to YouTube