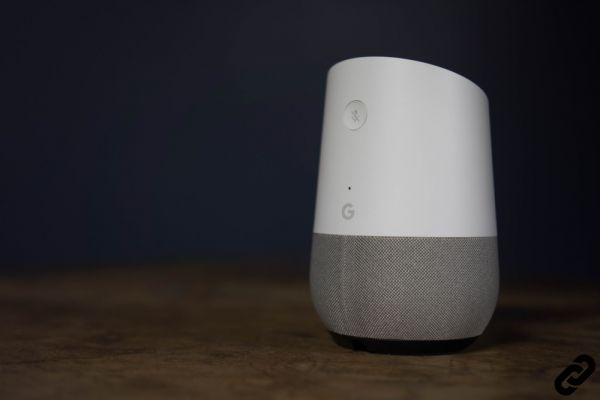 GaleanoStock / Shutterstock.com
Unless you're the only one at home interacting with Google Assistant, functionality Voice Match is very useful with the family since it allows your personal assistant to recognize the sound of your voice and that of each of the people you invite to use your speaker Google Home in order to offer everyone a personalized experience.


Say Google, why use Voice Match?
Google has developed Voice Match, a feature that offers a personalized experience to everyone by identifying the interlocutor through their voice. So when Google Assistant recognizes the sound of your voice or that of a family member, it then offers each member's default streaming services, such as Spotify, Deezer or YouTube Music, can resume playing your playlist there where it left off or control your own music library.
Voice Match uses each family member's Google Accounts, so it's possible to play music through Google Assistant without it pausing on another device if someone else is using the service. as would be the case using a single Google account.
How to activate Voice Match?
1. From the home screen, click on the "My Account" button located in the lower right corner

2. Select "Settings", then among the tabs click on "Assistant" then "Voice Match"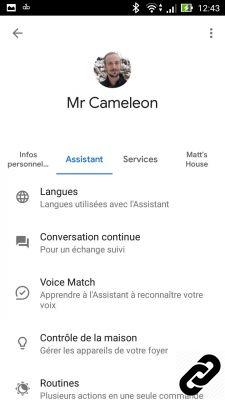 3. Follow the on-screen procedure, then select the device for which you want to activate Voice Match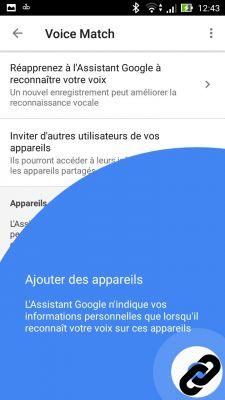 4. Click on "Activate" by accepting the collection of information necessary for the functionality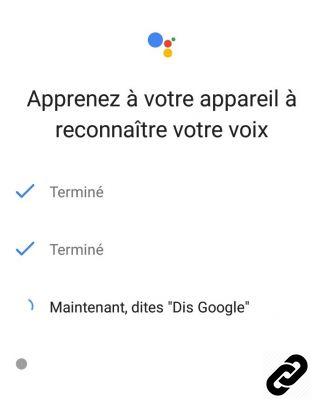 5. You will need to repeat "Ok Google" and "Hey Google" twice, so that the assistant can record and learn to recognize your voice
6. Click again on "I accept" in order to finalize the procedure.
The app lets you know when everything is ready and lets you invite members of your household to set up Voice Match.
Guide complet Google Home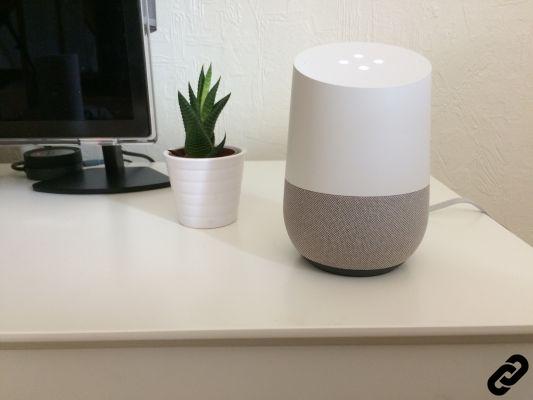 Configuration, use, connectivity ... Discover our complete guide to learn how to tame the Google Home smart speaker
See the articles