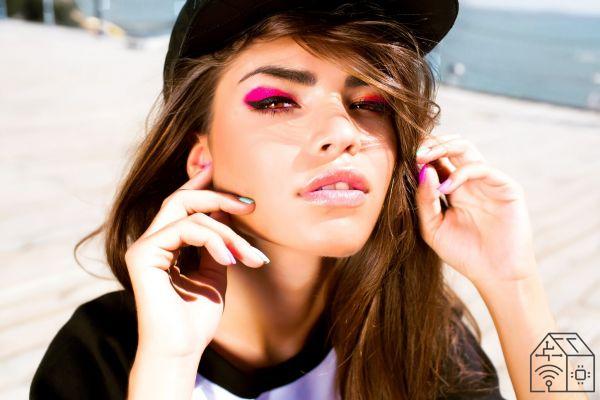 Summer always brings with it new trends and, this year, the holiday must have is only one: the fluo make-up. Don't know how to make it happen? To help you is the telephony brand W which, together with the make-up artist Selene Lentini, wanted to draw up a series of tips in the name of Glow in the Dark!
Tips for the perfect fluorescent makeup
For the summer, the mania for fluo make-up is going crazy: to say it is the telephony brand W who, always attentive to grasping trends and phenomena of the new generations, immediately noticed the phenomenon and wanted to take part in the trend.
Precisely for this reason the company wanted to provide a series of tips to create the perfect Glow in the dark make-up, also with the help of the Milanese make-up artist Selene Lentini:
Do you want to make this summer makeup, but in a very soft way? Selene advises you to start by enhancing your eyes with a fluo eyeliner, with which the most daring can even fill the entire eyelid!
Use fluorescent dots positioned on key points of the face, such as the forehead or cheekbones, to generate effect lighting;
Create floral and geometric designs on the face for a real wow effect;
Never forget the focus on the lips!
[
Wiko's adaptation to fluo fashion
W however, she did not just want to limit herself to advice, but decided to respond in her own way to the fashion of fluorescent makeup.
The brand has therefore decided to launch a model of View 3 Pro with a "glow in the dark" effect, that is characterized by a geometric element that lights up in the dark in the glass back cover!
To make the device a must-have for the summer are also its features, including the 4000 mAh battery, the 6,3 ″ full screen display and FHD + resolution and the three rear cameras including an ultra-wide angle lens 13MP for group shots, all for just € 299,99 and € 249,99 depending on memory capacity.