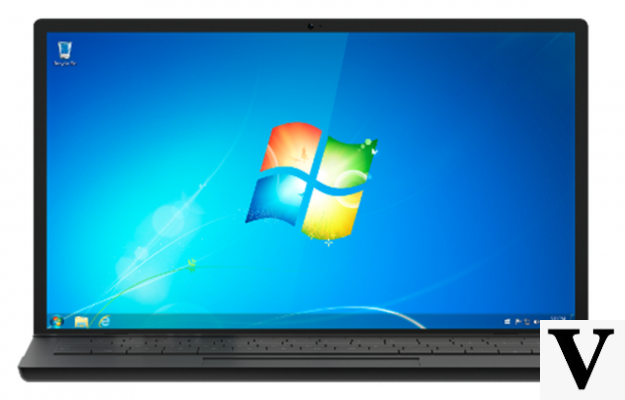 ---
Page 1:
Windows 7, made for notebooks and netbooks
Windows 7 was designed to improve battery life, make it easier to connect to networks, and improve security and operation on less powerful systems than Vista was designed for.
Demonstrating how we worked in this direction, at the Windows Hardware Engineering Conference (WinHEC), Microsoft has shown how Windows 7 is able to work on the vast majority of netbooks, including the Asus EEEPC 901, Dell Inspiron Mini 9, MSI Wind and even the HP 2133 Mini-Note with CPU from VIA Technologies.
Microsoft hasn't made a special version of Windows 7 for low-power systems like netbooks, but preferred to apply general improvements to the operating system, which affect performance, such as changes in the Windows Manager Desktop, and the differences are clearly visible.
With Windows Vista, for example, the amount of memory used increases in proportion to the number of open windows. With Windows 7, and the WDDM v1.1 drivers, the same situation will require less memory.
With the Windows 7 Beta it is possible to open over 100 windows of different applications on a Lenovo X300 with Intel 965 graphics and WDDM v1.1 driver, without seeing system warnings suggesting to upgrade to Aero Basic to safeguard performance. On a Dell Inspiron Mini 9 with Atom processor and Intel 945 graphics (without WDDM v1.1 driver), we have seen this type of warning with only 21 windows open. Performance, on the other hand, was as good as Windows XP, if not better.

Click on the image to enlarge it
The other improvements concern the minor amount of I / O operations for reading registers, indexing files for searching and low-level kernel operations, which prevent slowing down access to the Start menu and the Taskbar. Windows 7 also loads fewer services at startup, so you get to a ready-to-use desktop faster. It's not all: Windows 7 can load services "on demand", removing them when they are no longer needed. This optimizes memory usage.
Windows 7, made for notebooks and netbooks