5 tools to download streaming video from any site (or almost)
How to have videos on your pc that are made available online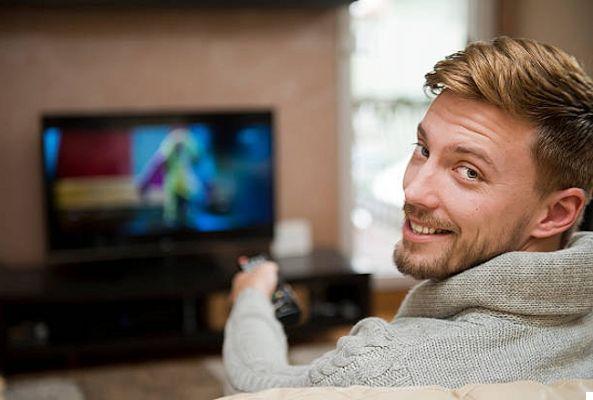 Most of the Internet traffic is done by streaming video online, in which YouTube does the lion's share. Over 400 hours of video content is uploaded to YouTube every minute, and most of it is viewed by audiences ranging from 18 to 49 years of age.
And then you have to take into account many other successful video streaming sites such as DailyMotion, Vimeo, Twitch, Metacafe etc. If you like to see them calmly from your PC (or even transfer them to your mobile phone) there is only one solution: download them.
Here are some of the best utilities for doing this:
1) Wondershare Uniconverter
Downloading videos from more than 10.000 sites is just one of the features of this versatile program.
Whether you need to convert a single file or thousands, whether you intend to use the latest codecs (such as l'H.265, ready for the 4K and even for the 8K) or all others, including those for mobile devices and helmets for virtual reality, Uniconverter is the software that will allow you to save time thanks to its ease of use and perfect conversions.
Also, if you want to record your screen or create a YouTube video with your webcam (even with picture-in-picture! Great for commenting on game sessions) or a camera, you can do it with ease.
2) Video DownloadHelper
It is one of the best browser extensions you will ever install on Chrome or Firefox. The use is very simple: a button is added next to the address bar of the browser. Whenever you stumble upon a video that interests you, click it and it will download.
3) 4K Video Downloader
4K Video Downloader is also very simple and of immediate use, but it is a program in its own right.
Start it and all you have to do is simply paste the URL of the video you are interested in in the appropriate field. After a few seconds of processing, you will be offered the resolution at which to download the movie. Obviously, a higher resolution will correspond to a longer download time.
Very interesting is the possibility of pasting entire YouTube playlists or channels, to download all the videos available at the same time. Subtitles and annotations can also be downloaded. If you want, you can also download the audio part of the video in MP3 format.
4) Freemake Video Downloader
One of the most popular downloaders, unfortunately, it is only available for Windows. Videos can be downloaded in a wide variety of formats such as MKV, MP4, AVI, WMV and FLV. Here, too, you can only download the audio part in MP3. Just enter the URL and the program does it all by itself (or almost).
5) JDownloader
It is similar to Freemake, with one small fundamental difference: by providing it with the video URL, the program scans the page to detect all the videos embedded in it, leaving you the choice of which one to download.
The sympathetic aspect of JDownloader is that you do not need the direct URL of a specific video on the page, because the program itself will provide it to you. This makes it very easy to download multiple movies at the same time. For Windows, Mac and Linux.
What if I can't download anything?
In this extreme case, you can resort to one of the many screen capture programs available on the net. One of the best is Movavi Screen Capture Studio. Alternatively Icecream Screen Recorder .
And if you want to buy a new laptop to download videos, you can find it here at the best prices!