5 utilities to repair damaged or corrupted files on Windows
Don't panic, here are the remedies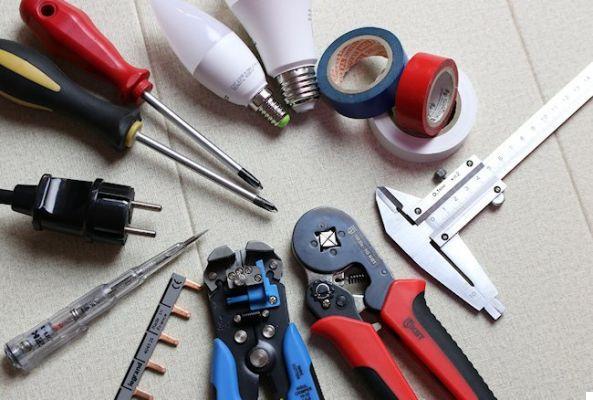 Do these error messages sound familiar to you?
The file is corrupt and cannot be opened
The directory or file is damaged and unreadable
There was an error opening this document. The file is corrupted
Computer files are simply a collection of data organized in such a way that programs can open and read them. If some parts of the data in the file are disorganized or missing, the file itself becomes unreadable, that is, "corrupted" or damaged.
A file can be corrupted in several ways: sometimes because it is created by programs with bugs that write the file incorrectly; other times (more often) a program must keep the file open while it is being used, and if the program crashes the file can become corrupted. Viruses also sometimes cause file corruption.
Unfortunately, repairing a damaged or corrupted file is difficult. The chance of success depends on how flexible the file format is, how much data is missing or damaged, and how smart the recovery software is.
If one or more files on your hard drive have become damaged, try to repair them with one of these 5 programs to repair corrupt files.
1) Repair Toolbox
It is not a single utility but a collection that includes as many as 22, each designed to repair a different type of file. It's a double-edged sword: inconvenient if you want to install all the repair apps, handy if you only need one or two.
The utilities all work the same way: point the app at the corrupt file, provide a name for the resulting repaired file and click Repair. Supported formats include Word, Excel, PowerPoint, Outlook, OneNote, PDF, ZIP, RAR, Illustrator, Photoshop and many more.
Unfortunately the program is not completely free: the demo version of each utility has some restrictions that can only be eliminated by purchasing it.
2) Hetman File Repair
Despite its name, it is not a generic file repair program, but it focuses on restoring corrupt image files. It should be noted that it is not the same as recovering deleted photos or photos from a corrupted device. If you can't open an image, try using this utility.
Hetman File Repair can repair corrupt JPEG files (without sacrificing image quality or EXIF ​​data), TIFF files (both compressed and uncompressed), as well as BMP and PNG (without recompressing image data). Very interesting is the wizard that helps you, step by step, in the image repair process.
3) Digital Video Repair
It is a free utility that can repair MP4, MOV and AVI movies, as long as they are encoded in Xvid, DivX, MPEG4, 3ivx or Angel Potion formats. Keep in mind that if frames are missing in a video file, the program cannot magically generate them. What it does, however, is "fix" the file so that it doesn't jerk, show artifacts, or crash the player.
4) Stellar File Repair Toolkit
It is a collection of four utilities, each specialized in repairing a different type of file: Word documents, Excel sheets, PowerPoint presentations and Zip archives. The peculiarity of this collection of apps is that it is able to act even on password protected files.
5) System File Checker
What if the damaged or corrupted file is one of the Windows system files? The remedy is offered by Microsoft itself through a utility built into the operating system: System File Checker.
To recall it, go to the search field of the Start menu, type DCM and from the window that opens type the command sfc / scannow .
At this point, wait 15 to 60 minutes and the utility will perform a full scan of the operating system, repairing (usually it does) the corrupt files.