7 useful Google apps you probably don't know about
Discovering the less famous applications of big G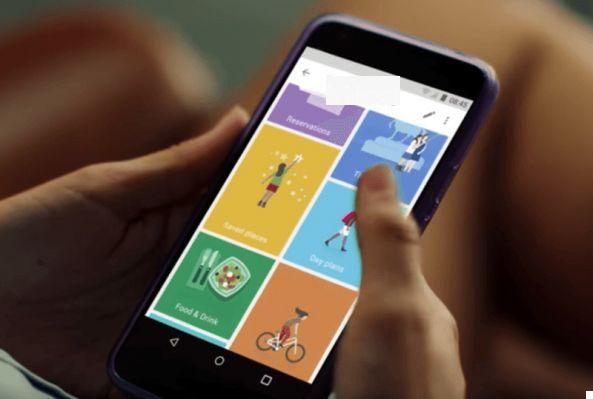 As almost everyone knows by now, Google is no longer just a search engine but over time it has become a real one application 'hub' web-based, aimed at improving the user experience on the Internet and with their smartphones. For the latter, in particular, there are many very famous applications made in Google, such as Google Maps o Play Musica, Film e Books. Not everyone knows, however, that the apps created by Mountain View are many and among them there are some that are really useful, although little known. So let's find out together the 7 Google apps that you almost certainly don't know:
Trusted Contacts
Available not only for Android, but also for iOS, this application allows you to share your location with your favorite friends and relatives quickly and easily. Obviously it is necessary that both users have the app installed on the mobile phone.
Google Arts & Culture
The ideal tool for exploring parks and monuments, seeing close-up details of famous works of art, and even making virtual tours of entire museums directly from your mobile device. Also available for iPhone.
Google Opinion Rewards
Here is a great way to get it free credit spendable on Google Play Store or PayPal (in the version for iOS): This app notifies the user whenever a new survey is available. By answering a handful of questions about a recent shopping experience or a particular product, you get credit, which can be a few cents or even $ 1.
Google Trips
To be combined with the use of Gmail, this app automatically finds and imports all travel information when it arrives in the inbox - flight, hotel and other bookings - and groups everything together in a travel wallet neatly organized. It also adds some extras like suggestions on nearby attractions, restaurant recommendations and daily itineraries. Also available for iPhone.
Google Translate
Perfect to combine with Google Trips, Google Translate is the app that helps translate phrases and words into over 100 languages ​​of the world. In addition, the 'lens' option allows you to instantly translate lettering and signs through the smartphone camera! Also available your iTunes.
Google Handwriting Input
Available only for Android, this app offers a blank whiteboard for write freehand - with your finger or a stylus - and then convert the scribble into transmissible text. It works surprisingly well, even supports emoticons, and even integrates with Google's Gboard keyboard.
Chrome Remote Desktop
Also available on iOS, this app makes it super easy to remotely access any desktop computer from your smartphone. All that needs to be done is to install the extension for Chrome on your computer and set a PIN: from that moment on it is possible access files and start programs directly from the palm of your hand.
For your smartphone choose Mobile MyOpen 10 GB and, for new customers, 10 € of credit as a gift!