Le electric cars they are spreading more and more. Sales that triple volumes, more and more models on the way, and an important push coming from national and local governments. But the news of these days is really striking, and threatens to destroy all efforts made. A2A, the Milanese multi-utility engaged in the production and distribution of electricity as well as one of the most important players in the supply of energy and columns for recharging electric cars, has increased the monthly cost of its A6A E-moving flat rate by 2 times.
From 5 euros per month, it has gone to 30 euros per month, 600% more. At this point, despite the push from governments around the world, what will the future of electric mobility be? Let's try to see clearly.
A2A columns, the Flat E-Moving tariff rises by 600% after a very strong year for electricity
Let's start immediately with the news of the day. Through a simple communication on the new app and via e-mail, the Italian company A2A has communicated to its customers the unilateral termination of the contract relating to the A2A E-moving flat rate. This tariff, which allows unlimited recharging of electric cars from A2A columns throughout Milan and Lombardy, was set at 15,10 euros every three months. The monthly cost to recharge one's car therefore amounted to just over 5 euros.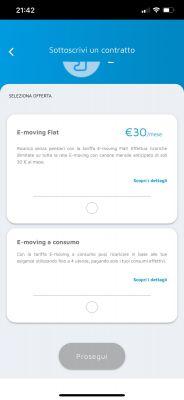 The latest A2A news announces that this rate, upon expiry of the stipulated contract, it will no longer be subscribable. The only possibility is to subscribe to the new E-moving Flat. The terms of the service are the same, with unlimited recharging on all A2A columns. What has changed is the cost. From 5 euros per month it has gone to 30 euros per month, for an increase of 600%. A price that follows the increases of other players such as Enel X, but that strongly clashes with the promises of transition to sustainable mobility of governments, car manufacturers and local authorities.
The A2A flat rate skyrocketing: the company's response
We asked A2A for an explanation for this 600% growth in its Flat E-moving rate, but without having a response from the company at the time of writing.
The position of the Municipality of Milan on the A2A price increases
We also asked for the opinion of the Municipality of Milan about all this A2A flat rate business, and more. For years now, the Milanese Municipality has strongly pushed, together with the Lombardy Region, on electric mobility. Milan is the Italian city with the most columns, in 2020 there were over 400, and they are constantly expanding. It has always been the Lombardy Region that the Municipality of Milan has fielded really important incentives for the purchase of electric cars.
Only last year, between state incentives, regional and municipal incentives, a Milanese resident in the city could receive a discount up to 19.600 thousand euros or 60% of the list price. A commitment that actively demonstrates the importance of electric mobility for the Municipality and for the Region. What will then be their position with respect to this increase? Also the Municipality of Milan, after two days of waiting, did not make itself available to comment on the matter.
It is not just an economic issue, but a concern for the future.
We often ask ourselves what the future of mobility is. For many, the mobility of the future is electric: zero local emissions, freedom of use in urban centers, driving pleasure and lightning-fast acceleration. The big problems of the electric car, however, are mainly two: the purchase price and autonomy.
For the first, the intervention of the Government with the allocation of incentives arriving up to 10 thousand euros is helping the spread of zero-emission cars. Local authorities such as the Lombardy Region then add further concessions, reaching discounts of over 16 thousand euros.
These concrete aids have led to a exponential increase in sales. They were indeed almost 33 electric cars sold in 2020, tripling the Italian fleet in just one year, which now has about 55 vehicles. Numbers of this kind bode well for the future of mobility, but they clash with the current reality of "electric" life, and with the fear of how this could become.
The far west of electric recharges: prices on a roller coaster
To overcome the second wall, lo status and use of the charging network, the road is still long. Electric columns are not very common in the area, often all concentrated in the same places, leaving entire areas without charging stations, fast or not. In addition, the disservices related to the columns are on the agenda, making it essential to have a garage and a domestic socket or wallbox to make sure you have your car loaded every day. A solution that eliminates from the equation all those who live in apartments or condominiums without garages, or who work in companies without charging stations, or at the moment a large part of the Italian population.
But many of these issues are often caused by the young age of zero-emission mobility, which can only get better as this technology spreads. The real problem linked to electric mobility is the economic issue with the related management of the contracts that revolve around the charging columns, starting from the A2A flat rate.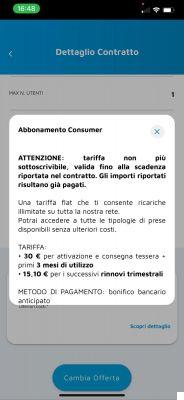 The increase put in place by A2A it is a concern, but not so much from an economic point of view. If in fact it is impressive to read + 600% on the Flat E-moving monthly subscription, the 30 euros per month for an unlimited number of refills to the car are still an undemanding figure, as well as lower than what an average thermal car owner spends on fuel every month. The problem is quite ethical, and worries looking to the future. A2A has increased its top-up rate overnight, communicating it to customers through a cold email and through a message on the app (among other things hidden and difficult to find), and many greetings.
However, the Milanese company is not the only one to have played the bad part. Other companies in the energy field such as Enel X or Ionity, as well as Tesla with its Superchargers, have been implementing more or less significant increases in their tariffs, especially on those on consumption. From the affordable prices of a couple of years ago of less than 10 euros per recharge, we have arrived at consumer rates that reach a cost of about 40 cents per kW for the "slow" 22 kW recharge, and a good 0,79 euros. per kW for fast recharges.
A2A
Enel X
IONITY
Flat rate in subscription
E-Moving Flat 30 euros per month, unlimited top-ups
Flat Small: 25 euros per month for 70 kW

Flat Large: 45 euros per month for 145 kW

Once sold out, you switch to the pay-as-you-go rate

No longer present
Rate according to consumption
€ 0,40 per kW + € 2 fixed per top-up
€ 0,40 per kWh in AC charging points (up to 22 kW)

€ 0,50 per kWh in direct current charging points up to 50 kW

€ 0,79 per kW in fast charging points of over 50 kWh

0,79 euros per kWh in fast charging points up to 350 kWh
Electric cars: ever-increasing running costs
Today, charging a Renault Zoe, the best-selling electric in Italy, from the column can cost up to 41 euros if you do not have a fixed rate. All this for a real average of 350 km of autonomy on the current electric vehicle fleet. By analyzing all the management costs it is very easy to get to the point where the management of an electric car is more expensive than that of a thermal car.
In fact, with a diesel or petrol car of the same segment and the same price list with a full tank of 60/70 euros you can do 800, 900 km, even 1000 if you are careful. On the other hand, with 99% of the electric fleet in circulation, it is an excellent result to be able to exceed 250 km of real autonomy, between driving in the city and on the highway. Not to mention gas cars, which drastically cut costs to levels unattainable by electric cars. With 41 euros you can do an average of 250 km in a mixed context, while with a traditional car and a tank of 50 liters of diesel from 65 euros you can do an average of 850 km. By doing these real calculations, it is almost impossible to see the much vaunted economic savings promised by Governments and Regions to convince us of the electric transition.
And we are not just talking about economic cost, but also about time. Electric cars force you to stop much longer than the minute it takes to refuel, thus forcing you to spend time waiting for the end of charging. These are known aspects that are taken into account once electric mobility is chosen, but which are worth the game only if accompanied by economic savings. Who among you would like spend more to have fewer benefits, more wasted time and less autonomy and freedom of movement?
Monthly fees and limitations
Even by opting for subscriptions, the situation does not improve. In fact, counting the monthly fees of all the companies active in the city of Milan, which are essential to be able to recharge when and where needed, an electric car driver must charge a hundred euros per month only for monthly fees, which are often not even enough, as in the case of Enel X.
In fact, this imposes a monthly limit of 70 kW for its 25-euro Flat Small tariff, which rises to 45 euros for the 145 kW Flat Large. Numbers now anachronistic with cars with 60, 70 or even 100 kWh of battery capacity. After two recharges, you are again forced to pay according to consumption which, depending on the power of the column, can vary between 40 and 79 cents per kWh. And many greetings to the economic convenience.
The fleet of electric cars? 0,12% of the total
And all this happens when the number of electric cars in circulation is just over 50 thousand cars, equal to 0,12% of the entire Italian fleet. A very low percentage, but that we can already see such important increases being delivered. There may also be the most sincere and valid reasons in this world, but so far there has been a lack of transparency.
Huge increases on a still tiny car park
The ethics behind this choice are the main concern regarding this affair. Many motorists, 33.000 to be precise, have been convinced in this 2020 to embrace electric mobility. Triple compared to last year. People certainly driven by a concrete desire to make their own contribution to caring for the environment and the entire planet, but also persuaded by state incentives and reduced running costs compared to a thermal car.
Costs and cuts on the price list that convinced several people a fly over and live with the limits of electric cars, as a lack of autonomy and a demanding purchase cost. All in the name of sustainability, respect for the environment and savings. A promise that, a few months after the proclamations of the Ministers and Presidents of the Region, melts like snow in the sun. We are facing the collapse of one of the pillars on which the future of electric mobility rests.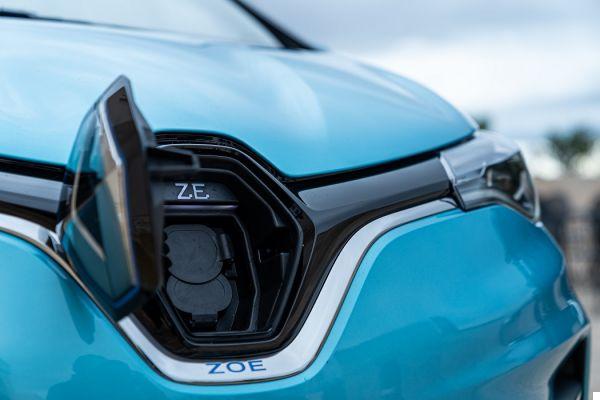 The future of electric mobility
How to encourage entry into a new era of mobility if, after a few months of promises and proclamations prices si multiply out of all proportion after just one positive year? What will happen when electric cars instead of being 50.000 as in this 2020 will be 500.000, or 5 million? Will the costs go up indefinitely? Without forgetting the taxation, which after years of apparent "disinterest" from electricity will have to find a new home given the expected escape from petrol and diesel, half of which is due to excise duties.
Will the situation improve or will the car become good for very few?
This very important increase in the A2A flat rate throws truly disturbing shadows on the future of mobility, not just the electric one. For years, the declarations of governments, houses and international bodies spoke of a world of the future in which gasoline would become good for the few, for the very few. In which everyone should have migrated to electric mobility, which is cleaner, more sustainable, cheaper.
But the more time passes, the more this view seems utopian: in a few years we have gone from top-ups from a few euros to real "supplies", with the "facilitation" rates that grow indiscriminately. A limit must be placed on these costs and these increases, otherwise you risk ruining all the work done, as well as denying many people the opportunity to move independently.
The future of electric mobility needs regulation
There is an immediate need for regulation on costs, methods and dissemination of the infrastructure network for recharging electric cars. Often in our articles we have talked aboutinfrastructure as a missing link in this chain, without which all electric mobility will never be able to offer itself as a real alternative. However, this cannot lead to a far west made up of price increases and increases. There is a need for rules, stakes not to be overcome. By lifting this Pandora's box, we hope to bring this issue to attention which will be increasingly topical in the future before it is too late.
These indiscriminate increases are a huge threat to the so-called transition to electric mobility.
Would you buy an electric car to spend more than on your old diesel? In the face of eco-sustainability.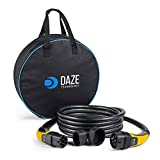 DazeTechnology Charging Cable for Electric Cars with ...
[Speed ​​and reliability in charging] Single-phase charging up to 7,4 kW. Developed according to IEC 62196-2 ...
[Compatibility] The cables are compatible with all brands of electric vehicles and plug-in hybrids with Type 2 socket ....
[Suitable for all weather conditions] Cable made with quality materials and resistant to all conditions ...
229,00 EUR Buy on Amazon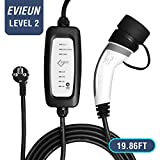 EVIEUN ev Charging Cable, ev Charger Type 2 Charging ...
? 【Other usage scenarios】 Sometimes electric cars can't be charged in the garage. You have to go to ...
? 【Multi-amp and Fast Charging】 Level 2 Ev EVSE has 220V, 10A (11 choices of 6-16A), maximum 3,8KW. As compared to...
? 【Safe and Protection】 The Ev charger has a built-in power balancer to prevent over-current ...
199,99 EUR Buy on Amazon
Here are some articles on electric mobility that you might like
MINI Electric: price and features revealed in a virtual conference
"Renaulution", the Renault Group's revolution between electrification and F1
TagsA2A A2A flat rate a2a rates for charging electric cars higher prices for charging electric cars A2A, you pay 6 times more to electricity columns. Is this really the future of electric mobility in Milan?