It is here, the new home console Sony is finally among us. From today the new PlayStation 5 and PlayStation 5 Digital Edition are finally available all over the world and with them also the new one PlayStation Plus Collection. This is an interesting exclusive subscription for all those who buy a PS5 and will enhance the amount of titles offered by the classic subscription PlayStation Plus.
So let's find out all the news, games and the price of the PlayStation Plus Collection.
What is the PlayStation Plus Collection?
Il PlayStation Plus Collection is a revamped version of the PlayStation Plus, Sony's renowned premium service, designed specifically for the next generation console. This subscription will allow all subscribers to the service to access a selection of some of the best PS4 games, all accessible on PS5 today. This is an appreciated "welcome" package that will allow those players who have not tried some PlayStation 4 titles, to enter the new generation with the best titles, some of which are optimized for PS5. PS4 games redeemed from the PlayStation Plus Collection and played on the PS5 console will have benefits such as faster loading speeds and improved framerates.
After you have redeemed a game from the PlayStation Plus Collection, you can keep the games for as long as your subscription is active so that you can download it at any time. This subscription will also introduce the feature Game Help. This is a real game guide available exclusively on PS5 and allows players to easily access the tips without having to do a web search but beware of spoilers.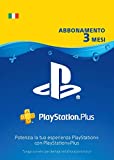 PlayStation Plus 3 Month Subscription | Download code for ...
PlayStation Plus offers a huge selection of digital versions (valid only for download) of ...
24,99 EUR Buy on Amazon
How much does the PlayStation Plus Collection cost?
Access to the titles in the catalog of PlayStation Plus Collection è Free subscription and will be available for Italy starting today. To access it, you must have a subscription to PlayStation Plus, available to € 8,99 per month, € 24,99 for 3 months or € 59,99 if subscribed on an annual basis.
If you already have a subscription PlayStation Plus on Ps4, it will not be necessary to make a new payment.
READ ALSO The PS5 review: welcome next-gen!
What games will be available on the PlayStation Plus Collection?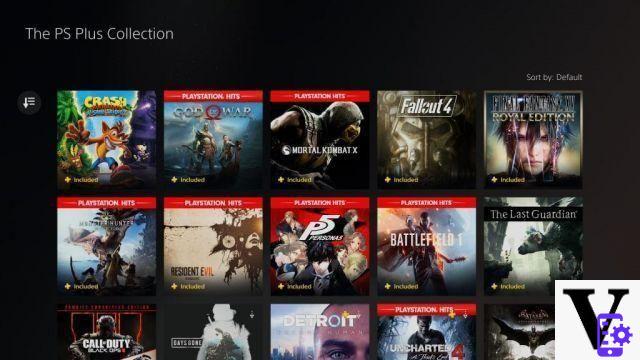 Il PlayStation Plus Collection offers the possibility to play the most successful video games released on the now previous Sony home console. It includes video games published by Sony itself such as God of War and The Last Guardian but also third-party video games such as Fallout 4 and Resident Evil 7 biohazard.
Below is the complete list of video games available at launch:
Video games published by Sony
Bloodborne
Days Gone
Detroit: Become Human
God of War
Infamous second son
Ratchet and Clank
The Last Guardian
The Last of Us Remastered
Until Dawn
Uncharted 4: A Thief's End
Video games published by third parties
Batman: Arkham Knight
Battlefield 1
Call of Duty: Black Ops III - Zombies Chronicles Edition
Crash Bandicoot N. Sane Trilogy
Fallout 4
Final Fantasy XV Royal Edition
Monster Hunter: World
Mortal Kombat X
5 person
Resident Evil 7 biohazard
Discount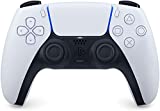 Sony PlayStation®5 - DualSense™ Wireless Controller
Discover a deeper and more immersive gaming experience with the innovative PS5 controller, featuring feedback ...
The DualSense wireless controller also includes an integrated microphone and "Create" button, which plug into ...
Enjoy different levels of strength and tension as you interact with your gear and environment in games. From the...
69,99 EUR −15% 59,22 EUR Acquista su Amazon TagsPlayStation 5 PlayStation Plus Collection Sony All the potential of the PlayStation Plus Collection