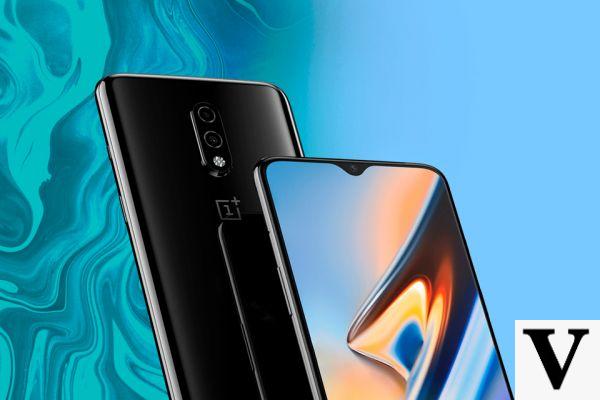 Energizer Power Max P18K Pop is the name of the crazy smartphone we saw during the last MWC 2019 to Barcelona. Impossible not to notice it and above all impossible not to feel the weight once held in the hand, the Energizer smartphone had one big goal: to beat the Nokia 3330 in weight, size and autonomy. A challenge that, alas, he was unable to win.
ALSO READ: Energizer Power Max P18K Pop: a mobile with 18.000 mAh of battery
Energizer Power Max P18K Pop: Goodbye, Thor's hammer
It weighed like Thor's hammer and with its battery it could have recharged Iron Man's armor as well (assuming this has a USB input, perhaps Type-C), but these characteristics were not enough to allow the project to take shape. . Presented for the first time at the Mobile World Congress 2019, Energizer Power Max P18K Pop not only had a "big" name but also a big battery: well 18.000 mAh. The mission of the well-known company of pot batteries .. oh no, only of batteries, was to provide users with great autonomy and maybe make a nice meme like "Tiè, Nokia 3330, we won". However, the prophecy did not come true because the 3330, the original one, although out of production for years, nevertheless won the challenge and still holds the primacy of indestructibility and endless autonomy.
Jokes and banal jokes aside, I personally believed in the project and liked it, because in fact there could be many people who for work or similar reasons need a smartphone with great autonomy, precisely because this is one of the main problems of today's phones. We can conquer the world and make toast with today's smartphones but we hardly make it to the end of the day; for this reason Energizer, self-confident thanks to its strong experience with batteries, had tried to launch a campaign on Indiegogo to produce this strange smartphone which, on balance, wasn't even that bad. Alas (and "ouch-them" I would say), the idea only got a tiny 1% interest from consumers, and for this reason, the campaign was a real failure.
The amount needed to successfully complete the crowdfunding campaign was set at 1.2 million dollars, but, on balance, Energizer, under concession from Avenir Telecom for this project, managed to obtain funding of approximately $ 15.000, insufficient even for a possible ADV campaign of mockery against Nokia.
Despite the fact that many blogs have already had the opportunity to review the device, Energizer Power Max P18K Pop will never see the light, and, for this reason, we can now all do a minute of silence, hoping that at that moment you will not run out of drums.
Energizer Power Max P18K Pop: Why was the project a failure?
There are who knows what causes of failure, apart from the fact that evidently the niche of people interested in this product was too small, so much so as not to make the success of a campaign of this magnitude sufficient. Of course, the device is actually particular because, as you will have seen from the video linked above of our Hands-on preview, Energizer Power Max P18K Pop has important dimensions and considerable weight. According to the critics, too the "Pop-up" camera was a risky move which, together with the decidedly high price for this device, have completely collapsed the interest of users. I myself remember that, once I left the Energizer stand of MWC 2019, I exclaimed "if it cost half, I would have thought about it". Of course, now that the project will never be realized it is also likely that those who had the terminal will resell it at triple the price for this very reason, right?
Via Via Tagsenergizer Energizer Power Max P18K Pop Mobile World Congress 2019 smartphone Goodbye 18.000mAh Energizer, we loved you