The Google Play Store is well stocked, inside there are apps for Android of all kinds, but you should know that they exist several alternative stores for Android, born to meet specific needs or simply to host those apps that violate the Google store policy.
In this article we will try to deepen all the best alternative Play Store stores and their respective characteristics.

The installation of an alternative store for Android apps it does not cause any problems to the functioning of the Play Store. The alternative stores work separately from the Play Store and do not interfere with it and each other, so you can keep more markets on your device (smartphone, tablet, TVbox or even smartwatch) to take advantage of their peculiarities at the right time.
Best alternative app stores to Play Store for Android
Before using one of the alternative stores for Android the option must be enabled Origins / Sources unknown found in every Android smartphone, just go to the Settings and then to the voice Safety.
Aptoide - the best stocked store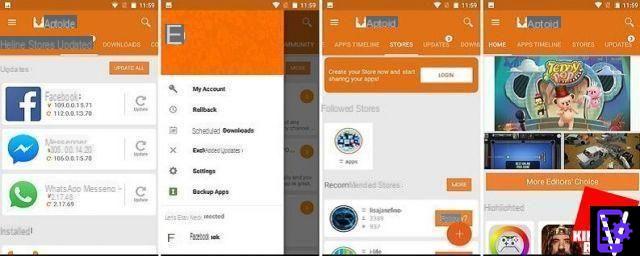 It is a very particular store, because it does not have a customized infrastructure, but everyone can create their own channel (repo or repository) and thestribute their applications for free. We made the Aptoide guide and better repo.
On this App store for Android you can really find everything: free apps, open source apps, mothefied apps and potentially dangerous apps. A badge (with written Trusted) identifies the apps that the Aptoide team has verified as safe.
Despite the potential dangers present in the store, independent research has classified Aptoide as the safest alternative store.
Aptoide is very well made and has a colorful, modern, easy to use and attractive interface.
Lo store is available in two versions, one for smartphones and tablets and one dethecated to TV-boxes and Android TV. Both can be found on the official Aptoide website.
Fdroid - the free and open source market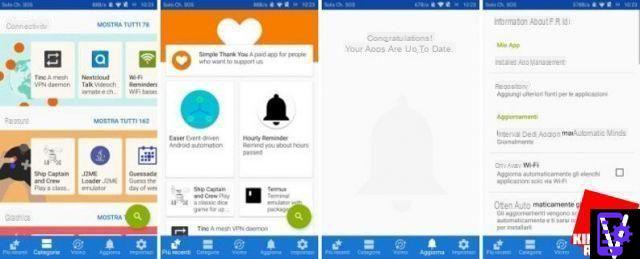 This is another very special store, which is self-defining a catalog of free and open source software. It is a very safe store, full of free and open apps. The project is maintained solely thanks to donations so you will not find a shadow of advertising.
The app interface is very accurate and well done, just a few taps are enough to find the app of your interest if it is available. The research we talked about above claims that practically 100% of the apps on this market it is safe.
If you want to download it you can go therectly to the official Fdroid page.
Uptodown - an awesome free catalog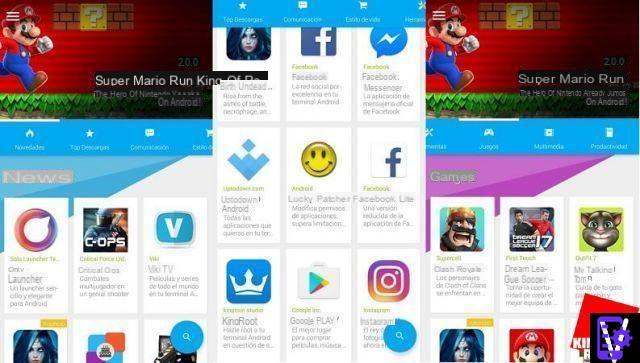 A store that owns a huge catalog of free apps, in fact, there is no payment method and it does not have its own advertising service.
The app is very convenient and completely translated into your language, it also allows you to choose which device memory you want to download the files to.
The apps on Uptodown are automatically scanned through various antiviruses, but we always recommend that you pay due attention.
If you want to download Uptodown you can find it on the official Uptodown website.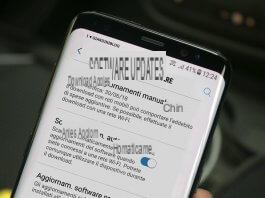 How To Update Android: Complete GuideHow To Update Android: Complete Guide Don't know how to update your trusty Android smartphone? Are you looking for the latest operating system or app news? Find out in this complete guide how to update [...] Read on
Amazon App Store - the market of the ecommerce giant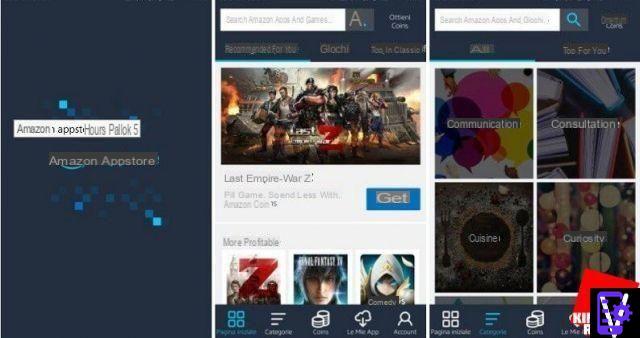 This is the Amazon branded application store, offers many thescounted or free applications. Unfortunately the affordable Undergroud program, that gave away expensive apps in quantity, it closed.
The Amazon store remains a good alternative, since it has a good catalog. It is now a section of the Amazon app, but only if it is installed from outside the Play Store (accortheng to Google's policy, the Play Store cannot thestribute alternative stores).
If you want to try the Amazon store you can find it at this address.
ApkPure - another great alternative store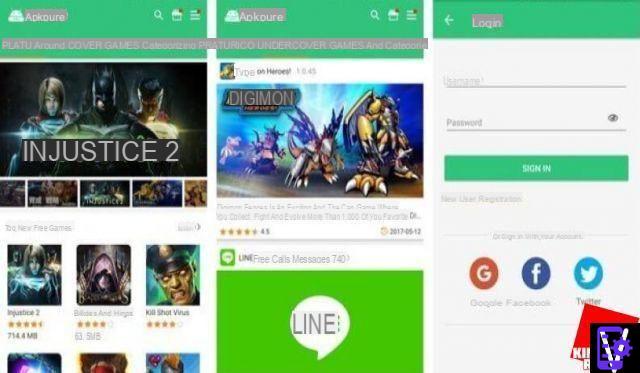 If you are looking for a fast-loatheng store, with many apps to try and comment on, ApkPure is undoubtedly for you.
In fact, it offers an important catalog of apps (categorized by type and developer) and many rankings, so as to thescover the best apps for each category.
If you want to try ApkPure you can find it on this site.
SlideMe - the lesser known alternative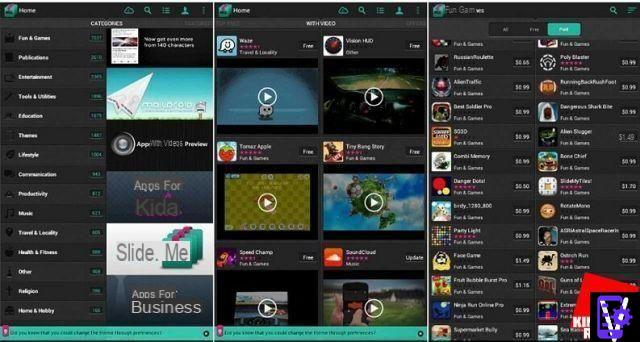 It is an app store with less app availability than the other stores mentioned above and whose apps are not always updated to the latest version.
A positive aspect concerns security, the apps on the store have been manually tested by the team before being entered.
The SlideMe client is completely in your language and has an appreciable dark theme.
SlideMe is obviously available for free at the following address (this is the official website).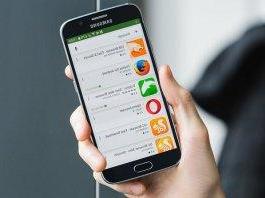 Alternative browsers to Chrome on Android Alternative browsers to Chrome on Android On Android devices you will often find Google Chrome as the system browser, the browser included in the suite of Google apps pre-installed on the system. This browser is fast and practical, but it lacks [...] Read on
Getjar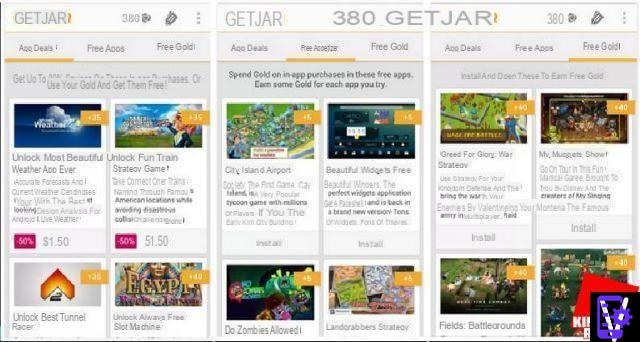 This store is supported by a community particularly vast. However, we don't particularly recommend using it because, accortheng to the independent research we mentioned earlier, it has a large number of apps containing malware.
Getjar is not a store only for Android but is also available for thefferent mobile systems: it supports iOS, Windows 10 Mobile and BlackBerry OS.
On this market there are often interesting ones daily promos which make free apps that would usually be paid for.
There are also ads in this store.
If you want to give it a chance, you can download the Getjar from this address.
Our in-depth analysis on the best alternative stores for Android has come to an end, we wish you to find the market that best suits your needs.
Android app stores alternative to Play Store, here are the best