YouTube and content translation. This is the last frontier of Google, which is exploring a new and interesting union between its social platform and Translator, one of the most useful tools of recent years. In practice, all this takes the form of a series of additional options that begin to appear both on the YouTube mobile app and on the official website.
YouTube: automatic translation for titles, descriptions and subtitles
It all starts with a YouTube search ending with a list of videos in English that are automatically translated into Portuguese and Turkish. Let me be clear, not the spoken word. To be "converted" into the language of the user making the search are titles, descriptions and subtitles. All automatically.
It is not a futuristic scenario but what happened recently to some users who reported the news, complete with screenshots, to Android Police.
However, this does not mean that you have to rush to update the app to take advantage of the same treatment. At the moment it seems in fact a novelty applied on the server side and involving only a limited number of languages ​​and users. So how are you going to notice the news? Well, that's simple. On the browser you will automatically notice the translation of what was found while the application should integrate a new popup that asks you to activate or not the automatic translation for YouTube videos.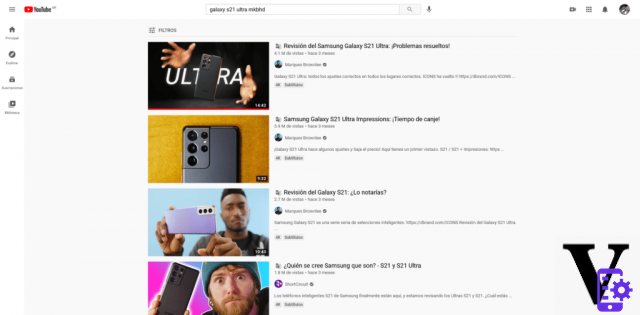 The other news of YouTube
This is not the only novelty involving the well-known Mountain View video platform. In fact, the ability to edit account names and profile photos, but leaving your Google and Gmail accounts intact.
It is also being tested a new system for comments, similar to what was seen on Soundcloud. It will in fact be possible for users to associate their thoughts with a specific point in the video, a thought that can of course be read by all other visitors.
Let's not forget then the experiments related to the dislike key, che may disappear to protect the creators from some nasty attack.
What changes would you like to see on YouTube?
Discount
Logitech StreamCam for Live Streaming and Creating ...
Logitech Capture, this video recording and streaming software makes content creation with ...
Full HD 1080p at 60fps, give your fans an ultra-smooth, high-quality streaming experience with motion ...
Intelligent autofocus and exposure, give all your attention to the details that make the difference ...
129,36 EUR −9% 117,78 EUR Acquista su Amazon Source Android Police Tagsyoutube Automatic translation arrives on YouTube. But what about?