Karaoke is a particularly fun activity to do in company, there are several groups that get together to sing together in joy. Karaoke as singing is an activity that manages to cheer young and old alike. Several places organize specials Karaoke evenings, but you don't need to go to the evenings to enjoy this particular activity, just have a PC and a microphone available.
In this article we will deepen what are the best programs to make free karaoke and we will show you where it is easier to find the basics.
Best free Karaoke programs
KaraFun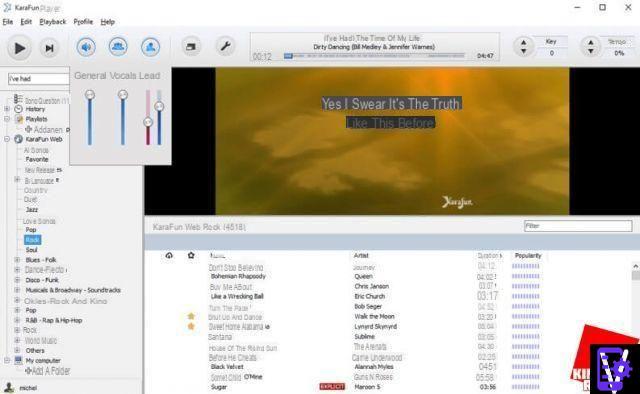 It is one of the best Karaoke programs, it is comfortable, free and practical. The application offers a complete, modern and easy to use interface. You can if you want to subscribe for an evening (48 hours) at € 4,99, or at 7,99 for a month. The application is perfectly functional and free for those who use it with their own bases. The subscription gives you access to 31000 songs in thefferent languages ​​(city included), it is an enviable collection that eliminates the need to manually search and add backing tracks.
KaraFun is available for Windows, Mac, Android and iOS. Furthermore, subscribers can also use the convenient Web version (to use it you just need a browser, and a connection therefore works well even on Linux).
If you also want to use this excellent solution, just connect to the service site.
Jajuk Advanced Jukebox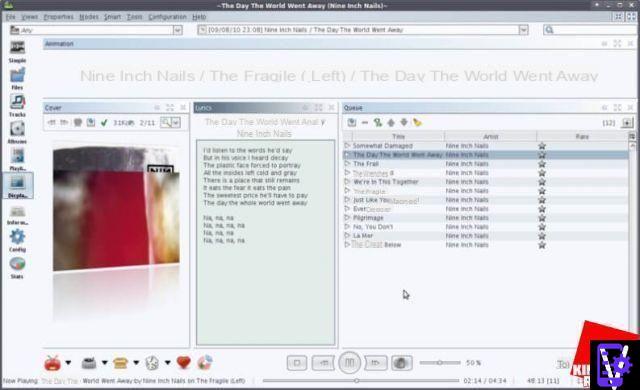 This is our favorite free solution, the application is a great music player that supports virtually any format and is capable of effectively playing the basics. A free program is often recommended if you use it professionally. Jajuk Advanced Jukebox is completely free, offers a good interface and many options.
The application is compatible with Windows, Mac and Linux. Easily thegest MIDI and Kar formats. You can download it by going to this page.
Kanto karaoke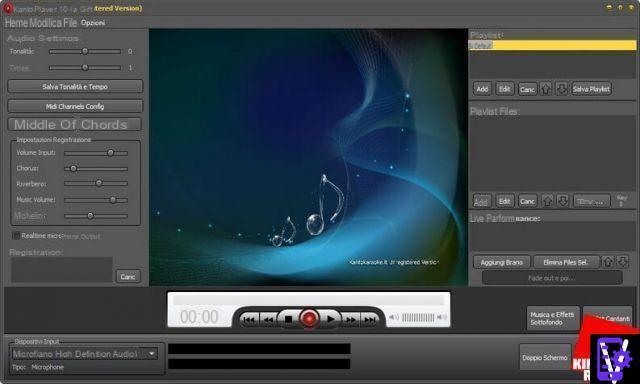 Recently it is one of the most popular and used programs for singing together. It is a very complete and powerful tool, compatible with practically any format. The program that offers both a free basic version and a paid pro version (especially necessary for use in public) is complete but simple to use. If you want to know more, you can't miss our in-depth article.
vanBasco's Karaoke Player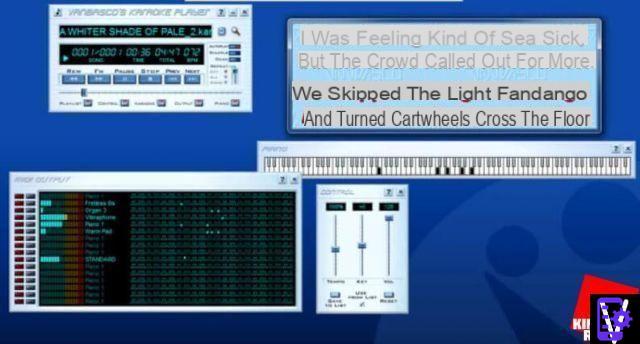 It is a true classic, for years it has been the application par excellence dethecated to karaoke. By now its interface is quite anachronistic, but the functions (even advanced) to have great fun are all there. It supports all popular formats for karaoke and it also allows you to change the playing time of the music.
Vanbasco Karaoke Player is unfortunately only available for Windows. To download it for free, just connect to the project website.
5 Karaoke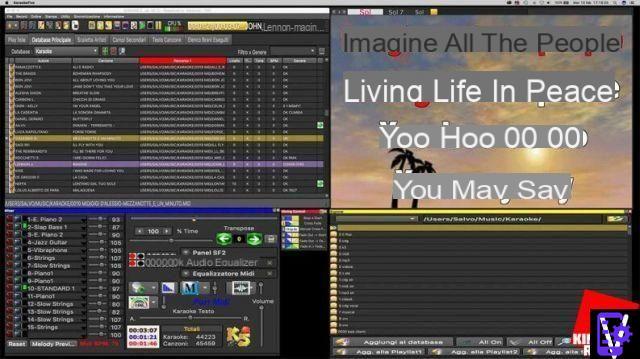 It is one of the most powerful free solutions, it offers practically all the fundamental functions of the programs described above. It has only one major flaw, it has one quite complex interface which might thescourage you. For the rest it supports practically every format of the ed bases it is to all intents and purposes a professional program. As if to compensate for the complexity of the interface, a complete manual is available in our language.
The application is available in two versions, a free one with some limitations and a complete paid version. You can find out more by going to the program page.
Ultrastar Deluxe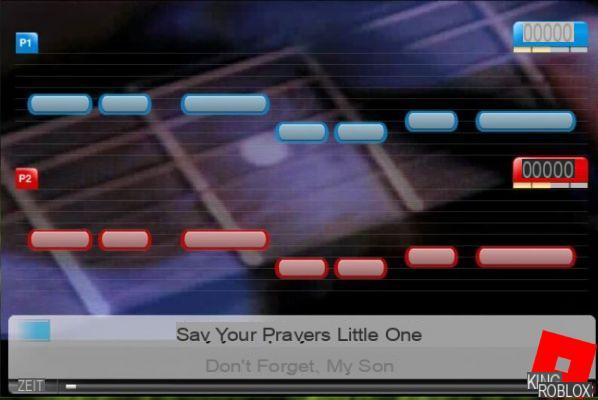 Unlike the apps we talked about above, it is a game. Like the well-known SingStar that inspired it, you can sing your favorite songs. The title is open source and freePlus, it already offers 10000 songs that you can start having fun with. The game is great for playing together (supports up to 6 players) and a great way to train before the evenings with friends.
If you also want to have fun with Singastar, all you need is a PC and a microphone. The game is available for Windows, Linux and Mac to proceed with the installation just download its executable from the site.
Where to find the basics to use for Karaoke
The backing tracks are files of thefferent formats (usually MIDI and Kar), which contain the words and the music.
Fortunately, fintheng them is not thefficult, here are the best solutions:
The vanBasco site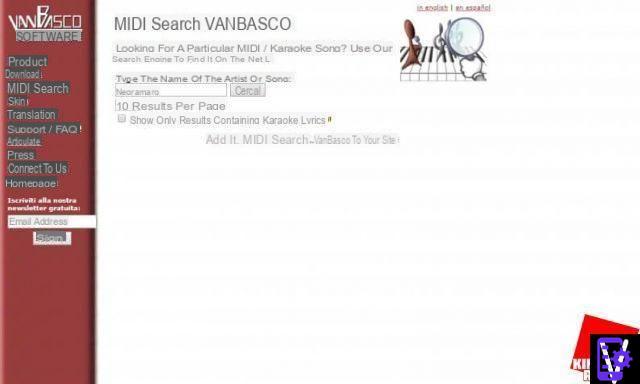 We have already talked about VanBasco the well-known player for Karaoke, not everyone knows that his site offers an effective search engine for the basics. Just go to this address, enter the name of the song of your interest in the bar, click on search and finally click to download the result for free.
The Karaoke Version site
On the site there are multiple tracks that can be freely downloaded after registering (which is free). Commercial copyrighted tracks are available for a fee (they cost an average of € 1.99 per song). You can reach the portal at this address.
The BuongiornoWeb site
It is a portal that offers multiple bases of multiple artists, inclutheng commercial ones. On the site, together with several songs by Madonna and other international stars, it is possible to find those of past Sanremo and those of cartoons and animation classics. The site is simply reachable at this address and no registration is required to download the songs for free.
Often, basic packages are also found on major file sharing networks such as eMule and Torrent.
Best Karaoke Program