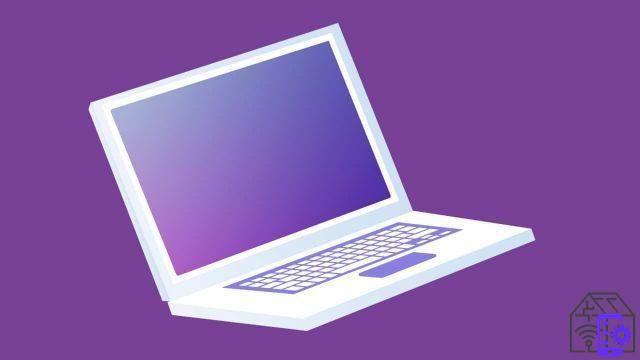 best laptops 2021
Being able to travel and always have your computer in your hands is certainly the dream of many, but which ones are the best laptops? The answer is difficult, there is no single model, it clearly depends on your needs. The first subdivision, therefore, derives from the need to find the right product for their purposes, soon after, however, comes the price. Imagine, in fact, that you need a business notebook, with needs certainly different from one from Gaming or created for the video editing. Each laptop has its own purpose and, therefore, suggesting just one model would be impossible. While they all work in a similar way, each is optimized for some specific function.
Today, therefore, we are not here to suggest a model, but one list of the best notebooks divided by type of use, from smart working, to gaming to editing. If you want to find out which is the best laptop suitable for your needs, continue reading our article, with the best alternatives updated in December.
Best Gaming Laptops 2021
Best Notebooks for Video / Photo Editing 2021
Best Cheap Laptops 2021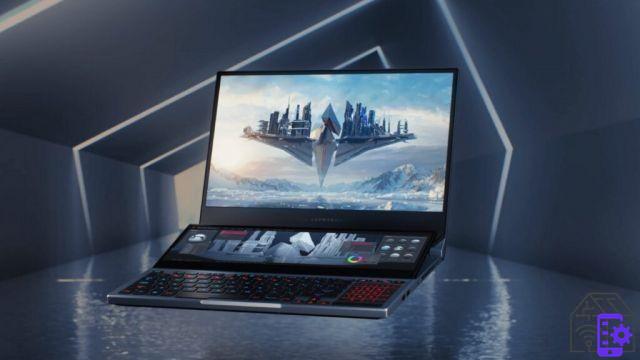 Best gaming laptops 2021
Let's start ours right away list of the best laptops of 2021, with gaming ones. These are laptops with very special features, suitable for gaming, but less, perhaps, for comfort. In general we find products quite heavy and not very compact with components di high range. Often, the appearance is also quite attractive and uncommon, although this does not apply to every notebook. Prices are also not entirely contained, especially in this period. Let's go, therefore, to see them in detail.
Asus ROG Zephyrus G15: our pick
Let's start the dance in the drafting of our article on best laptops of 2021 starting from our gaming choice. Our number one isAsus ROG Zephyrus G15, a gaming laptop with CPU AMD Ryzen 9 5900HS (the Ryzen 7 5800HS), scheda video Nvidia RTX 3080 (the RTX 3060), thin to 32 GB of RAM it's one 15,5 inch QHD screen with a refresh of 165Hz. The product certainly has excellent performance, with a price quite in the norm for the characteristics. The appearance is quite elegant, although it is an Asus ROG and the battery also has an interesting life. The only flaws are the absence of the numeric keypad and the camera.
ASUS 15.6" 2560X1440 PIXEL AMD RYZEN 7 16GB DDR4-SDRAM 512GB...
ASUS ROG ZEPHYRUS G15: The ROG Zephyrus G15 puts premium Windows 10 Pro gaming in an ultra-thin 1,9mm chassis ...
GAME FOR ANYTHING: Power meets portability in the versatile ROG Zephyrus G15, which puts Windows gaming ...
INTELLIGENT COOLING IMPROVES YOUR EXPERIENCE: ROG's Intelligent Cooling philosophy combines the right ...
Buy on Amazon
ASUS ROG Zephyrus G15 GA503QS#B08CGNBPG7, Notebook Monitor...
Ultra-responsive gaming-grade display notebook with ultra-thin bezels and a compact body measuring just 20mm ...
Gaming-optimized keyboard with backlight and full set of I / O ports to easily connect multiple ...
Excellent performance guaranteed by the AMD Ryzen 9 5900HS processor, NVIDIA GeForce RTX 3080 8GB graphics card and PCIE SSD from ...
Buy on Amazon
Best gaming notebooks: Alienware m15 R6
We continue our collection of best gaming notebooks with the Alienware m15 R6. The solution is downright powerful, albeit a bit cumbersome. Despite this, it presents a decidedly intriguing look, especially for those who love the gaming style. Speaking of equipment, the solution features a Intel i7 11800H, a video card Nvidia GeForce RTX 3080, Up to 32GB of DDR4 RAM and a display QHD which manages to reach 360Hz. The only flaw is the battery which, compared to other models, does not have an exceptional duration, not to mention the fairly high price.
Click here to buy the Alienware m15 R6
Asus ROG Strix G15 Scar: the best AMD Ryzen choice
In our selection of best gaming laptops 2021, certainly could not miss a solution equipped with AMD cards. In this case, we have chosen theAsus ROG Strix G15 Scar. It is a product equipped with AMD Ryzen 9 5900HX, Video Card RTX 3080, 16 GB of RAM and a 15.4-inch FHD display with a 300Hz refresh. It is a decidedly presenting product, with excellent capabilities, with good autonomy and a fairly low cost compared to other models. The only real flaw is the size: it is a "not too portable" laptop.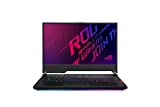 ASUS ROG Strix Scar 15 G533QS#B08CGV3DJP, Notebook 15,6"...
Ultra-responsive gaming-grade display notebook with 300Hz refresh rate that delivers visuals ...
Per-key RGB keyboard with individual customizable keys for easy visual navigation to commands and a long ...
Great power to dominate the game with AMD Ryzen 9 5900HX processor and NVIDIA GeForce RTX 3080 16GB graphics card, ...
Buy on Amazon
Lenovo Legion 5 Pro: a classic style
wrap up our list of the best gaming laptops of 2021, we present the Lenovo Legio 5 Pro. It is a pretty handset compact and with a much more classic and contained style, perfect, therefore, also for more office workstations. In this case we have a processor AMD Ryzen 7 5800H, una scheda Nvidia GeForce RTX 3070 (or RTX 3060), 16 GB of 4MHz DDR3200 RAM and a 16-inch screen, with 165Hz refresh and a resolution of 2560 x 1600 p.
Click here to buy Lenovo Legion 5 Pro.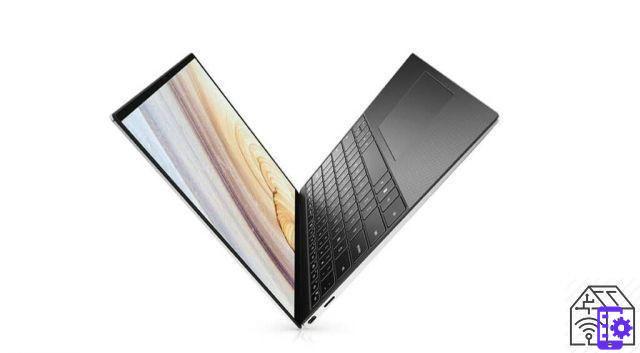 Best laptops for smart working 2021
We continue our long list of the best laptops of 2021, with the selection of products suitable for smart working. In this case we are talking about laptops that have to perform "less demanding" activities, but for much longer times. In fact, business notebooks often have to work with simple files, which do not require particular graphic efforts, but need to hold up for many hours. On average, in fact, they must be able to stay turned on for at least 8 hours, without giving too many signs of abating. Let's move on to less bulky solutions, which can be transported without too much difficulty.
Dell XPS 15: our pick
Wins the award for the best laptops 2021 for smart working, the Dell XPS 15. It is as compact as it is powerful, giving you everything you need for your work. We have Intel i5 or i7 processors, an integrated Intel UHD 620 video card that can improve into a dedicated GTX 1650. Up to 32GB of RAM, an FHD monitor which, in the most powerful version, becomes a 4-inch 15k. The storage space ranges from 256GB to 1TB of SSD. This is a perfect laptop for your working days which, if necessary, can also become a small support for small editing and mini games.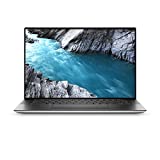 DELL XPS 15 9500 Laptop Black, Silver 39,6 cm ...
DELL XPS 15 9500 Laptop Black, Silver 39,6 cm (15.6 ") 3840 x 2400 Pixel Touch Screen Intel Core i7 by Decima ...
German keyboard
Buy on Amazon
The choice for those on the move: Dell XPS 13
Among the best 2021 notebooks dedicated to smart working, could not miss a solution that is easy to carry, but still good to work. Let's talk about Dell XPS 13, a contained model, with a 13,3-inch screen, available in FHD or 4k. In support there are a 5th generation Intel i7 or iXNUMX processor, Up to 16 GB of RAM and a storage space from 256GB a 1TB. We have excellent autonomy, a good webcam suitable for video conferencing and a great display. It is a perfect solution for those who need to have a convenient and compact solution that guarantees them to show their presentations and guarantee their presence in the various online conferences.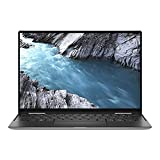 Dell XPS 13 9310 13,5" Touch 2 in 1 Laptop - Core i5 1.0GHz...
, 8 GB in RAM, Windows 10 Pro
2.170,68 EUR Buy on Amazon
Best Pocket Notebooks: Microsoft Surface Book 2
For those who need a pocket notebook, we suggest among the best the Microsoft Surface Book 2. This is a 2-in-1 solution, which could meet many needs. Specifically we have an Intel Core processor i5 7300U (o un i7 8650U). One solution features the simple Intel UHD 620 integrated graphics card, but you can have the model with GeForce MX150 for better performance. Ram up to 16GB and storage space from 256GB to 1TB of SSD. Unique against? The price, which isn't exactly the lowest around.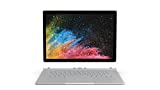 Microsoft Surface Book 2 Convertible Notebook 13.5 ", ...
Processor family: 7th generation Intel Core iXNUMX
Operating System: Windows 10 Pro
Screen size: 13.5 Inches
3.726,46 EUR Buy on Amazon
Lenovo ThinkPad X1 Carbon - the best for office
Let's continue with an ultra-thin solution, able to always offer interesting performances for the job. In this case, among the best 2021 notebooks suitable for smart working, we find the Lenovo ThinkPad X1 Carbon. We are faced with a solution with CPU Intel Core I7 7600U vPro, an Intel HD 620 integrated graphics card, 16GB RAM, a 14-inch display, with risoluzione 2560x1440p and 1TB SSD. Excellent touchpad, compact size, low weight. It is a laptop capable of performing perfectly in the workplace, thanks also to a good autonomy that exceeds 15 hours.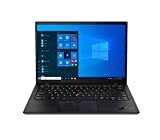 Lenovo ThinkPad X1 Carbon Gen 9 Notebook - Display 14"...
14 "FullHD + display with 1920x1200 resolution and TN panel, 220nits, anti-glare; with this screen you will enjoy images ...
Intel Core i5-1135G7 processor (4C / 8T, 2.4 / 4.2GHz, 8MB); with this processor you have excellent performance at ...
512GB SSD storage to have all the space you need to store your work documents in speed and ...
Buy on Amazon
Best notebooks for smart working by Apple: MacBook Pro 16
Could not miss the best solution for Apple lovers. Among the best 2021 notebooks dedicated to work, we must absolutely mention the MacBook Pro 16. It is one of the best solutions by Apple, with a processor Intel Core i7 or i9, one AMD Radeon Pro 5500M video slot (the 5300M), up to 64GB of RAM, a 16-inch screen, with 3072 × 1920 resolution, with 226 ppi and a storage space of up to 8TB. The configuration is undoubtedly one of the most powerful that will allow you to work without any kind of problem. Outstanding screen resolution, excellent performance. The flaw? The price. Unfortunately, although it is true this is perhaps the best solution, it is also the most expensive solution.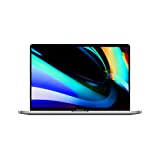 2019 Apple MacBook Pro (16 ", 16GB RAM, 512GB storage) ...
7th generation intel core i6 XNUMX-core processor
Spectacular 16 "retina display with true tone technology
Touch bar e touch id
2.599,00 EUR Buy on Amazon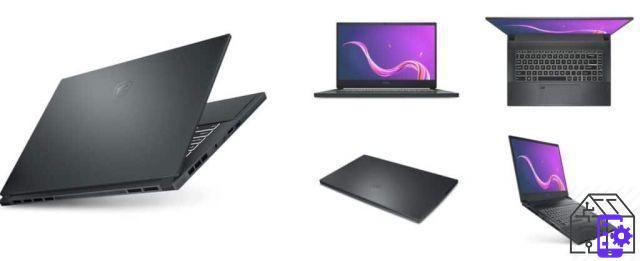 Best Laptops for Video Editing 2021
Let's move on in our selection of best laptops of 2021, bringing to light the best solutions for the graphics andvideo editing. In this case, therefore, we are talking about very powerful solutions, which must interface with different programs, such as, for example, the package Autocad. They are fast and performing solutions, ready to give their best even if used at 100%. We need to have many cores and a good number of gigabytes of RAM. Clearly, the SSD also becomes important, although it is not of a strong impact in mere rendering, but in any case a contribution to all the surrounding actions.
MSI Creator 15: our choice
Among the best laptops of 2021 suitable for video editing, we find the MSI Creator 15. It is a complete and powerful solution, capable of responding to every need. In its most powerful version, we find a processor Intel i7 10875H, a screen 15.6 "IPS, a graphics card RTX 3070 Max-Q (or RTX 3060) and up to 64GB RAM. The storage space consists of a 2TB PCIe M.2 SSD. Of course we are talking about a solution that is anything but economic, but which I will be able to give you excellent results during use.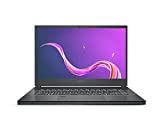 msi Creator 15 A10UET-471 Intel Core i7-10870H Notebook ... 3.478,00 EUR Buy on Amazon
Best notebooks 2021 for photo editing from Apple: MacBook Air
The could not miss the MacBook Air as a solution from Apple. In this case we have one Apple M1 CPU, with integrated graphics card, up to 16GB of RAM and a 13.3 "Retina display, 2560x1600p. It is a perfect solution for photo editing, both for the excellent compatibility of Apple systems with rendering software, and for the price. Compared to many of its competitors, the device, in fact, has a lower price threshold. Also good battery life and low noise, to the detriment, however, of a not excellent ventilation.
Discount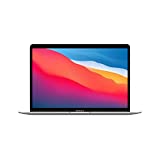 Apple PC Portatile MacBook Air 2020: Chip Apple M1, Display...
A battery that lasts all day - Do even more with incredible autonomy: up to 18 hours (varies ...
More power - It's ready to take on even the toughest challenges, such as professional video editing and ...
Ultra-fast memory - 8GB of unified memory makes the whole system smoother and more responsive: it goes like the wind ...
1.159,00 EUR −16% 968,00 EUR Buy on Amazon
Asus Zenbook Pro Duo: for OLED lovers
In the list of the best notebooks for editing, theAsus Zenbook Pro Duo 15 OLED. It is not only a powerful solution, but also equipped with a , or rather two, to be frightening. Specifically we have a processor Intel XNUMXth generation (choice between i7 and i9), a graphics card RTX 3070 and up to 32GB of RAM. What impresses is hers schermo OLED, 4k UHD touch screen with a more than immediate response time. There is also a 2TB M.1 NVMe SSD.
ASUS ZenBook Pro Duo 15 OLED UX582, 15.6" OLED 4K UHD... Get your Amazon
Dell XPS 17: among the best notebooks to carry around
Always with a view to finding one of the best notebooks for editing that can be easily transported, we found the Dell XPS 17. It is a very powerful solution, which also offers elegance and portability. Specifically, we have an XNUMXth generation Intel processor (i5 11400H o i9 11980HK) and a graphics card GeForce GTX 3060. The sector RAM it can go up to 64GB, while the storage space up to 4Tb on SSD M.2. As for the display, we have 17 "FHD + or UHD +. Two excellent solutions both from the point of view of the image and from that of size.
Click here if you want to buy Dell XPS 17.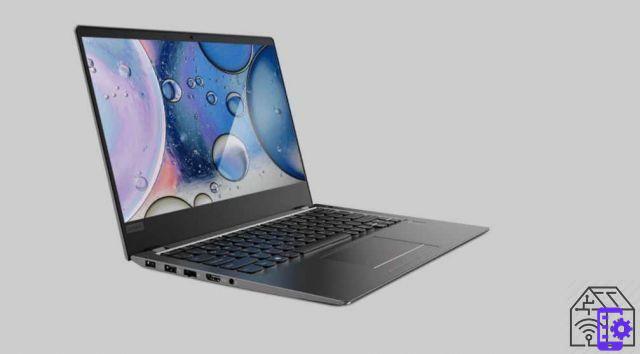 Best Cheap Laptops 2021
We conclude our long list dedicated to the best notebook of 2021, with those with the lowest price. We are talking about solutions that adapt to perform most of the mainstream demands, without showing off a great performance. Surely fit to those who need to perform simple operations, manage some files, watch YouTube videos, stream movies. These are not ultra-fast products, but still capable of performing the task for which they were assembled. Their main strength is, of course, the low price.
Lenovo Essential V145: Award Winner
Il award for best budget 2021 notebook is assigned to Lenovo Essential V145. It is a priced product less than 400 €, which can offer a good solution for general use. In detail, we find a processor AMD Ryzen 3, 8GB of RAM and a 256GB SSD. All for a total weight of 1,5Kg and a 15.6 "display. We already find Windows 10 pre-installed for an easy first start.
Discount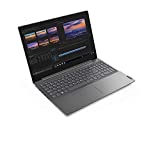 LENOVO Notebook Essential V145-15AST Monitor 15.6" HD AMD...
Display Size: 15 "
Weight: 2.1 kg
Color: Black
339,00 EUR −3% 329,90 EUR Buy on Amazon
Best 2021 budget notebooks for students: Lenovo IdeaPad Flex 5
One deserves a spot on the list of the best budget notebooks of 2021 too student solution: the Lenovo IdeaPad Flex 5. In this case, let's talk about a convertible, which offers itself well especially in the student environment. We have a Intel Celeron 5205U, 4GB di RAM e 64GB of flash memory. This is not a cutting-edge solution, but it is definitely an inexpensive and fit for purpose product. It's perfect for taking notes, saving files, creating charts and notes. Certainly, having Chrome OS, you cannot think of a complete 360-degree solution, but sufficiently suitable for the use we have indicated.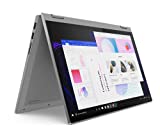 Lenovo IdeaPad Flex 5 Convertible Notebook - Touch Display ...
14 "Full HD touch display with 250nits; with this screen you will enjoy detailed and sharp images from every angle
AMD Ryzen 3 5300U processor; great for supporting the latest PC gaming experiences
256 GB SSD storage to have all the space you need to store your work documents in speed and ...
Buy on Amazon
Chuwi CoreBook Pro: Don't be fooled by the name
The last very interesting solution is the Chuwi CoreBook Pro which offers respectable components, while maintaining a figure less than € 500. In this case, we have a processor Intel Core i3 6157U, 8GB of RAM and 256GB of SSD come archiving. Other than that, there is no missing a IPS, 13 "and 2K resolution. There is also a door USB Type C, one USB 3.0 and one memory card slot. Backlit keyboard for practically all the comforts of a higher-end PC. In short, a more than interesting and decidedly excellent solution for everyday use.
CHUWI- HeroBook Pro, Computer Portatile Ultrabook, 14,1',...
2022 CHUWI HeroBook Pro with Windows 10 Home OS (Supports WIN11), ntel Gemini Lake N4020, the new generation of ...
Smooth 4K video decoded 1920 * 1080 resolution, 16: 9 high-definition screen ratio and anti-glare screen ...
Herobook Pro Ultrabook with full size keyboard and large keys; And the keyboard is a borderless design, all ...
359,00 EUR Buy on Amazon Looking for a tablet? Discover our buying guide