There are everyday experiences that become common to anyone, making the fortune of stand-up comedians. Once there was talk of the problems with programming the VCR or the pencil to rewind audio cassettes or the legendary terrible food served aboard planes. Today, many of these common experiences take place on the website where we spend most of our life. And among these certainly stand out the bizarre advertisements of Wish and companions. What are we referring to? Let's find out together.
Why did I get this Wish ad?
Wish advertising is like a big fishing net
Where will the struggle for our attention lead?
Why did I get this Wish ad?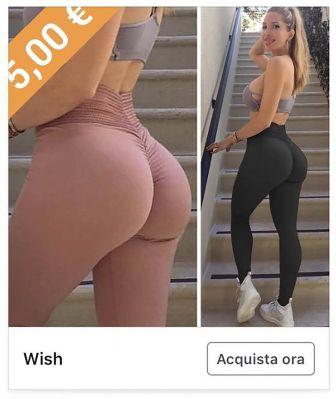 You're scrolling Facebook. Your friends pass by sharing photos of their vacation in Greece with the hashtag #memories, the memes of that page you follow, the 'weird' cousin relaunching yet another conspiracy theory and meanwhile - poof! - the algorithm throws out an ad for you. Nothing strange in theory, that's exactly what social networks are about, but here is something that catch your attention.
Yeah, because those sponsored products are really curious. First of all, why does it take you a few seconds to realize exactly what they are and how to use them. You look at the phone for a while and turn it upside down (a much more complex operation if you were shaking from the laptop or worse from the desktop) to look for the solution and in the end you understand. But beyond this there is something else that puzzles you: "But can these things stay on Facebook?".
Yes, because it is not uncommon for the content of Wish advertisements (which we mention only by way of example, certainly not being the only company to implement these practices) have a rather 'pushed' content. Nothing that actually violates social media policies, but bold enough to leave amazed. And the most unheard of on the world of the web is also asking a question: "What did I do to make the algorithm think that I am interested in these contents?".
Let's stop the feelings of guilt immediately and clarify one thing: i cookies in this case they have nothing to do with it. Or rather, they are not fundamental. Just the fact that it is a common and transversal experience (confirmed with a quick Google search), as we said at the beginning, is the testimony of this. And it is right here key of the mystery.
The oldest trick in the world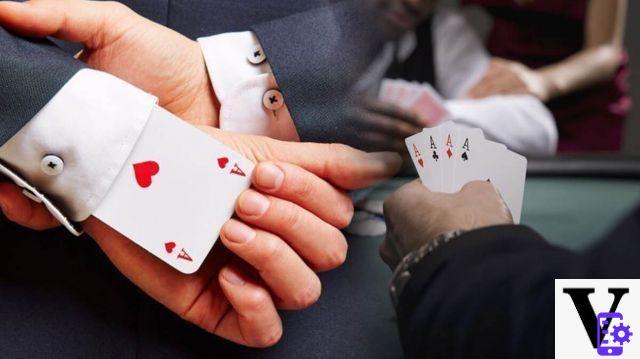 Rereading the experience report we have had above, the point quickly catches the eye. "Grab your attention", "it takes a few seconds", "you look at the phone for a while" ... In short, what the advertisements of Wish and company want to do is attract you, get you to stop and look at them and, why not ?, maybe push yourself to comment on them with friends.
And to do all this, they use one of the most powerful and broadly appealing catalysts in existence: sex. The ace in the hole of any advertising author, of whose presence all the players at the table are aware and who nevertheless manages to provide the winning hand when necessary.
The oldest trick in the world (an example from the past? Roberta underwear), which always works even if it's not the best solution. There are memorable advertising campaigns, which have made the history of this sector, which have nothing to do with this theme. From Apple's 1984 to the recent reworking of Epic Games to touching Coca-Cola Christmas commercials or to the much talked about asteroids of our local Buondì, it is the right idea the one that really rewards an advertisement.
But Wish advertising is like a big fishing net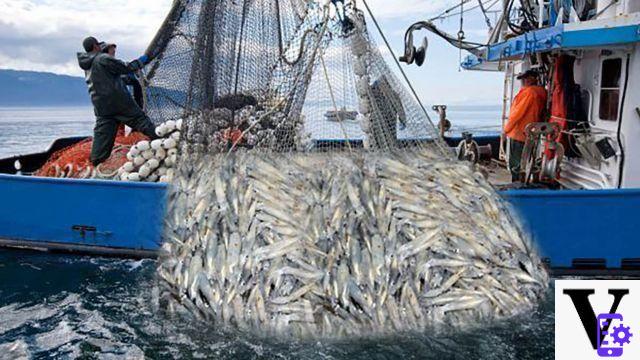 However, with a view to minimum effort and maximum performance, sex remains a functional choice to attract the attention of the public. I can commit myself to create a refined and accurate storytelling, which then becomes a case study in communication books and makes record numbers. Or I can put a figure on the edge of the nude and get slightly less impressive results, but doing it a thousandth of the effort.
It is an approach perfectly consistent with the philosophy of this type of company. The idea behind it is not to create specialized products to sell at a premium price to a small number of customers, but rather to position themselves in a market with very low figures as large as possible. This is why I will try to capture the attention of a very large audience by playing the most classic card.
In short, to continue with the metaphors, let's move from the poker table to the sea. There are those who lurk on the dock with their professional fishing rod and breeding baits (they really exist!) To catch a giant marlin and whoever takes the fishing boat out to sea, throws a gigantic network and pulls on everything that gets entangled.
Where will the struggle for our attention lead?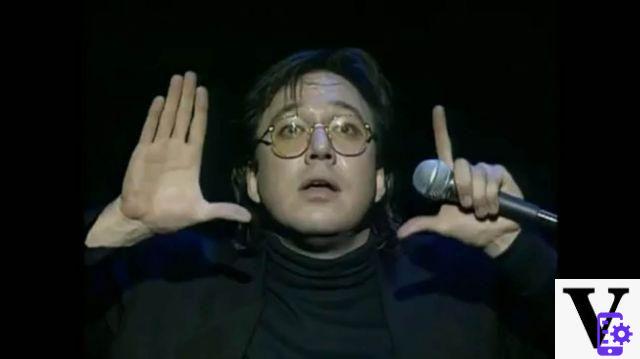 What becomes interesting to ask now is where will we end up ̶S̶i̶g̶n̶o̶r̶a̶ ̶m̶i̶a̶? Our society is becoming more and more bombarded with advertisements, whether they are from Wish or not, and this is having the obvious consequence of desensibilizzarci to them. Ads flow over us like water, with far less power (taken individually) to influence our actions than in the past.
Consequently they are developing new promotion systems, more refined. Tools like the native advertising or product placement They have been around for a very long time, but in recent years they have been gaining in importance. This is accompanied by the phenomenon ofinfluence marketing, which takes good old advertising testimonials to a new level.
Parallel to these more elaborate solutions, there are instead advertisements such as those of Wish, which focus on surprise, on the so-called shock value. But the problem is that in the long run the public is no longer surprised and it is necessary raise the bar again.
I don't know if this Download app advertisement on YouTube has appeared to you too ... In short, the advertisement is completely obscene ... it's a mini video of a sexual intercourse (or porn) complete with audio
If you can report ️↘️↘️ pic.twitter.com/cqbBEZqf7a
— Anpanarmy (@Nimij7) September 22, 2020
Maybe that's what's happening with the ads that many report seeing on YouTube, from the content that would make Wish's girls blush. The writer has never seen them, but judging by the reports they seem to be right the next step in this direction. And the fact that they apparently appear more frequently once ad profiling is turned off only confirms the idea of fishing net.
And then who knows, maybe the prophecy of Bill Hicks (a legend of the stand-up, just to close the circle with the reflection at the beginning) on ​​the final spot will come true in a few years. If you do not know what we are talking about, we leave the link here, hoping that before viewing one of the advertisements in question will not come out. It would be too ironic, even for the times we live in.
Discount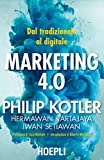 Marketing 4.0. From traditional to digital
22,90 EUR −5% 21,75 EUR Buy on Amazon Tagscomunicazione advertisement But what advertising is it? And why did it appear to me?