Best car sharing Milan and beyond
We have been overrun by the services of car sharing a Milano and in other Italian cities. But which is really the cheapest? Between hybrid and electric cars and various incentives able to lead the automotive market towards a greener future, more and more people are choosing the path of car sharing. Sure, i rental services, particularly in the short term, they offer some advantages and conveniences that often overshadow any car sharing service but the latter offer very high service coverage, fast user experience and relatively low costs.
At first glance, only large cities can take advantage of the huge fleet made available by car sharing but some of them are starting to expand in reality a little less urban by offering easy and effective applications able to start and end a rental without signatures, documents and paperwork various. It is precisely the immediacy of these services that appeals to the user who, if necessary, with a few clicks is able to use the service and arrive at their destination on time.
With a good geographical management of the fleet (where the vehicles are positioned) and a series of municipal contracts, not even parking, limited traffic areas and supplies are a problem.
Car sharing Milan: the best services
Let's find out together the best car sharing services offered by the Lombard capital and which have now also spread to the rest of the country.
Enjoy: le Fiat 500 rosse by Eni
One of the first car sharing services to spread in Italy: Enjoy. With a car park of over 1500 vehicles, the subsidiary ENI covers, in number of vehicles, Bologna (81), Florence (85), Milan (652), Rome (516) and Turin (228). These main Italian capitals have at their disposal a fleet limited in range but very large in number. The available means are mostly represented by Fiat 500 and sporadically Fiat Doblò.
This latter van represents a much appreciated innovation for all those who need a more substantial transport space than a small car. Instead of contacting a rental agency, filling out documents and taking care of collection and return, the Doblòs of Enjoy exploit all the peculiarities of car sharing, meeting the most diverse needs.
With regard to rental rates we have a cost of 0.25 € / min for both Fiat 500 and Fiat Doblò, all within 50 km of travel. Each additional kilometer is charged at € 0.25 / Km. Reservations are free for the first 15 minutes (30 min for Fiat Doblò) and then cost € 0.10 / min up to a maximum of 90 minutes. (0.25 € / min for the Doblò).
Enjoy also offers daily rental packages for a total of 50 € / day for Fiat 500 and 80 € / day for Fiat Doblò. Registration on the portal is free and can be used directly online having the classic identity and payment documents available. The rental level is certainly not premium, compared to other competitors, but the ease of use and the low cost make Enjoy the due success.
Enjoy
For
wide availability of the fleet
van rental
affordable day packages
Cons
prices could be lower
vehicle maintenance not always excellent
Sharengo: electric, agile and friendly to women
Coming to a slightly greener rental idea we find Sharengo. The fleet in question is composed solely of small fully electric minicars capable of moving easily in Milan, Rome, Florence and Modena; in total there are 1500 vehicles. These small electric vehicles are still functional thanks to the 120 Km of autonomy and 80 Km / h of maximum speed.
Le rental rates updated to 2019 are 0.28 € / min as a base with 20 minutes of free booking. The mileage per single ride is unlimited, given the reduced range compared to non-electric competitors, and the packages available make the rides even more convenient; the welcome package, for example, offers 21 minutes for € 5 for a fee of € 0.24 / min.
Much appreciated is the special package dedicated to all women who want to go home safely at night: from 1 to 6 in the morning all users of the fair sex have a 30-minute ride available for € 3 (€ 0.10 / min).
Sharengo
For
special package for women
more than satisfactory vehicle performance
ecological contribution
Cons
user experience can be improved
Car sharing Milan: Car2go, the legendary Smart at the service of the city
Speaking of "small" we find the much loved Smart Fortwo, Smart Forfour e Smart Fortwo cabrio provided by Car2go. Compact, functional and technological, these Mercedes "short wheelbases" are available in Milan, Florence, Rome and Turin.
Parking, fuel and insurance are obviously covered like all other car sharing services. Rates of Car2go are very convenient: from 0.19 € / min of the Smart Fortwo to 0.24 € / min of the Fortwo Cabrio, prices vary intelligently also thanks to the position of the cars. The most crowded areas will have discounted fares able to favor a more balanced arrangement of the fleet in the city. This system leads to an increase in costs up to € 0.10 / min more than the standard rates.
Daimler AG, the main group it controls Mercedes-Benz and Smart, he recently joined BMW Group regarding car sharing. The new service SHARE NOW in fact, it includes the BMW Drive Now service which we will talk about immediately.
Car2go
For
comfortable and agile vehicles
easy and intuitive application
Cons
DriveNow: when car sharing becomes premium
This car sharing service is certainly of a better quality level than the previous ones. Not that Smart is outdone but sitting in a BMW is always a pleasure. In Italy the DriveNow fleet is unfortunately only available in Milan but thanks to new partnership the service is destined to expand at least to the cities covered by Car2Go.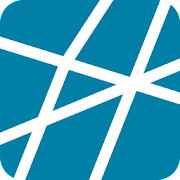 Download QR-Code DriveNow Carsharing Developer: DriveNow Price: Free
The car park is the largest of all: we find the compact electric BMW i3, the sportswoman BMW Serie 1, the Mini Cooper with 3 and 5 doors and the most spacious BMW Serie 2 (the latter two models are also available in a convertible version).
The quality level of these cars is, as already mentioned, really excellent. The user experience is accompanied by a high customer service, as well as the cleaning and maintenance of the vehicles. Prices obviously they go up even if to a limited extent. We start from 0.31 € / min for Mini and Mini Clubman up to 0.34 € / min for the other models.
The reservation remains free for the first 15 minutes and then passes at a cost of € 0.15 / min; Extended booking is free from Monday to Friday, from midnight to 6am. Great availability of customized hourly packages, insurance extensions and direct support from both the app and the on-board navigator. And which service do you prefer? stay up to date with Auto for Dummies for more tips and reviews.
DriveNow
For
vehicles with excellent performance and maintenance
impeccable BMW customer service
Cons
prices above average
geographic capillarity still low
TagsBMW car sharing Car2go DriveNow Enjoy Fiat 500 sharing Car Sharing Milan: which one to choose? | Auto for Dummies