The publisher Paradox Interactive has announced, on the occasion of the PDXCon Remixed, the release of due nuovi content creator pack, Bridges & Piers and Train Stations for Cities: Skylines. The DLCs are now available for PC, Xbox One and PlayStation 4. In addition to this, two new radio stations are also available, Rail Hawk Radio e Sunny Breeze Radio, for players looking for good music.
Cities Skylines: arrivano i DLC
The first Content Creator Pack, Bridge & Piers, is aimed at all players who want to improve and enhance their waterfront. This set includes 22 unique Armesto mods, featuring industrial and classic styles inspired by real world locations. Thanks to these additions it will be possible to build keeping in mind the iconic aspect of your city, and modeling the oceanic skyline. The pack includes:
7 bridges with regular traffic
3 one way rail bridges
2 pedestrian bridges
8 new Quay styles
2 new piers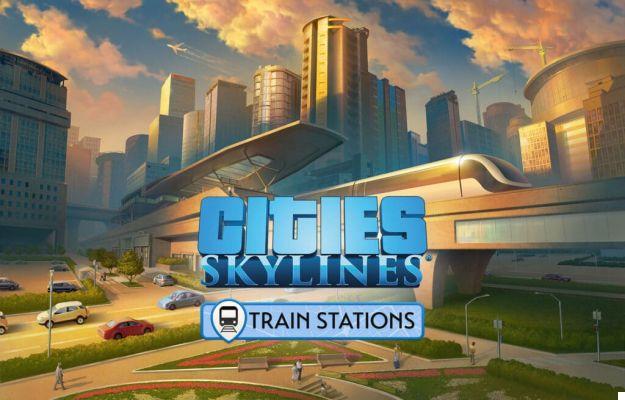 The Train Stations DLC includes 12 stations and 4 hubs, created by BadPeanut. Whether the city benefits from an elevated or underground station, the content adds new mass transit options to suit every need. These stations perfectly match the previous Sunset Harbor and Mass Transit stations. The pack includes:
6 metro stations
6 railway stations
4 public transport hubs
Under the profile of the radio stations to be added are the Rail Hawk Radio e la Sunny Breeze Radio, each of which carries with it 16 new electronic and synth tracks. Players will therefore be spoiled for choice thanks to these new Cities Skylines DLCs, which will allow them to recreate the city of their dreams even more faithfully.
If you are interested, we recommend that you take a look at the official website to find out all the details of the expansion. We remind you that the new contents are already available.
Read also: Dragon Quest XII The Flames of Fate announced: a dark fantasy chapter coming? Offering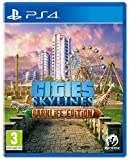 Cities Skylines Parklife Edition - Playstation 4 39,99 EUR −58% 16,90 EUR Acquista su Amazon TagsCities Skylines DLC Paradox Interactive Cities Skylines: 4 DLCs available to customize your city