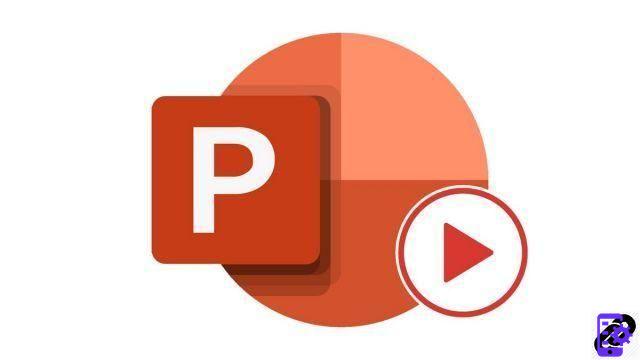 Converting your PowerPoint presentation to video can be very useful in some cases. This operation will be greatly facilitated and will not require you to have any knowledge of video compression.


Enregistrer son slide PowerPoint en video
Select the tab File Export Make a video



Tap the resolution you want for your video The resolution of your video must be adapted according to the screen:



Ultra HD (4 K) > Large monitors


Full HD (1080p) >Computers and HD screens


HD (720p) > Internet and DVDs


Standard (480p) > Wearables



Adjust the display time of your slides (seconds) then click on Create Video


In the dialog box, fill in the name of your video file then click on Save. Now all you have to do is wait while PowerPoint converts your presentation into a video file.
Note that it is possible to choose the format
Windows Media Video
, admittedly less common than the format
MP4
. Additionally, you can also choose to set manual timings on your transitions as well as animations to customize how the presentation flows in your video.
40 ">
This tutorial is brought to you by the trainer Jean-Philippe Parein
Find his course
Learn and Master PowerPoint Complete Guide
in full on Udemy.