Why is Facebook changing its name in favor of Meta?
This rebranding suggests that Mark Zuckerberg sees his business with a very different future direction than it currently has.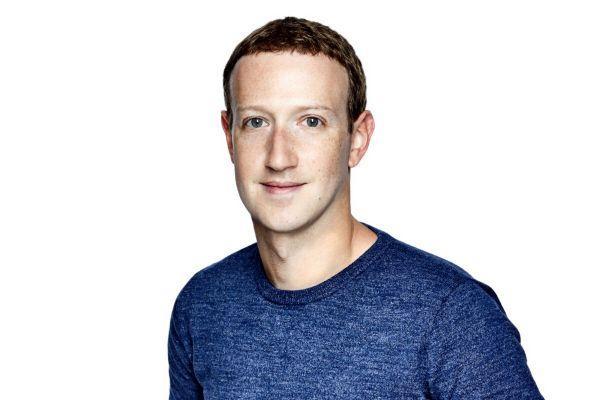 Mark Zuckerberg // Source : Facebook
The presentation at the Connect conference focused heavily on the idea of ​​the metaverse, a vision of a social media universe that can move seamlessly between smartphones, VR glasses, and augmented reality glasses. This idea seems to be based on each of Meta's services working in concert, and Zuckerberg's announcement included a lot of stuff about it, with the Instagram, Facebook, WhatsApp, and Oculus systems working in tandem in a demonstration of future social possibilities, of work and play.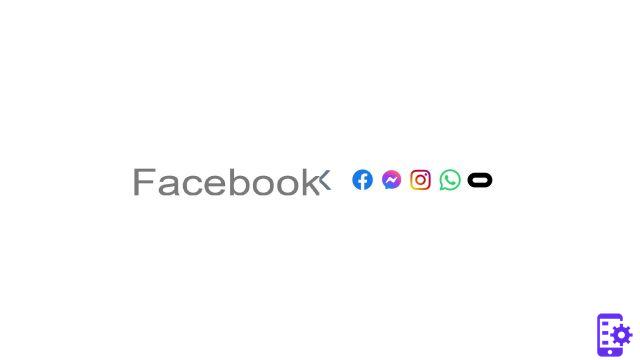 However, the founder of Facebook certainly hopes to leave behind the various and growing controversies. The announcement comes in the midst of the "Facebook Files" affair. The US group is facing massive documentary revelations about how Facebook has ignored internal reports and warnings about the damage created by the social network across the world.
To learn more
Meta (Facebook) shows off its new high-end VR headset for its future metaverse
Will the Facebook app change its name?
Facebook will remain Facebook. Mark Zuckerberg changed the name of his company so that Facebook « no longer encompasses everything we do ». Social media applications will be « always » a priority for Meta, Instagram, WhatsApp but also Facebook will not change their name. According to Mark Zuckerberg, a brand that is too closely tied to a product cannot represent everything the group does today.
There is however one exception, the Oculus brand should disappear in favor of Meta. "We want to make it clear that Quest is a Meta product," wrote Andrew Bosworth, vice president of Meta RA / VR, in a Facebook post.
To learn more
Facebook's Oculus Quest to become Meta Quest: Oculus brand disappears
What does Meta mean?
"There is always another chosen to build," Zuckerberg said, referring to the new designation. Meta, which has its roots in Greek, is a term that could be translated as "beyond" or "after". It expresses all at the same time the reflection, the change, the succession, the fact of going beyond, beside, between or with.
The "metaverse" has its origin in science fiction. In the early 1990s, author Neal Stephenson first used the term in The Virtual Samurai (English title: Snow Crash). The book evokes a kind of online game where you enter through glasses or connected screens to experience an alternate reality. In this dystopian novel, people flee the crumbling real world to be completely immersed in a virtual world. Although he acknowledges that the origins of the word are a "scam," Mark Zuckerberg tries to reclaim the metaverse as a utopian idea that will open up a whole new economy of virtual goods and services.
Is Mark Zuckerberg's "metaverse" vision achievable?
Turning Facebook into a metaverse business will take time, as the concept is very theoretical. In this new universe that Mark Zuckerberg wishes to develop, real and virtual merge until they merge. Screens, holograms, virtual reality headsets and augmented reality glasses will be supposed to allow "movements" in virtual universes which recreate the real world identically. No need to walk or to make any physical effort, we now "teleport" from virtual universes to virtual universes. "We have to build the connective tissue between (the different) digital spaces to overcome physical limitations and move between them with the same ease as between rooms in his house," explained the co-founder of Meta.
The "metaverse" is not a futuristic utopia, communities of "metavers" already exist, but in embryonic form. Like Roblox, a gaming platform created by children and teenagers, or Fortnite, the game has conquered 350 million people. In this game, there were five virtual concerts of the American rapper Travis Scott, who appeared as an avatar on Fortnite, these concerts were followed by more than 12 million players.
Travis Scott in Fortnite
We also remember "Second Life", the first free 3D virtual "metaverse" that attracted more than 20 million users. According to Mark Zuckerberg, smartphones are too limited a technology as a means of communication and access to digital spaces: "People are not supposed to navigate through a grid of applications. I think we interact a lot more naturally when we think we are present with other people ".
Mark Zuckerberg is not in such a hurry to achieve this goal. Facebook and its sister apps remain a giant company, generating over $ 86 billion in annual revenue with over 3,5 billion users worldwide.
To follow us, we invite you to download our Android and iOS application. You will be able to read our articles, files, and watch our latest YouTube videos.