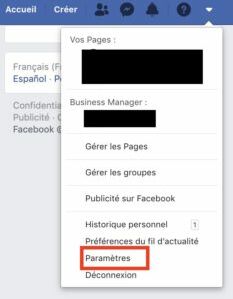 It is quite possible to change your name on Facebook. However, the social network imposes precise rules. So much so that you don't have carte blanche to go there as you see fit. In this article, we detail the restrictions and the different steps to make the change.
Marriage, change of marital status, quest for anonymity… A number of reasons can push you to change your name on Facebook. A manipulation that is possible every 60 days. On the other hand, the social network imposes safeguards to prevent users from going all over the place. Strict rules that we detail below. Here is what is prohibited:
Symbols, numbers, duplicate characters, unusual capital letters or punctuation marks.
Characters from different languages ​​(Hebrew with Arabic for example).
The titles (Monsignor, Master, Sir…).
Expressions or words in place of a name.
Offensive or explicit terms.
Impersonate someone else.
Less than five characters.
What's more, Facebook wants the first and last name listed to be the same as the ones you use every day. "This name must also appear on an identity document or a document from our list of identity documents", specifies the social network. Which tolerates, however, that users opt for a name other than the one on their papers.
In fact, some do not hesitate to choose pseudonyms, as you can see on your news feed. In theory, Facebook can carry out identity checks to validate the first and last names indicated by its flock. And to demand a copy of an official document in their name. However, these checks are far from automatic, if not extremely rare.
Lire aussi >> Facebook: how to disconnect your account from all devices remotely
How do I change my name on Facebook?
The manipulation is carried out very quickly. Proceed like this from a computer:
On the home page of your Facebook account, click on the arrow at the top right and then select the Settings and privacy section.
Then click on Settings.
A new page is displayed. Click Edit in the Name section.
Enter your first name in the first field, another first name in the second (optional), then your last name in the third.
Click on Preview change then on Save changes after entering your password
Lire aussi >> Facebook: how to read messages without the seen mention
Change your name on Facebook from a smartphone
Tap the three horizontal lines at the top right.
Scroll down the page and tap Settings and Privacy> Settings.
Then go to Personal and Account Information.
Click on the field Last name.
Edit your profile name.
Press Overview of change then Save Changes after entering your password.