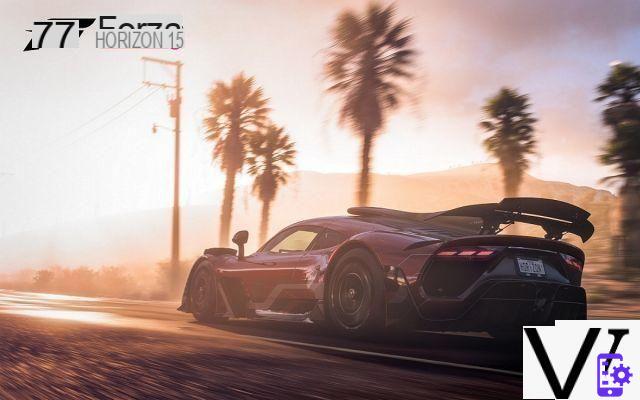 Playground Games has announced a series of details regarding the PC version of Forza Horizon 5, including the recommended configuration for computers with AMD and Nvidia graphics cards.
The requirements for your computer, which were revealed on the official website of the series, are divided into three different levels: minimum, recommended and ideal. The ideal specs are unsurprisingly quite high compared to other levels, since they include an Intel i7-10700K or a Ryzen 7 3800 XT processor and an Nvidia RTX 3080 or AMD Radeon RX 6800 XT GPU.
To keep the game running at a minimum, you will need to at least use a GPU AMD Radeon RX 470 or an Nvidia GeForce GTX 970 and use a Ryzen 3 1200 or Intel i5-4460 processor. The recommended configuration requires a card AMD Radeon RX 590 or Nvidia GTX 1070 graphics, as well as a processor Ryzen 1500 X or an Intel i5-8400.
To read also - Forza Horizon 5: Xbox Series X spits its guts out in this mind-blowing 14-minute video
How much storage space do you need to install Forza Horizon 5?
Before you can even use Forza Horizon 5, you'll need to install it. To do this you will need at least 110 GB of free hard disk space or, preferably, on a hard drive SSD. Forza Horizon 5 also asks a minimum of 8 GB of RAM, and you will need 16 GB to play comfortably. You will also need to ensure that you are using Windows 10 with the November 2021 (1909) update or later.
Finally, the PC version of Forza Horizon 5 will offer built-in support for 21: 9 ultra-wide screens. Haptic feedback on the Xbox wireless controller is also available on all versions of the game, including Steam. It is also confirmed that you will be able to use many Logitech, Thrustmaster and Fanatec steering wheels. You can find the full list below:
Logitech : Driving Force, G25, G27, G29, G920, G923PS, G923XB, Momo
Thrustmaster : Ferrari 458, T150 RS, T300 RS, T500 RS, TMX, T-GT, TS-XW, TX, TS-PC
Fanatec : V1, V2, V2.5, CSL, CSL DD, DD1, DD2, Universal HUB device
There are only 40 days until the release of Forza Horizon 5 on Xbox One, Xbox Series X / S, and Windows 10 PCs on November 9. Those who have pre-ordered the Premium Edition will have access to the game four days earlier, November 5. In the meantime, you can go rediscover 8 minutes of breathtaking gameplay.
Share
Tweet
Share
Envoyer à un ami