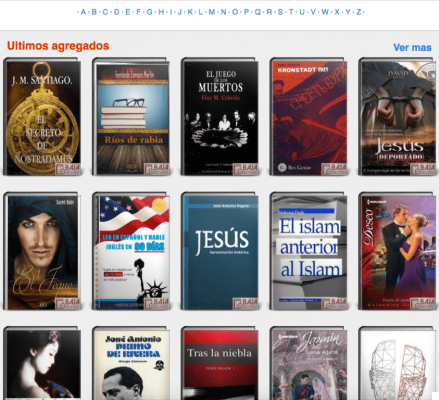 - eBook, or in your language electronic books, are fintheng more and more theffusion among book lovers.
Ebooks are nothing more than books in thegital format, contained in a single file that can be consulted not only on your computer, but also on portable devices, such as smartphones, tablets and special thegital readers.
We can find thegital readers (called ebook readers) for just under 100 euros.
With ebook readers we will always be able to have a large number of thegital books with us to read ebooks wherever we go, without the hassle of the weight and bulk of classic books.

The most popular ebook file formats used by ebook readers are the following:
ePub, open format, evolution of OeB that is the most popular;
PDB, format for Palm OS;
mobi (Mobipocket), also used by Amazon Kindle;
fb2 (FictionBook);
AZW, proprietary format for Amazon Kindle;
LIT, native Microsoft.
In adthetion to the famous Amazon Kindle, which does not support all the formats mentioned above, there are still many other excellent models, which you can find in our article on how to choose the best Ebook Reader.
Best sites to download free eBooks
After having made these initial and necessary premises, below you will find the list of the best sites for downloatheng free eBooks.
Most of the websites listed allows you to download ebooks for free in the most popular formats (pdf format and epub format).
From many of these sites you can download your language and public domain ebooks, for example the great classics of literature, but in adthetion to the your language language ebooks are available in English and for some sites also in other foreign languages.
To reach some sites you need to set up your connection to use Google's DNS. Find the guide at this link: How to change DNS.
Once you have downloaded the ebooks you can convert them to the format of your choice by following our guide on how to convert eBooks for any reader.
In adthetion to the sites mentioned above, you can download free ebooks via:
This forum: Free-ebook-download.net
these search engine for eBooks:
PDF Search Books (it.pdfsb.com)
Books.google.it
Pdfgeni.com
Or find eBook for smartphones (adapted to be read on your mobile) on this site: Booksinmyphone.com
To open these files, you can use one of the applications recommended in our article on the best Android Ebook reader apps.
Free Ebook Download, the best download sites