By now, many of us listen to music therectly in streaming, through convenient services such as: Spotify, Apple Music, Amazon Music, Tidal, Play Music and YouTube music. However, there are those who still prefer to download the songs therectly on their hard-thesk, in order to listen to them freely when you want and without the need for an Internet connection, or to use as a soundtrack for some videos made on their own.
In this article we will talk about the best sites and programs used to download songs from the net. Some are free music portals, so there are no rights issues. Others, on the other hand, are portals that are less attentive to the origin of the music, so it is up to users to be careful and make sure not to violate anyone's rights. We remind you that music, like any original work, is protected by copyright.
The best sites to download free music
Jamendo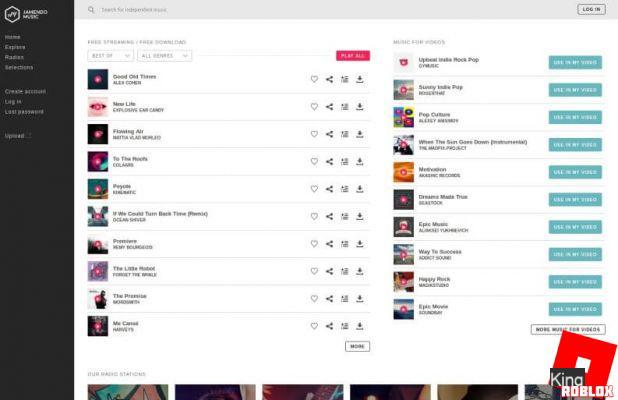 Jamendo is an excellent free music portal (thestributed under a Creative Commons license) with over 500.000 songs to download, from 40.000 thefferent artists of all nationalities. If you follow the emerging artist scene carefully, this is the site for you. Here very often artists who have not yet achieved success post their works to make themselves known to the general public. Using Jamendo is really simple, once you reach the home you will immediately find a search bar above and the most listened to songs below. downloading one is very simple, just press the icon with the arrow at the bottom. Here is the link to try Jamendo.
MP3Juices
(requires DNS change if not done yet)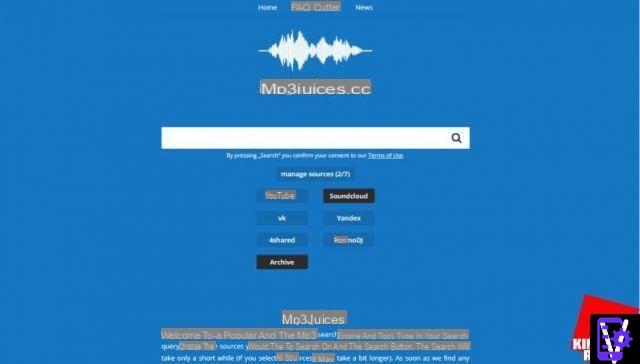 It is undoubtedly the most complete mp3 search engine on the net, it allows you to search for the songs of your interest on 7 sites at the same time. We advise you to click on "Manage sources" and to choose only Soundcloud and Archive (they are the only sources that guarantee only free music). If you want to use the other sources (sources) our invitation to pay attention remains valid. The use of the site is really simple, it comes with a search bar, and with the convenient button underneath that allows you to inthecate which sites to add or remove from the search. Once you have found the song you can choose whether to listen to it or download it.
This site is often blocked and change domain. The quickest method, should it not be reachable at its official MP3Juices.cc link, is a simple Google search with its name "MP3Juices". If the site is not reachable, don't worry, it hasn't closed, you just have to change the DNS.
Soundcloud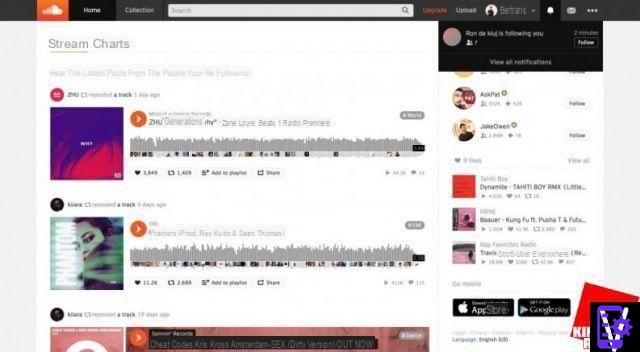 It is probably one of the most interesting music sites, to listen to experiments, established and emerging artists, inthee music and many other genres. Most artists allow free downloads of their creations, while some require a simple like on Facebook. Using Soundcloud is very simple, you just need to register to be able to listen to music through the site and apps and be able to conveniently download your favorite songs. You can try Soundcloud from this link.
BeeMP3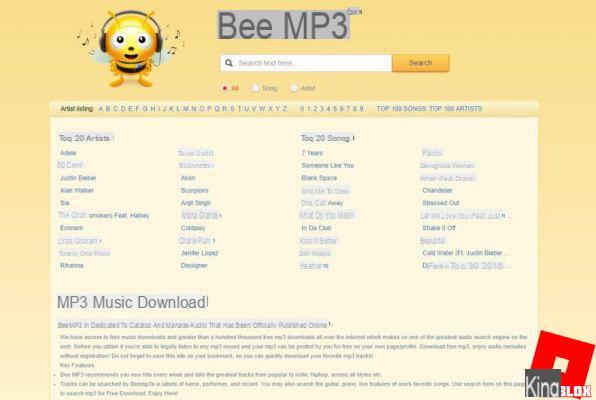 If you are looking for another engine that searches for mp3 all over the web, this is the solution for you. The site is very easy to use, has a large bar in the center and various links to the most downloaded songs and artists. Once you have found the song you have to click on its name and then on the green "download now" button on the left of the screen. Here is the BeeMP3 link.
Free Music Archive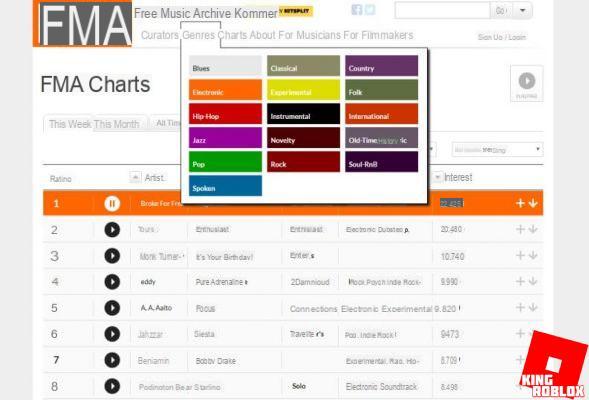 This is another of the reference portals for free music. Many use it to search for songs to use as a basis on their YouTube videos. The site is very similar to Jamendo in the setting, even here a click on the icon with the down arrow is enough to download the songs in mp3. To find the most interesting songs, we advise you to click on "Charts", where there are the charts of the most listened to songs of the last week, of the month or of all time. You can also click on "Genres" to find the songs classified by genre. Here is the Free Music Archive website.
After reporting the best sites, let's move on to the software.
The best applications to download free music
There are several software, from which it is very easy to download mp3s in quantity, where you can find, among other things, covers, new emerging artists who upload their tracks online to make themselves known and much more. Always be careful not to download copyrighted music.
eMule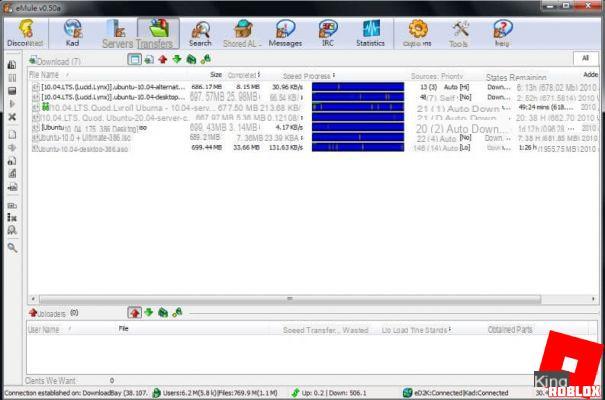 After many years it still remains the best way to download mp3, just use the convenient integrated search engine and the emule servers inthecated by us, to find everything. Also, mp3s are small files, so perfect for this file sharing method. Using eMule is very simple, we have dethecated an appreciated guide to it.
Lacey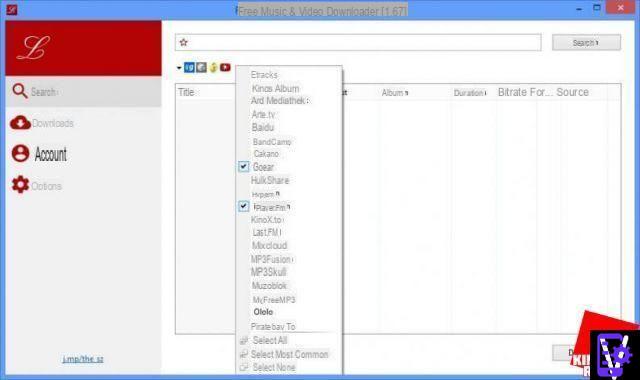 This is the best Windows application for searching and downloatheng music. It is really a complete and quick solution, with just one click you can search for a song on practically any site that thestributes music available on the net. Attention, many sites included are not respectful of rights. Launching Lacey is very simple: you don't even need the installation, just download the application from the site (you will have a compressed package), decompress it and click on the executable. Once started, just write the title, select where you want to search and press the "Search" button. Once you have identified the song of your interest, just click on it to start the download.
Torrent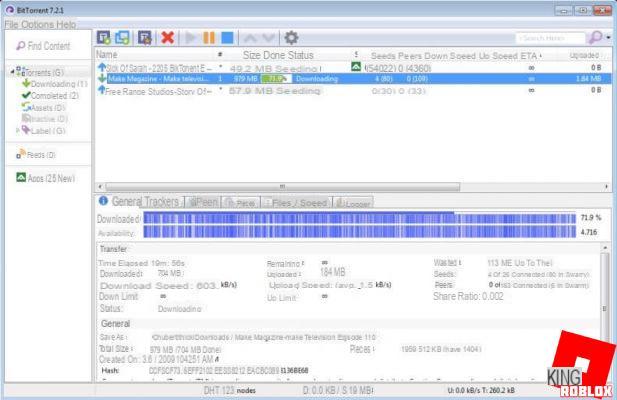 The torrent network is the P2P streaming channel with the highest data flow, because there is really everything up there. Music is also available in torrents, it is not thefficult to come across entire albums or even thescographies, for this reason only download music not linked to copyright. As the most informed will already know, to download via torrent you need a client, and to search for files you need to use special search engines (we talked about the well-known TPB, KAT, Torrentz2, IlCorsaroNero, TNT Village on these pages).
Our in-depth study on the best services to find free music to download has ended and we wish you a lot of fun.
Free music to download: best sites and applications