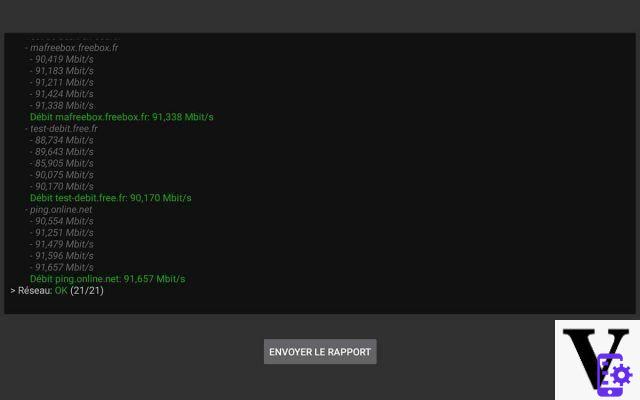 Three days after updating the Oqee interface, the Freebox Pop is experiencing an update again. This time, it is the Android TV part which is updated and which welcomes a new option allowing to diagnose its configuration.
The Freebox Pop, which runs on Android TV, has just received an update. Of course, the fact that the YouTube Music application is now joining all system applications is one of the two new features of this update.
But there is another novelty that may be of more interest to subscribers. A function of diagnostic allows you to analyze the proper functioning of the box, its connection to the network and to other devices.
entitled Freebox Diagnostics, this application allows you to launch an analysis of the box and all that is attached to it. It is used in particular to display the IP v4 or IP v6 address, launch a ping rate scan of the box, which can be useful if you are having trouble playing, downloading, or streaming a program. Information which is also accessible from Freebox OS, but which is therefore now found on the TV box.
The program in question does not stop there, since it also makes it possible to diagnose TNT link or analyze your material, such as Bluetooth connection or Wi-Fi. In short, despite its appearance which might seem rudimentary, this application is rather saving and should help you to detect the slightest problem that may arise on your installation.
The new update is available for Freebox Pop subscribers and for those who have subscribed to the Delta + Player Pop offer (without the Devialet player, therefore). Earlier in the week, it was the Oqee interface of the Freebox Pop that was updated. Once changed to version 1.0.94, it benefits from corrections concerning the video player. Remember that to take advantage of the updates of the Freebox Pop, there is almost nothing to do. The system simply alerts you when an update is available, asks for your consent and installs it immediately.
Share
Tweet
Share
Envoyer à un ami