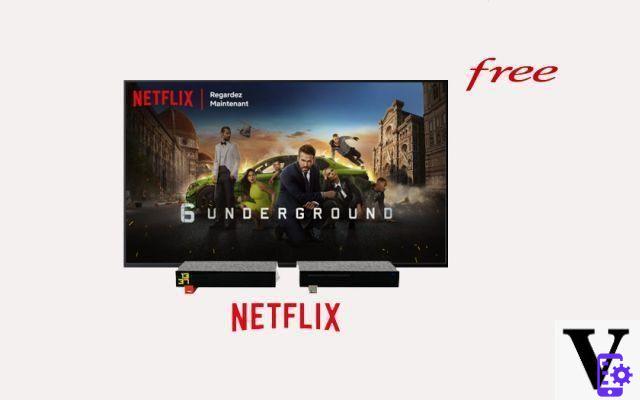 Were you waiting for Netflix on the Freebox Revolution? The moment has finally arrived. Free has just announced in a press release that the application is now accessible on the TV box. But contrary to Xavier Niel's promise a year ago, the service is not offered at a reduced price.
After the Freebox Mini 4K a few weeks ago, it's the turn of the Freebox Revolution to host Netflix. No more hassle to access the streaming service on your TV, the application is now available directly on the operator's TV box. Unlike the Freebox Delta and One whose package includes the Netflix Essential subscription at no additional cost, the operator does not offer a preferential rate and therefore does not respect its promise. The subscription is now accessible at full price.
It will therefore be necessary to pay € 7,99 per month for the basic Netflix plan, € 11,99 for the intermediate one and finally € 15,99 for the Premium plan which allows simultaneous access to the service on 4 screens while enjoying Ultra HD definition.
Freebox Revolution welcomes Netflix: how to access it?
You don't have much to do except restart your Freebox Revolution. An update is already available and should install automatically. Once done, all you have to do is go to the Freebox home page of your TV and select Netflix in the Video menu. Those who already have a subscription will be able to log in and immediately access the catalog.
If you do not yet have a Netflix account, you can still create one from the application interface on the TV box or directly on the Netflix site. It is also possible to choose a subscription or renew it via the Free subscriber area (Television section> Netflix). As a reminder, the subscription is non-binding and can be canceled at any time.