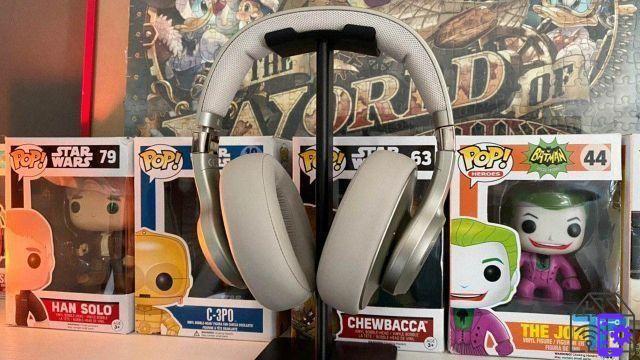 Fresh 'n Rebel Clam ANC DGTL recensione
Le Fresh 'n Rebel Clam ANC DGTL are the last wireless headphones with active noise cancellation of the Dutch company, born with the intention of offering an excellent product even to those who are not willing to spend staggering amounts to be able to eliminate external sounds.
Heirs of those Clam ANC presented at IFA in 2018, the new headphones bring with them a series of interesting innovations without giving up what made them successful two years ago: a youthful look and excellent ergonomics.
Comfort first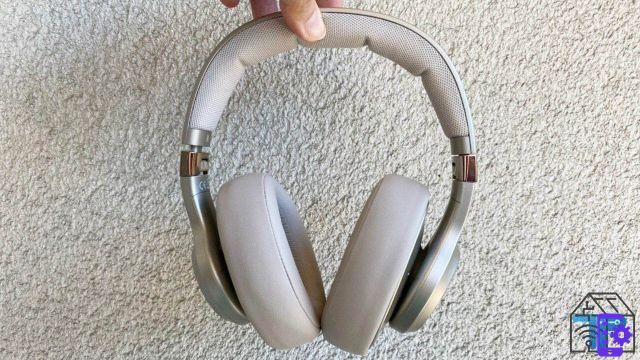 Plastic body, headband with metal core - adjustable to suit your needs - ed foam padding, covered in fabric, which offers excellent comfort even after several hours of use: these are the first features you will notice of the Fresh 'n Rebel Clam ANC DGTL.
Also promoted the pavilions, also in foam, covered in protein leather and tiltable to adapt to the shape of the head. Plus, you can rotate them 90 degrees to hang the headphones around your neck when you're not using them.
Overall you will then have a very comfortable and light product. With its 260 grams you will barely notice you are wearing them, even after several hours of use.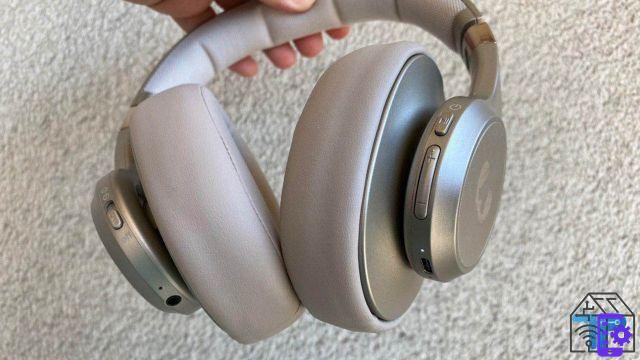 The position of the keys is rather easy. On the back of the right ear cup you have the power button, which also helps you start or pause playback; just below you will find the volume rocker and, immediately after, the USB-C connector for charging. On the left, however, we have a small switch, which allows you to activate noise cancellation and Ambient Sound, while the 3,5 mm jack is very useful when you run out of battery and therefore cannot use Bluetooth connectivity.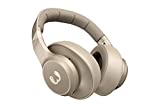 Fresh 'n Rebel Clam ANC DGTL Headphones |Cuffie sovraurali...
Active digital noise cancellation - clam digital anc headphones have a microphone inside and outside of ...
Ambient sound mode - the ambient sound mode of clam anc dgtl allows you to be attentive to your surroundings ...
Automatic pause - as soon as you remove the headphones, the music will stop; when you put them back, the music will continue from ...
158,40 EUR Buy on Amazon
Daily use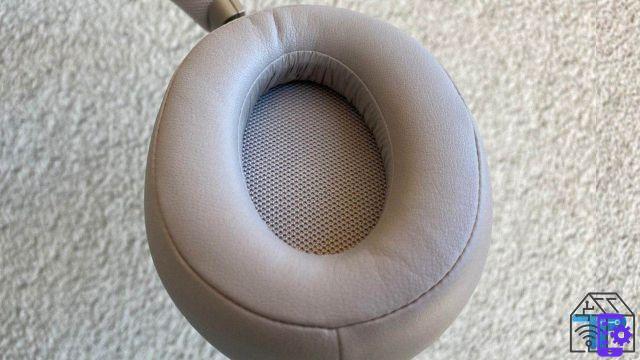 We've used Fresh 'n Rebel's wireless headphones with all kinds of devices and they've always performed excellently. As already repeated several times, the comfort is extreme, while the battery guarantees you about 20 hours of use without noise cancellation, hours that drop to about 15 with ANC active.
Pay attention to the switch on the right pavilion because it is independent from the actual ignition; this means that you will have to remember to set the small switch to Off, otherwise you will consume energy.
Speaking of ANC, a click of the switch is enough to activate it. Un small gesture that eliminates background noises and thus allows you to isolate yourself without hearing people talking, the train rattling on the tracks or the airplane engines entering the cabin. There is no typical hollow effect, which makes noise canceling really enjoyable to use.
There is also a second mode, which is activated by moving the switch to the second position. Is called Ambient Sound and uses the two microphones of the Clam ANC DGTL to do the opposite job: external noises are amplified to allow you to hear what is happening around you. You will especially appreciate it walking on the street or on board the means of transport. On the subway, for example, they will help you hear announcements about any delays or malfunctions.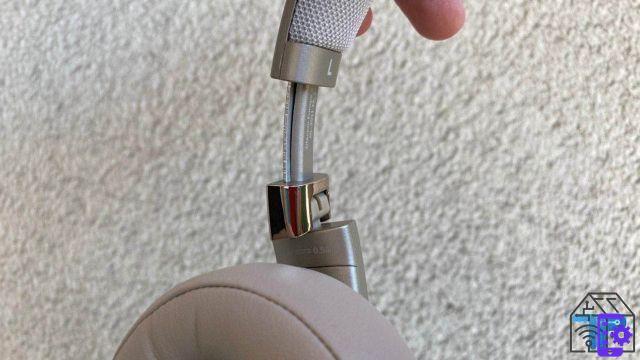 The sound experience is also being promoted. The sound is balanced, i bass are present but not intrusive and the yield is good with any type of content. Only at very high volume will you hear a slight distortion, justifiable considering the price range in which these headphones are positioned.
Finally, we point out the possibility of using them also for calls, with the power button that allows you to answer and end the phone call. You will have no difficulty chatting with your interlocutor who, in turn, will hear you fairly well.
Fresh 'n Rebel Clam ANC DGTL review: buy them or not?
Le Clam ANC DGTL are the right evolution of the Clam ANC: on the one hand comfort and build quality are maintained, on the other we have improved noise cancellation, more balanced audio and the USB-C connector for charging.
If you're looking for a pair of wireless noise canceling headphones but don't want to spend a fortune, they could really do your thing: with 179,99 € you take home a complete product, able to work in two modes - Bluetooth or via cable - and available in two different colors: the Silky Sand, which we tested, and the Steel Blue.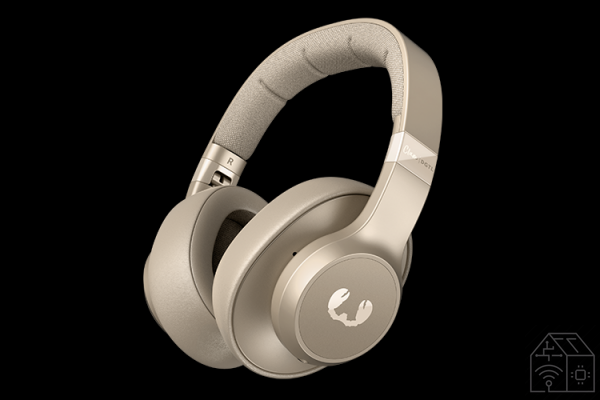 Fresh 'n Rebel Clam ANC DGTL
Pro
Young design and colors
Excellent comfort
Good audio quality
Good noise cancellation
USB-C connector
Cons
Autonomy can be improved
ANC independent of ignition