Free license
Garden of Words
Train your brain to find more and more new words by playing Garden of Words, a free mobile application for smartphones and tablets.
1.71.43.4.1900 06/12/2021
503 All specs
Play Store
320 613
App Store
23 632
Download Free version
Android
iOS iPhone / iPad
Description
Jardin des Mots invites you on a fun and educational journey in the land of words. This free mobile application for Android smartphones and tablets, iPhone and iPad will help you work on your vocabulary, your spelling, and even your conjugation.
The principle of the game is quite simple, find all the possible combinations of words with the letters which are proposed to you, so as to fill the crossword grid which is displayed. Very easy in appearance and for the first levels, things get more and more difficult as the levels go. Each completed grid earns you coins and rewards. After a few levels, you move on to the next chapter, which adds additional letters or additional difficulties. In terms of the mechanics of the game, there is nothing complicated, you just have to slide your finger from one letter to another. Please note, each letter can only be used once.
Every day, a "puzzle of the day" is offered to earn you extra points.
Playful and addicting, Jardin des Mots is also soothing since the game's decor is made up of flowers, natural patterns and the letters are displayed in an earthen pot. A bucolic and rural setting to make your brain work in all serenity.
No less than 77 levels and 700 puzzles are available.
And if you are stuck on a grid, the application offers you to randomly mix the letters, so as to make you "visualize" the missing word. If you really can't find the word, you can spend 20 coins to reveal a single letter of the solution. Coins can be earned by completing a grid. Additional bonus coins are also awarded for each word found that is not in the grid.
You can download and install the Garden of Words game on smartphones and tablets, Android, iPhone and iPad. The app features advertising videos as well as in-app purchases.
Specifications
Play Store
320 613
App Store
23 632
Version 1.71.43.4.1900 Last update December 6, 2021 License Free license Downloads 503 (last 30 days) Author IsCool Entertainment Operating systems Android, iOS iPhone / iPad Category Games
Screenshot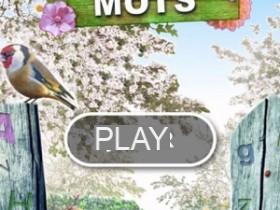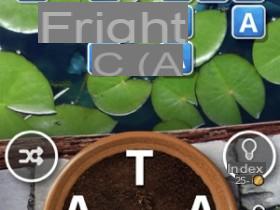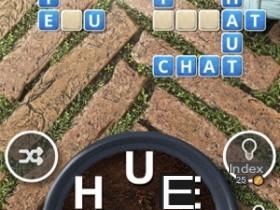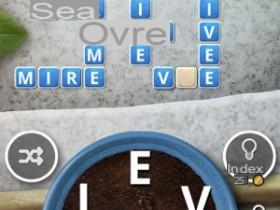 Similar software

SCRABBLE GO

CodyCross
Words Between Friends

Ruzzle
In the same category

Love Live! School Idol Festival All-Stars

BanG Dream! Girls Band Party!

Beat Hazard 2

Red Dead Redemption II

Synth Riders

Ingress Prime

Opticale

Mobbles, the mobile monsters!

PowerZ

Queen: Rock Tour - The Official Rhythm Game
Advertising
Top downloads
Zoom

Aptoide

Grand Theft Auto: San Andreas

WhatsApp

Minecraft - Pocket Edition

AllAntiCovid Verif (TAC Verif)

Facebook Messenger

Windows 10 Media Creation Tool

Google Meet

Garena Free Fire
Special offers
Windows 10 Pro

9,99€ instead of € 259,00

Windows 11 Professional

9,99€ instead of € 129,00

Windows 11 Setup Wizard

9,99€ instead of € 129,00

Word

14,99€ instead of € 149,00

Power point

14,99€ instead of € 149,00
All special offers
New arrivals
Rogue land

Suspects: Mystery Mansion

PhotoRoom Studio Photo

Matchington Mansion

Heroics: Epic Fantasy Legend of Archero Adventures