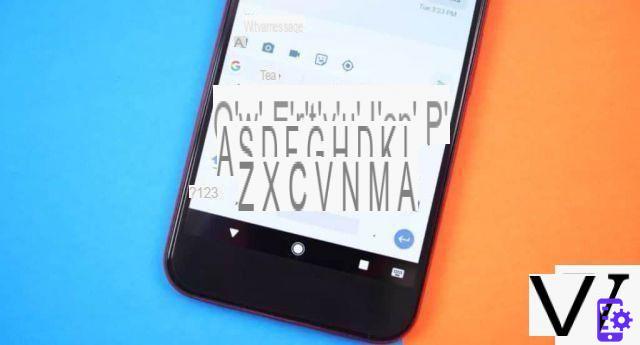 Gboard Go is a new virtual keyboard offered by Google. The latter is lighter than the original version, but not everyone will be able to install it since it requires Android 8.1 Oreo, not to mention that the application is not yet available on the Play Store. For the lucky few who have the latest major version, there is a way to install Gboard Go, we explain how to do it.
Google offers more and more light versions of its applications, for example we were able to discover it with YouTube Go which has a particularity, that of being able to watch videos offline by downloading them. The firm is also focusing on the essential by ignoring certain options on this application. The philosophy is the same concerning its virtual keyboard, the search giant goes straight to the point and this allows to gain in performance on less powerful devices.
Gboard Go: Google is deploying a lighter version of its virtual keyboard, here's how to install it
Gboard Go skips GIFs or the integrated search engine. The good news, as AndroidPolice relates, is that the app consumes much less resources since it is a question of 40 MB of RAM against 70 for the original version. An argument that will certainly appeal to users of less powerful smartphones. There are some major constraints such as having to have Android 8.1 Oreo on your device, few people are currently entitled to it if we look at the latest Android distribution.
You have to go through the installation of an APK to be able to use this virtual keyboard by downloading it through APK Mirror. For the moment, it is not available on the Play Store, the keyboard is deployed only to users of smartphones with little power. The main smartphones with access to Oreo 8.1 are the Nexus and the Pixel. Hopefully Google deploys a version for terminals under Nougat and Marshmallow.
Share
Tweet
Share
Envoyer à un ami