Google Duo, Google's personal video calling service, will now work on Android tablet without the need to associate a telephone number, thus using only theemail address. This update, reported by the Android Headlines website, is part of a more general and progressive departure of the service from the association of a unique telephone number.
Google Duo for Android tablets now does not ask for the number
The update, which follows what was seen for the version website di Google Duo, unfortunately it does not also apply to smartphone. However, it applies to Chromebook and all devices equipped with the operating system Chrome OS. It is also likely that devices such as Google Home e Nest Home, although it is not yet certain.
READ ALSO: Google duo improves the quality of video calls
The update should be available soon for all users with the latest version of the application. To signal the possibility of using only the email should be one notification, visible directly from within the app.
OfferBestseller No. 1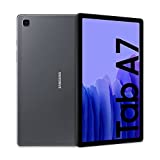 Samsung Galaxy Tab A7 Tablet, Display 10.4" TFT, 32GB...
Galaxy Tab A7 boasts a slim and modern profile design. The metal shell adds a sophisticated style and the ...
Galaxy Tab A7 is equipped with a large immersive 10.4 "display which together with a balanced and symmetrical design ensures ...
Thanks to the 8 MP main camera you can capture and share what matters. The front camera from ...
239,90 EUR −27% 175,90 EUR Buy at Amazon Bestseller No. 2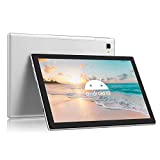 Blackview Tab8 Tablet 4G LTE + WIFI con 10.1'' FHD, Android...
? 【The latest Android 10 system】 The GMS certified Blackview Tablet PC features the latest version of ...
? 【4GB of RAM + 64GB of ROM】 The octa-core processor has a maximum frequency of 1,6 GHz for performance ...
? 【13MP dual cameras + 10,1 inch FHD display】 A smart camera plays photos, selfies and ...
159,99 EUR Buy on Amazon Tagschrome os Google Duo Android tablet Google Duo now works on Android tablets even without a phone number