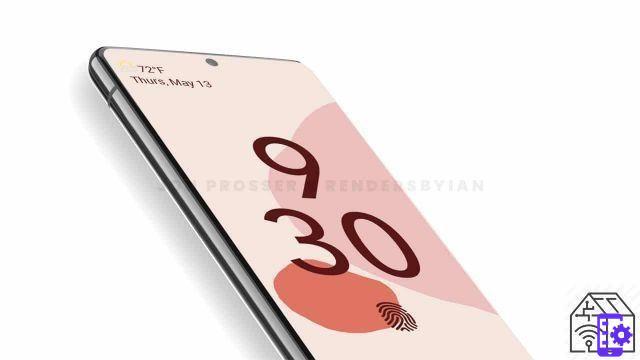 google pixel 6 and 6 pro
Il Pixel 6 is increasingly the protagonist of some leaks and the most recent leak is a video previewing the next smartphone from Google. The video is from TechDroider and shows the phone in use and some still images.
Google Pixel 6 Pro, a video showing it in anteprima
The design of the Pixel 6 Pro shown in this leak seems to be the same as the previous rumors and shared in the last period. In the back there is a large raised section that houses two cameras on the Google Pixel 6 and a third sensor for the Pro model.
The live shots of the smartphone, in the video in question, are quite short and you don't see the screen as well as it would in a post launch review. A very interesting detail is the front camera: appears to be a bit smaller than the renders leaked in May. In addition, the packaging is also shown in the video preview thumbnail, as you can see above.
The video also includes the technical specifications of the Google Pixel 6 and Pixel 6 Pro, which correspond to the specifications released in the previous days. The base model will have a 6,4 "AMOLED display, 128 / 256GB of internal space and 8GB of RAM, two rear cameras (50MP + 12MP) and one 8MP front. The Pro model, on the other hand, will have a display Plastic OLED da 6,71", internal storage options up to 512GB, 12GB RAM, three rear cameras (50MP + 48MP + 12MP) and a 12MP front camera. Both smartphones will use Google's proprietary processors.
If all goes as planned, Google will likely announce and release these new phones during the autumn. And judging by all the leaks, including this most recent one which appears to be a test device, Google may be well on its way to announce and then release the device within the suspected time frame.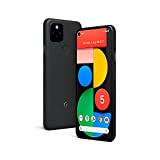 Google Pixel 5 5G (2020) GTT9Q 128GB Factory Unlocked...
6.0" Inch, OLED Capacitive Touchscreen, 16M Colors, 1080 X 2340 Pixels, Corning Gorilla Glass 6
2G : GSM 850 / 900 / 1800 / 1900 and/or 3G : UMTS/HSPA+/HSDPA 800(B6) / 800(B19) / 850(B5) / 900(B8) / 1700|2100(B4) /...
128GB Storage, 8GB RAM
Acquista su Amazon Source AndroidHeadlines