Xbox Series x Preorder: Here's where you can pre-order Xbox Series X and Series S online.
From tomorrow, 22 September 2020, you can preorder the next Microsoft consoles, the long-awaited ones Xbox Series X and Series S. From 9 tomorrow morning it is possible to start the reservation, so we decided to bring here a list of online stores where you can find the console.
Where to book the new Microsoft consoles?
At the moment there are many physical stores where you can book the new consoles announced by Microsoft. In addition to Amazon and at the Microsoft online store you can preorder Xbox Series X and Series S from large electronics chains such as Euronics or from specialized shops in the sale of video games such as GameStop. Below we leave you the links to order the consoles online as early as tomorrow, although over time the number of chains and stores may expand.
Microsoft Store
Amazon
GameStop
gamelife
Euronics
Mediaworld
Unieuro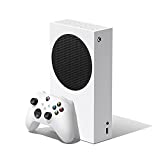 Xbox series s
Here comes the new Xbox Series S, the smallest and most elegant Xbox console ever. Experience the speed and performance ...
Go digital and play disc-free with the smallest Xbox console ever
Package Includes: Xbox Series S Console, Xbox Wireless Controller, High Speed ​​HDMI Cable, ...
320,64 EUR Buy on Amazon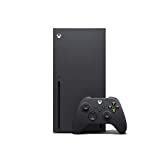 Buy on Amazon
These are only the stores that have confirmed pre-order availability, the list could grow. Prices are of 499,99 € for Xbox Series X, which is much more powerful than current console generations, reaching 12 Teraflops of graphics power. Series X allows you to play in native 4K and up to 8K resolution.
Series S also allows you to play next-generation games, with reduced graphics power and in an all-digital version. No disc and resolution up to 1440p in 60 FPS, with performance up to three times higher than the current generation. With I / O and CPU performance similar to Series X but a lower rendering, it comes to 299,99 euro.
Accessories also available
Starting November 10, you can also get your hands on the new ones controller Xbox exclusive. They come for breakfast Carbon Black, Robot White e Shock Blue a 59,99 euro. The new is also coming Xbox Kit Play and Charge, rechargeable battery that powers the hardware while playing, after the game or in standby. Charging everything in 4 hours, it costs 22,99 euro.
At the moment we cannot know how many consoles are available at launch. There is therefore a risk that the sites will run out of stocks of the Xbox Series X and Series S, preventing you from pre-ordering if the consoles were sold out. With the list above you can switch stores quickly, ensuring the next generation Microsoft consoles already at launch on 10 November 2020. We wish you a fruitful shopping.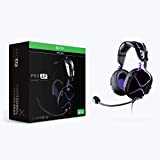 Victrix Pro AF Wireless Headphones for Xbox - X | S Series
Mechanical cooling levers (patent pending) that release the accumulated heat and humidity ...
Detachable microphone boom with military technology for clear voice communications, without annoying noises ...
Cushions in eco-leather enriched with protein with memory foam that guarantee sound insulation from the environment ...
179,99 EUR Buy at Amazon TagsMicrosoft xbox series s Xbox Series X Here's where to book the Xbox Series X and Series S