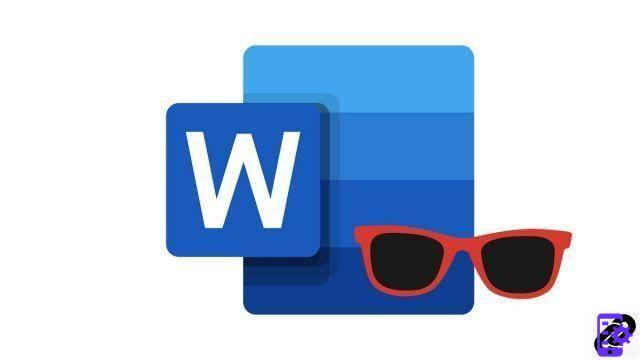 Dark mode is the new system skin available to MacOS users since version 10.14 Mojave. This energy-efficient theme does not only apply to Apple applications: Word is also concerned, provided you use it as an Office 365 subscriber.

This tutorial helps you make sure dark mode is enabled on your version of Microsoft Word. The trick concerns the Office 365 subscribers on Mac. As a prerequisite, your computer must have been updated to at least macOS 10.14 Mojave.


Enable Dark Mode in Word
Enable dark mode of macOS by following the steps of this tutorial (menu System Preferences > General > Appearance Mode > Dark).



If Dark Mode hasn't already applied to Word, click the menu Word > Preferences.


Select the menu General.


Disable the option labeled Disable Dark Mode.
If you're using Word on Windows, Microsoft Office themes give you a look similar to Dark Mode. The black theme can be activated easily via the
Options menu > General
then clicking on the drop-down menu
Office theme
.
To download :
Microsoft Word for Windows 10 | Microsoft Word for MacOS
Find other tutorials on Word:
How to deactivate a hyperlink in Word?
How to show or hide non-printable characters in Word?
How to write in a picture in Word?
How to write curved text in Word?
The 15 best keyboard shortcuts for Word