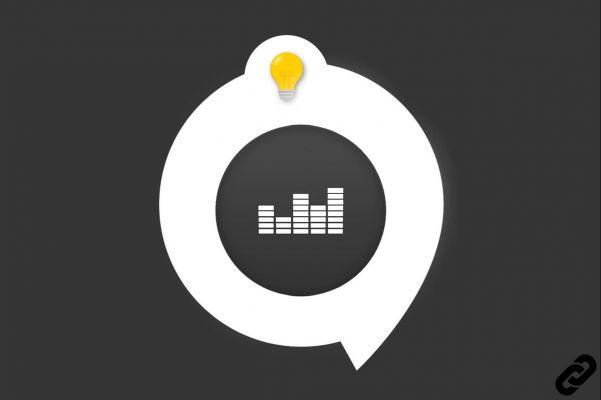 With the Deezer Family account, you can add up to 5 profiles or accounts to your subscription, in addition to the main profile. Everyone can create their own playlists, their own favorites…. All profiles are independent and can listen to music at the same time. Learn how to manage your Deezer Family account and especially how to add a profile or integrate an existing account.
The members of your family subscription can be stand-alone accounts, each with their own login credentials, or profiles that all have the same credentials.







How to add a profile to your Deezer account
Family from the administrator account?
1. From the application's home page, go to the settings by clicking on the cogwheel at the top right, then choose "Family members".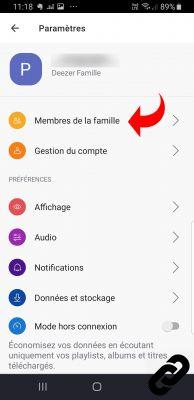 2. This is where the list of your family members can be found. Select "Add Member" and choose "Create Profile".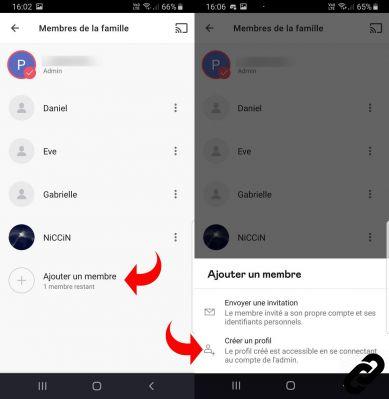 3. Fill in the nickname, identity and age of the person who will use this profile. This is also where you can determine that this profile is intended for a child under 12, by activating "Deezer Kids". In this case, the musical selection offered to this profile will be adapted to their age and will of course not include any explicit content.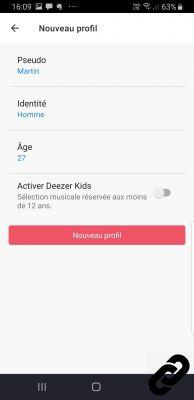 Please note that the "Deezer Kids" mode is not available on a profile that has already been created, but you do have the option of activating the "Hide explicit content" option afterwards.
How to add an external account to your Deezer Family subscription?
1. As to add a profile, go to the settings
of the application, then in "Family members" and "Add a
member". But this time, select "Send invitation".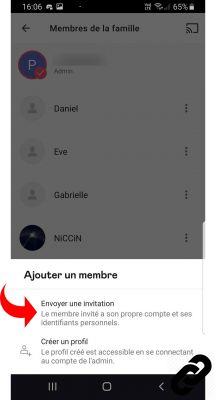 2. The invitation link can be sent on WhatsApp, Messenger, Tweeter, by SMS or via the usual sharing channels by clicking on "See more options". It can also be simply copied to the clipboard.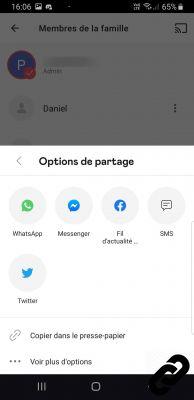 When a member of your family already had a Deezer account, they will continue to use their usual credentials to log into the application.
How do I join an existing Deezer Family account?
Already have a Deezer, Free, Premium, Hi-Fi or Student account? You can join an existing family account. In this case, you will use your usual login credentials.
1. Click on the invite link sent to you by the Family account holder.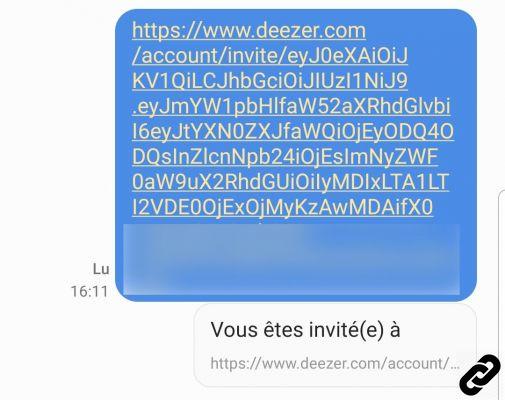 2. You can then accept the invitation and log in with your usual credentials.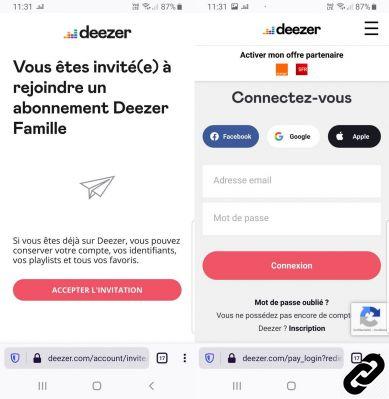 How do you remove a family member from your Deezer account?
1. To delete a profile, go to "Family members" and click on the 3 dots to the right of the profile name.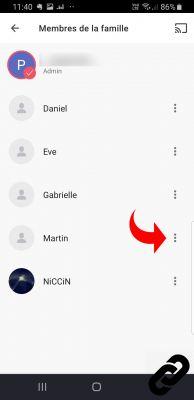 2. In the new menu that appears, select "Delete this profile" then confirm your choice.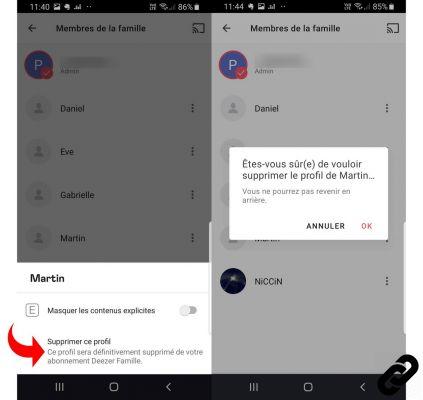 You are now ready to take full advantage of your Deezer Family account: you can add profiles so that they listen to their own music simultaneously, create their own independent playlists, save their personal favourites, etc.
> Find all our tutorial series on Deezer
> How to manage your Deezer account?
> How to use Deezer?
> How to listen to Deezer on other devices?