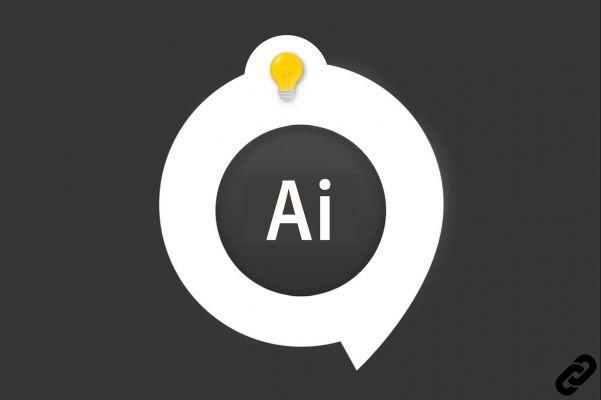 Illustrator TÉLECHARGER ILLUSTRATOR
You have a document open and you want to know its dimensions or simply be able to modify its size both in width and in height? Let's see how.
How do I change the size of my document in Illustrator?
1. Open the document on which you want to make the changes (File > Open) or stay on the one you are already working with.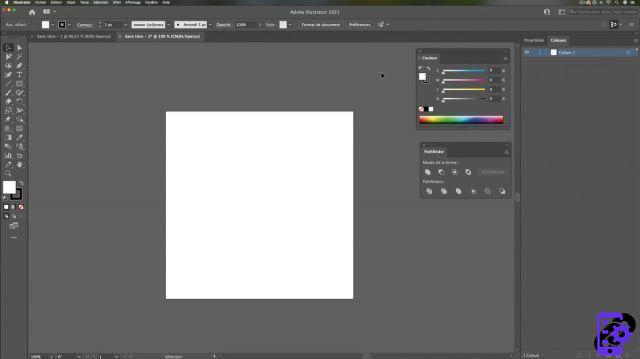 New document
2. To change the dimensions of the document, we have 3 possible methods (for the same result).
1 method:
File > Document Format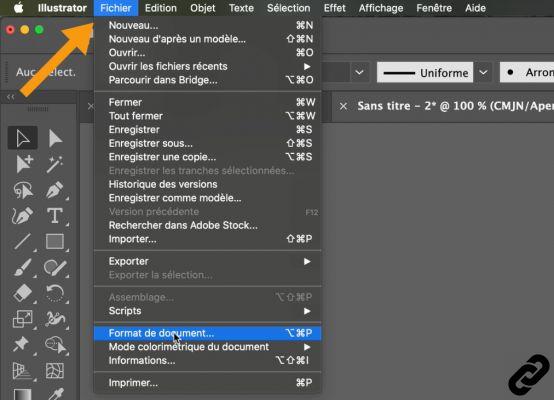 method 1
3. Method 2:
Click on [Document format], a new dialog window opens and click on [Edit Artboards]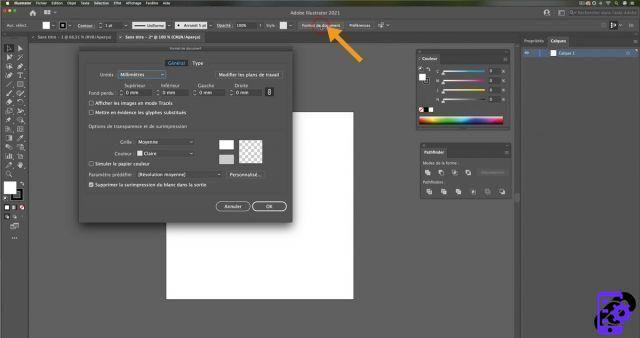 method 2
4. Method 3:
Go to the toolbar and click on the symbol as shown in the picture below.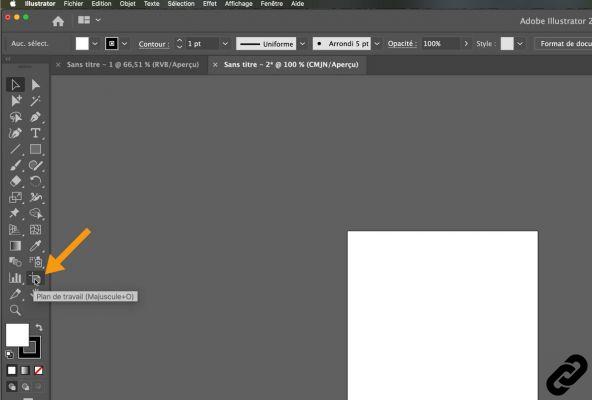 toolbar
5. After choosing one of the 3 methods a dotted blue box [1] appears around your document.
With square handles (located in the corners) click, hold the mouse and move to vary the dimensions
In the properties bar [2], modify the width and/or height values ​​to adjust your document as you wish.
Tip: To keep the WxH proportions activate or deactivate the symbol by [3]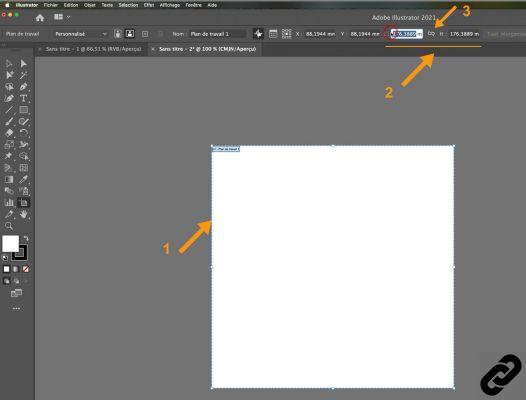 dotted blue box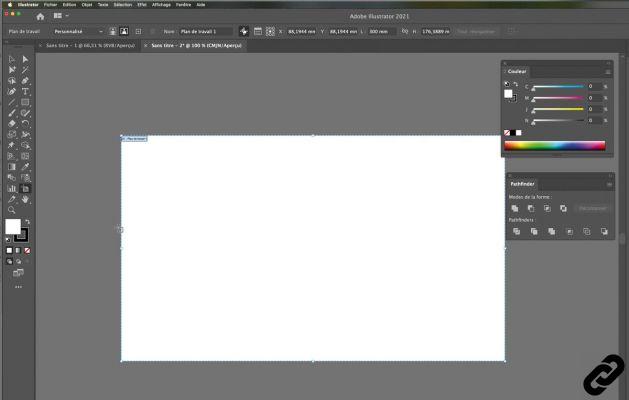 Enlarged document
6. Select any tool to validate your changes and the blue box will disappear.
This method allows you to better adjust your documents and vary them according to your needs.
You can also do the same if you have multiple artboards on your document.
ILLUSTRATOR you are passionate about and you want Learn More ?
Come and discover the complete Illustrator Initiation training.
More than 10 hours of videos, creations and practice.
-20% for all Expertsconnecting readers.
DISCOVER THE TRAINING IN DETAIL