Signal is THE messenger that puts privacy first. It makes a point of protecting your data with end-to-end encryption. Even if it wanted to, the app couldn't access your trades let alone use them.
Find out how to verify for yourself that exchanges with a particular contact benefit from secure encryption.
Check a contact's security number on Signal
1. Open Signal on your mobile device and then tap the profile picture of the contact whose encryption security you want to verify.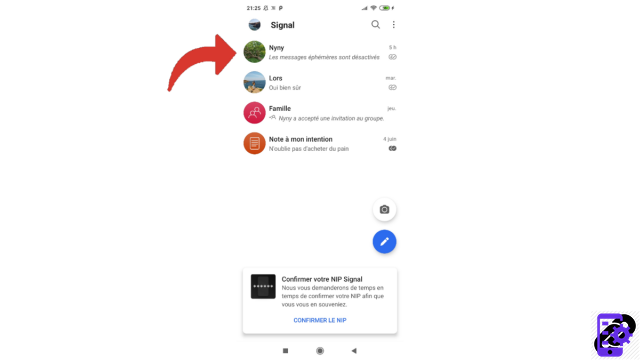 2. On the small window that opens at the bottom of the page, tap "Show security number".
3. A code appears but also a list of numbers. You can compare these numbers with those on your friend's app. You can also press the code and scan your contact's code to confirm their identity, and at the same time, confirm yours, with them. Once you have seen that everything is in order, press "Confirmed"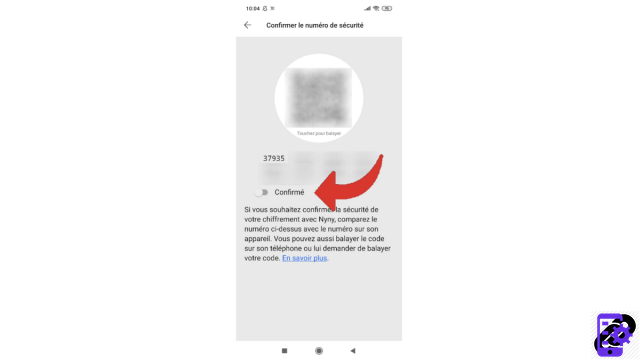 You are now certain of the security of the encryption that you share with this contact. All you have to do is communicate freely and without fear!
Find other tutorials to help you manage and secure your Signal account:
Our complete Signal file: tips, advice and tutorials.
How to create an account on Signal?
How to change your profile picture on Signal?
How do I add an introductory message to my Signal profile?
How to use Signal on a computer?
How do I turn off PIN reminders on Signal?
How to change your PIN on Signal?
How do I deactivate the PIN code on Signal?
How do I activate and deactivate the Signal subscription block?
How to delete your Signal account?