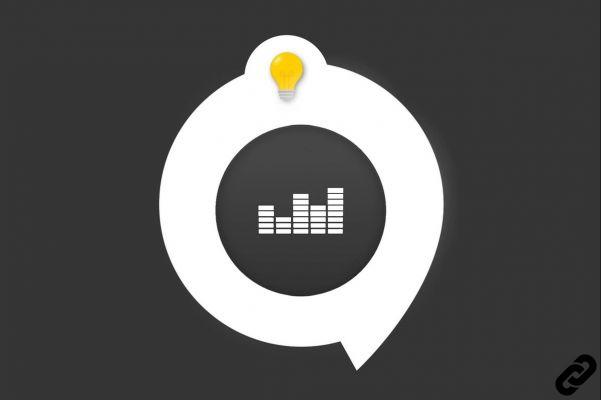 You have just downloaded Deezer for Android, you are now
ready to create and manage your account. All new users go through a free Deezer account, from which it is very easy to switch to one of the other offers.
How do I create a free Deezer account?
1. When launching the application, you have the choice between registering and identifying yourself. You can connect from your Facebook account or your Google account, but also create a new
account by entering your email address, entering a password (secure: at least 8 characters, including 1 uppercase, 1 lowercase, 1 special character and 1 number) then indicating your username, age and identity.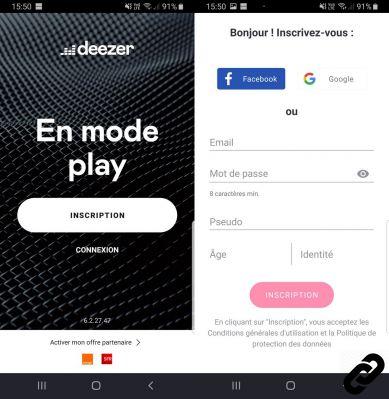 2. You are then prompted to read and accept the terms of data use. You can configure this information in detail by clicking on "Preferences".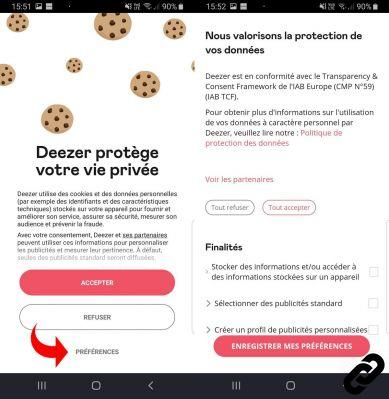 3. Once these few settings have been made, Deezer first asks you to choose at least 3 favorite artists. Then…it's over! Your free account is created and you can start using Deezer.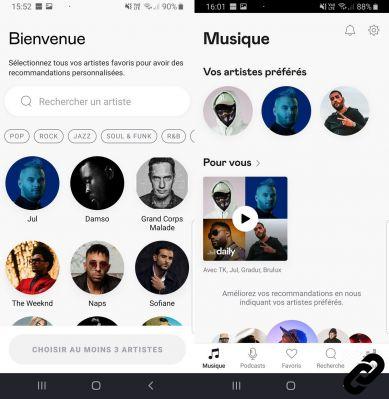 You can use your app to search for songs or artists, create playlists or listen to recommendations that match your tastes. You can also use Deezer on your computer, all your preferences are automatically synchronized with your account, regardless of the device.
> Find all our tutorial series on Deezer
> How to manage your Deezer account?
> How to use Deezer?
> How to listen to Deezer on other devices?