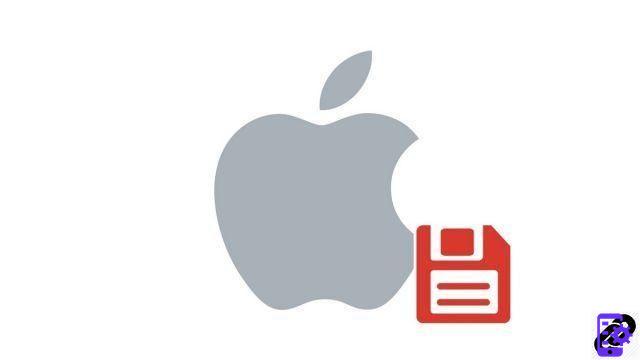 Mac OS has its own recovery utility in case of problems: Time Machine. This software allows you to save all your files and recover them if they have been lost or damaged, but also after an operating system reset.

Once configured, Time Machine performs automatic backups to an external hard drive connected via USB, Thunderbolt or FireWire. If you don't want to dedicate an external hard drive to it, you can also use an AirPort Time Capsule, a shared Mac as a backup destination, or a NAS network-attached storage device.


How to Create a Mac OS Restore Point with Time Machine
Open them System Preferences.



Click on time Machine.


Press Choose a backup disk.


A list of possible backup destinations is displayed. Select the one of your choice by clicking on it.


Click on Encrypt backups if you want to guarantee the confidentiality of your data. Warning: this option will result in the formatting of the destination disk.


Then click Use the disc.


If the disk is not in a format compatible with Time Machine, the utility requests its formatting. This erases all data on the destination disk. When you are ready, click Clear.
Time Machine is now configured; it performs its backup points at regular intervals, as soon as the external disk is connected. In the options, you can exclude certain files or folders from the Time Machine backup to make it lighter.
Find other tutorials on Mac:
How to install Windows on a Mac with Boot Camp?
How to install Mac OS from a USB stick?
How do I force software to quit on Mac?
How to reset Mac OS?
How to update your Mac?