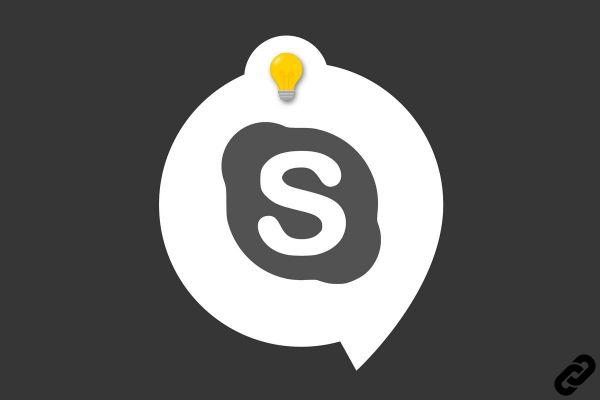 Now that you have downloaded skype on your computer or smartphone/tablet, it's time to create an account. Don't panic, there is nothing more difficult to do than for any other service.
And that's especially true if you already have a Microsoft account, since you can use it directly to sign into Skype if you want.
How do I create a Skype account?
1. Launch Skype on your computer or mobile device, the first screen should look something like below. If you wish to use a possible Microsoft account, simply select it and enter the password. Otherwise, click on "Use another account".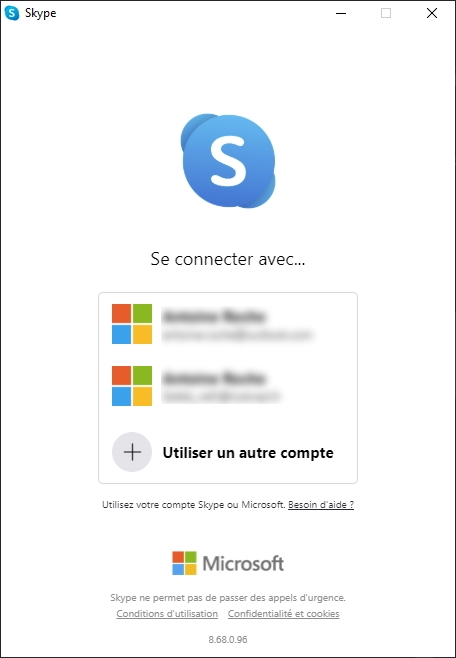 2. If you already have another account, enter your email address, associated phone number or Skype name. Otherwise, click below on "Create one!" ".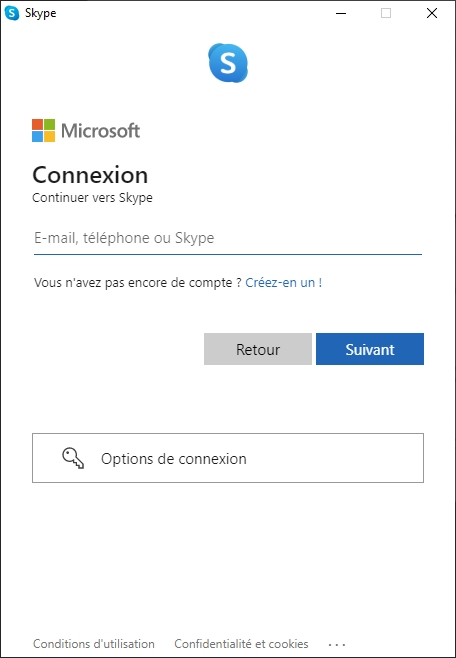 3. Enter either a phone number or an email address.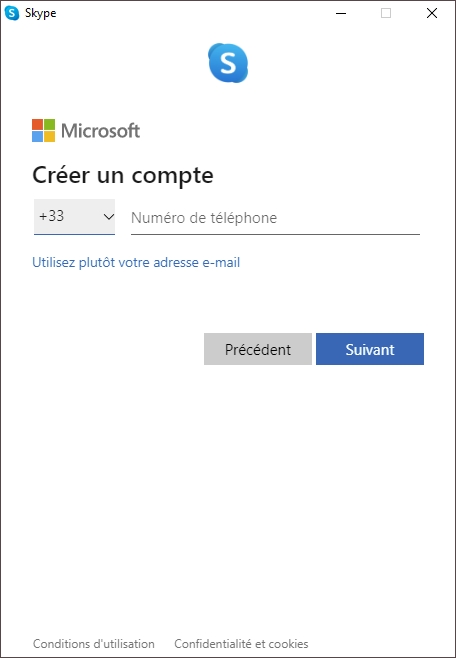 4. Create a password.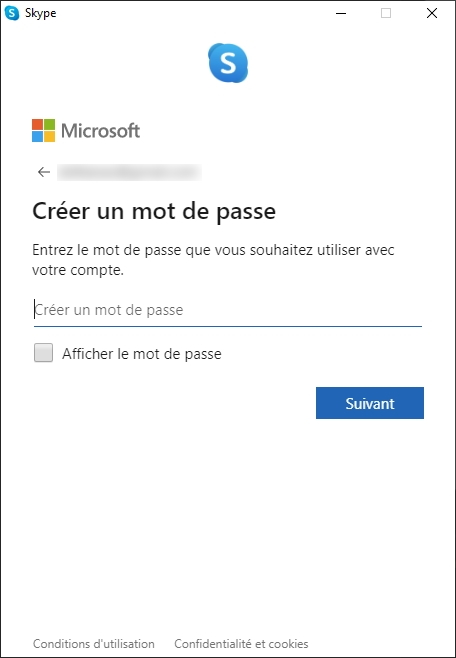 5. Enter a first and last name.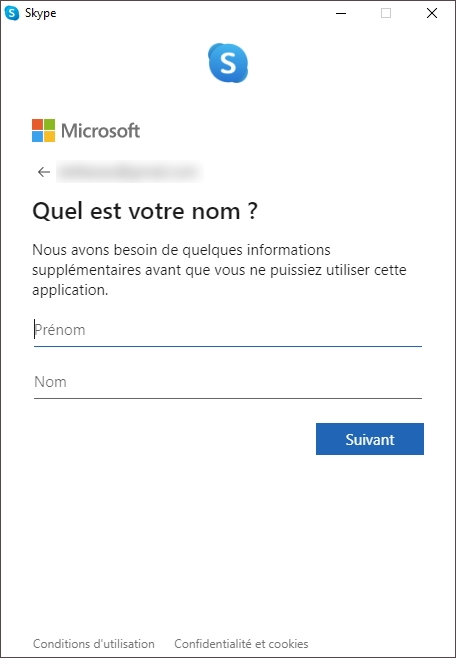 6. Fill in a country/region and a date of birth.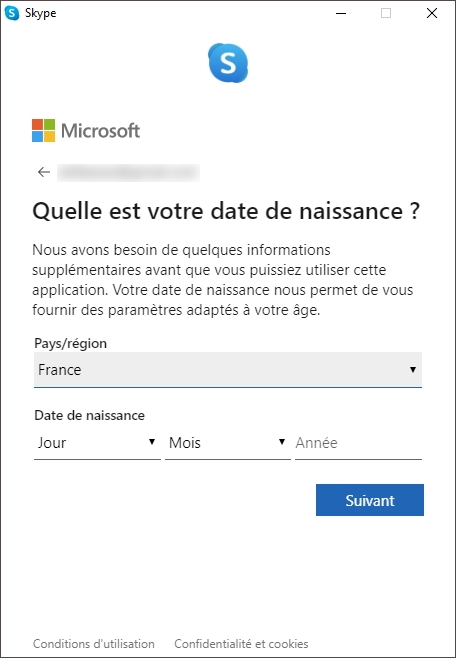 7. Confirm your email address by entering the 4-digit security code that has just been sent to your mailbox and click on "Next" at the bottom.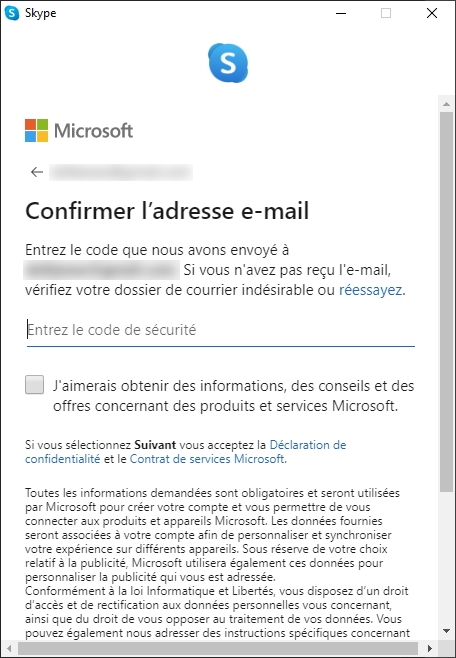 8. All that remains is to solve a small puzzle to prove to Skype that you are not a robot and voila, you are connected with your new account which only remains to be configured.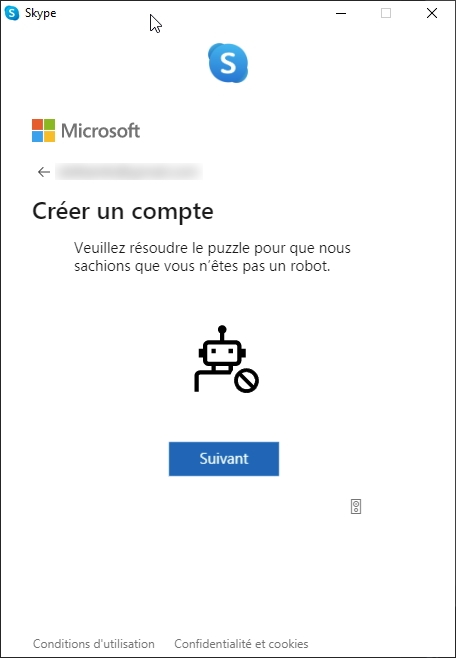 Find other tutorials to manage and secure your Skype account:
All Skype tutorials
How to add a contact on Skype?
How do I delete a Skype account?
How do I change my profile details on Skype?
How to change my password on Skype?
How to change my profile picture on Skype?
How do I create a Skype account?
How to change your email address on Skype?