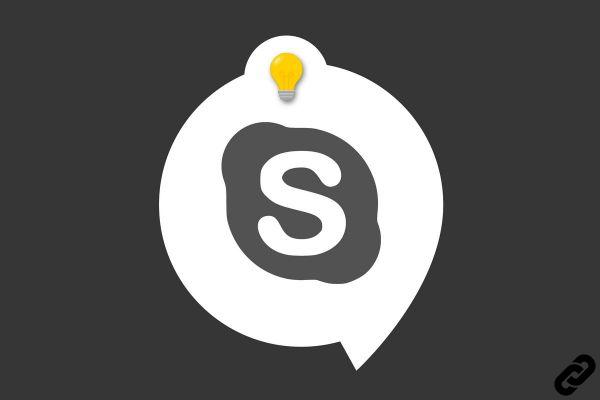 For many months, Skype offers a feature to easily and quickly create meetings. The main interest of this format compared to classic calls: it is possible to invite users who do not even have the software installed or a Microsoft account.
A simple sending of link is enough!
How do I create or join an instant meeting on Skype?
1. To create an instant meeting on Skype, quite logically start by clicking on the dedicated button in the middle of the interface, and click on "Organize a meeting" in the contextual menu that appears.
Note that to join a meeting, this menu also offers the entry "Join a meeting", where you can fill in the link or code that will have been sent to you beforehand.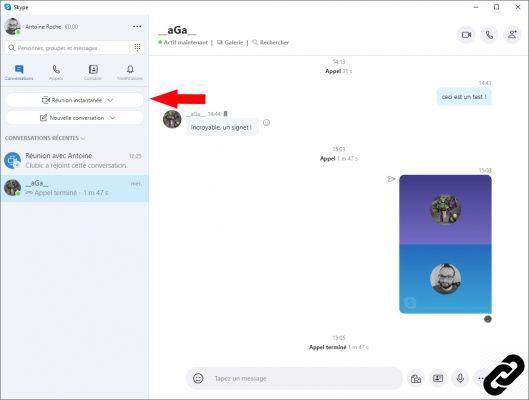 2. This screen is then displayed. All you have to do is fill in the subject of the meeting or not, activate or not your microphone and your webcam, then invite members.
Several solutions are available for this: you can directly share a link by copying it, directly invite your Skype contacts via the aptly named "Skype Contacts" button, or even share the invitation by email or Facebook by clicking on the "Share" button. invitation".
Once finished, you have the choice between starting the meeting directly with the button of the same name (and thus activating microphone and webcam), or simply displaying the conversation with the other.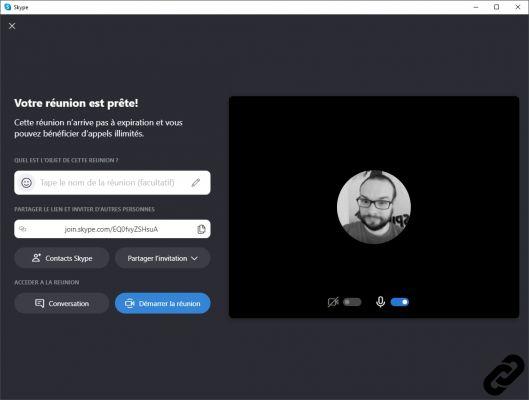 3. If you're on the guest side and don't have Skype installed, this is what the invite link looks like when opened in your browser.
You can choose to connect with your account or create one, or directly connect as a guest.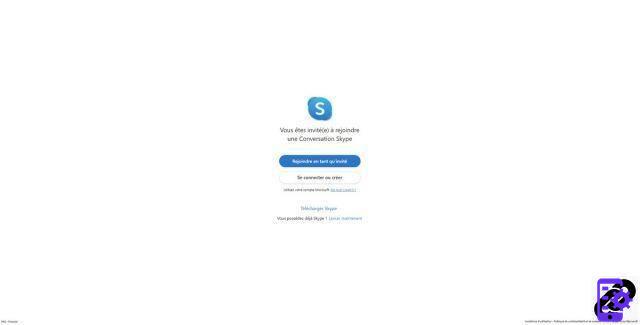 4. If you are logging in as a guest, all you have to do is enter a name and click "Join".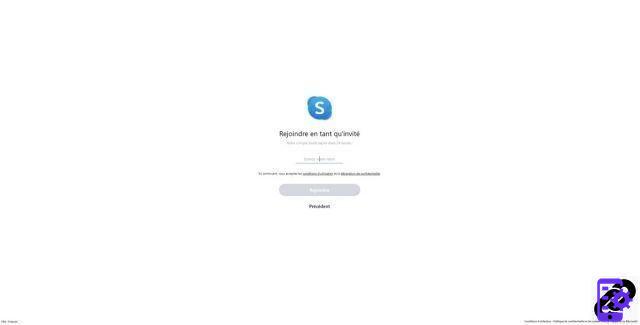 5. After authorizing (or not) the browser to access notifications and the microphone/webcam, an optional window then opens to optionally share the meeting and activate or not microphone and webcam. Clicking on the cross at the top left or on the "Conversation" button then displays... the conversation, if you do not want to join the meeting immediately.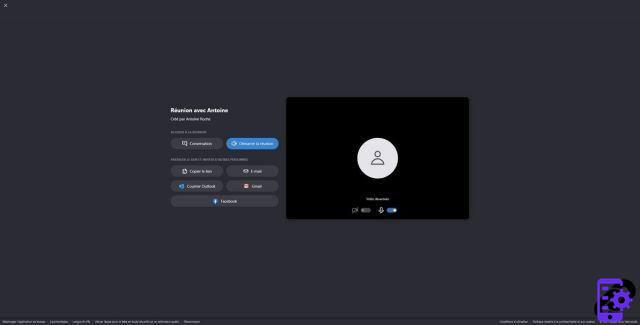 Find more tutorials on how to properly manage Skype meetings:
All Skype tutorials
How do I create or join an instant meeting on Skype?
How do I send feedback in a Skype audio / video conversation?
How to turn off incoming video during a Skype conversation?
How do I activate subtitles during a Skype conversation?
How to record a voicemail message in a Skype conversation?
How do I create a link to invite to join a group on Skype?
How do I find all the files, links and words shared in a Skype conversation?
How do I schedule a call with a contact or a group on Skype?