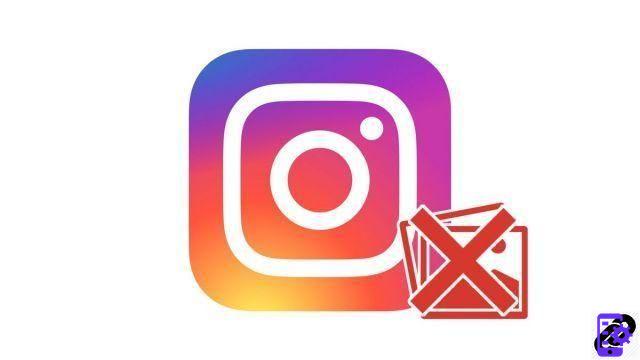 Whether you have been active on the social network for many years or simply addicted to Instagram for a few weeks or even days, there will inevitably come a time when you want to delete one of your photos.

Don't worry, it's child's play and we'll prove it to you with this tutorial dedicated to teaching you how to manage content and posts on Instagram, which explains how to delete a photo in 5 small steps.


How do I delete a post on Instagram?
Open your application Instagram and press your profile icon all the way down to the right.



Select photo that you want to delete.


Press the three vertical points in the top right corner of said photo to expand the Menu.


In the dialog box that appears, simply click Remove.


Confirm your choice by pressing Remove.
Be careful, if you follow this manipulation, your photo will be permanently deleted from the social network and you will not be able to recover it. So be sure to save it to your phone before performing this procedure. And if you want to keep it online without it appearing on your profile or in your Instagram followers' feed, archive it.
In this way, you keep your precious snapshot, as well as all related interactions, without it being visible to other members of the social network.
Find other tutorials to help you manage content and your publications on Instagram:
How to turn off autoplay videos on Instagram?
How to create a live video on Instagram?
How to add music to an Instagram story?
How to download all the photos and videos from his Instagram account?
How to do a story poll on Instagram?
How to upload a video to Instagram?
How to upload a photo to Instagram?
How to post a story on Instagram?
How do I post multiple photos in one Instagram post?
How to add stickers to an Instagram story?