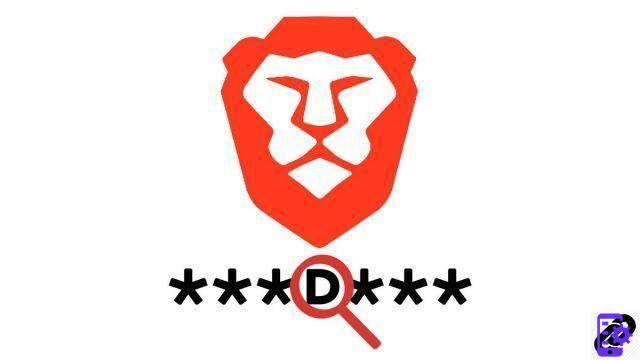 We can never repeat it enough, choosing a different password for each online account is a prerequisite for the security of personal data. A puzzle for those with a short memory. By default, Brave offers to save all login credentials locally. Although practical, this feature should be used with caution. We explain how to protect your privacy on Brave by deleting automatically saved passwords.

Flexibility is one of Brave's strengths. Aware that you do not protect your profile on Leboncoin as you secure your banking space, the browser allows both to erase all of your saved passwords or to delete the most sensitive identifiers on a case-by-case basis.


Delete all saved passwords on Brave
If you have multiple passwords, take care to memorize them well or store them in a secure appendix manager so you don't forget them.
Open the Personalization and Control Center, at the top right of the browser window, and click on "Settings". You can also type "brave://settings/" directly into the address bar.


In the settings pane, on the left, expand the "Additional settings", then click on "Privacy and security". Select "Clear browsing data" from the main window.


A new dialog box opens. Go to the "Advanced settings" tab, then check the "Passwords and other login data" box.


To erase passwords saved during a specific period, pull down the "Period" menu. You can delete data for the last 24 hours, last seven days, last four weeks, or all stored IDs since Brave was installed. Finally, click on "Delete data". Your passwords are permanently erased.
Delete a specific password
You may have inadvertently agreed to save login credentials deemed too sensitive. Brave allows you to delete them without erasing all previously saved passwords.
In Brave's Customization and Control Center, select "Settings".


Again, pull down "Additional Settings" in the left panel. This time, click on "Autofill" and then click on "Passwords".


The window that opens lists all the connection identifiers saved by the browser. For each, you view the website, username and associated hidden password. Select the icon representing three superimposed dots, opposite the identifiers to be deleted, then click on "Delete".
Clearing a password on Brave is a piece of cake that can save you a lot of disappointments regarding the security of your data. A collective PC, too sensitive information or registration authorization errors are all reasons justifying the deletion of identifiers stored locally by the browser.
Find our tutorials to help you protect your privacy on Brave:
How do I activate private browsing mode on Brave?
How do I remove frequently visited sites on Brave?
How do I delete previous entries on Brave?
How do I change a password saved on Brave?
How do I clear the history on Brave?
How to clear the cache on Brave?
How do I view the passwords saved on Brave?
How do I delete cookies on Brave?