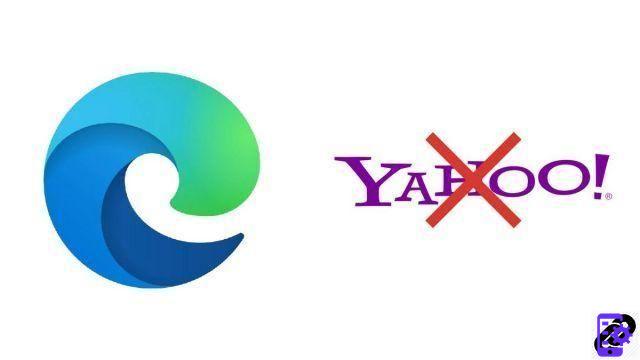 Yahoo is one of the most widely used search engines on the planet, despite the insolent success of its new rivals. Edge offers its services to you, but you are free, if you do not wish to use it, to permanently delete it from your browser.

In our series of tutorials to help you set up Edge properly, today we look at managing search engines, and Yahoo in particular.

Yahoo! constitutes an era of the Internet all on its own. The American company reigned supreme for years on web services, before an inexorable decline and the abandonment of several of its online products.

However, the search engine still exists and is used by millions of people on the planet, who prefer to trust its services rather than Bing or the undisputed leader Google. Edge offers you access to its search results by default, but if you don't want to use it, here's how to uninstall it once and for all from your version of the browser.


Supprimer Yahoo de Edge
Click the " ... To open the Edge menu. It is located to the right of the address bar.




Then click on " Parameters ».



In the left menu, click on the option " Confidentiality and services ».



At the bottom of the page, click on the small arrow next to the option " Address bar ».



Then click on " Manage search engines ».



The list of engines saved in Edge appears. Then select Yahoo, by clicking on the " ... to its right.



In the drop-down menu that appears, click on " Remove ».

Find our tutorials to help you configure Edge properly:
How do I remove a synced Microsoft account on Edge?
How to connect my Microsoft account on Edge?
How to synchronize its settings on Edge?
How to activate or deactivate the synchronization of my Microsoft account on Edge?
How do I activate dark mode on Edge?
How do I update Edge?
How to pass Edge in French?
How do I set Edge as my default browser?
How do I remove Bing from Edge?
How do I change the home page on Edge?
How to change the search engine on Edge?
How do I reset Edge?