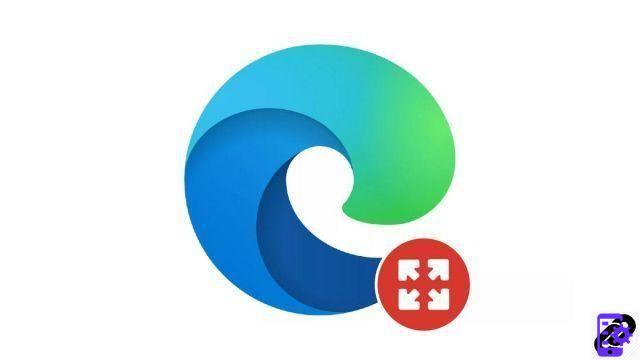 Full-screen mode lets you maximize the browser interface to take up the entire display and not get distracted by notifications or other apps.

Full screen mode is a very useful feature on a daily basis, but often overlooked by users. We all know that it is difficult to concentrate on content for more than a few minutes without being disturbed by a notification, an alert from software that requires your attention or numerous messages from your friends or colleagues.

Unfortunately, as we said in the preamble, software publishers do not necessarily highlight this mode when it only has advantages for fully immersing yourself in an article or in a video. Here is the complete user guide of the "Full screen" mode which will teach you how to optimize your navigation on Edge.


Enable and Disable Edge's Kiosk Mode
Click the " ... to open the Edge menu, which is located on the right side of the browser.




Then click on " Full screen ". You can also press the key F11 on your keyboard, if it has function keys.



You are now in full screen.



To exit full-screen mode, simply direct the cursor to the top of the page. A cross-shaped symbol will appear. Click on it to exit full screen mode.

Find our tutorials to help you optimize your navigation on Edge:
How to mute a tab on Edge?
How to open a tab in a new window on Edge?
How to open and close a tab on Edge?
How to import and export bookmarks on Edge?
How to view bookmarks on Edge?
How do I bookmark a site on Edge?
How to activate the reading mode on Edge?
The essential keyboard shortcuts on Edge