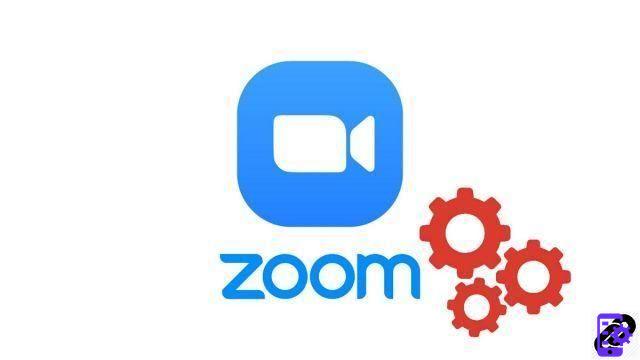 Easy to pick up, the Zoom video conferencing app has a number of advanced features that help deepen the remote experience and collaboration. Screen sharing is one such feature, allowing you to show your entire desktop or just one of its windows to meeting participants. This option is available on the free version of Zoom.

The leader of a meeting, all-powerful on Zoom, can nevertheless decide to interrupt desktop screen sharing. Disabling the use of it for other participants can help to better organize and manage a meeting room with several participants. To learn how to properly manage meetings on Zoom, follow the instructions below.


Disable screen sharing for Zoom meeting participants
Log in to your Zoom desktop app and start a meeting with the people you choose.




In the toolbar at the bottom of the meeting window, click the arrow on the " Share screen ».



In the video chat drop-down menu, select " Advanced Sharing options ».



In the screen sharing settings window, select " One participant at a time can share "And then" Only the host ". All participants will be banned from screen sharing.

Other participants will no longer be able to share their screen. You can dig deeper into your screen sharing options (toggle full screen mode, side-by-side mode, frame rate, etc.) from the "
Parameters
from the home of your Zoom desktop app. Screen sharing on web browser (whether Google Chrome, Mozilla Firefox or other) is not possible on Zoom, nor from the instant messaging service of the application, unlike Hangouts. For Android or iOS (mobile devices, iPads and tablets), you can absolutely share your screen from a dedicated button in the control panel, at the bottom of your screen.
Your personal space, accessible from the browser version of Zoom, also allows you to modify your screen sharing preferences. The difference ? These will be set in stone for all meetings where you will be the host and you will have to go through the client area of ​​the videoconferencing software to change them. You will be able to choose whether or not to activate Zoom's whiteboard, remote controls, etc.
Screen sharing is now a well-established feature on this type of communication software. It is also very intrusive: be careful to secure your meeting before using it. Set up a password, activate encryption (from Zoom.us), close your private windows to ensure the best possible protection of your privacy. Zoom's privacy policy has also been criticized at length in the press.
Find other tutorials to help you manage your meetings on Zoom:
How do I create a meeting on Zoom?
How do I join a meeting on Zoom?
How do I schedule a meeting on Zoom?
How do I record a meeting on Zoom?
How do I share a file on Zoom?
How to be silent on Zoom?
How do I lock a meeting on Zoom?
How do I stop a participant's camera during a meeting on Zoom?
How do I invite someone to join a meeting on Zoom?
How do I schedule recurring meetings on Zoom?
How do I turn chat on and off during a meeting on Zoom?
How do I kick someone out of a Zoom meeting?
How to schedule a meeting on Google Calendar with Zoom?
How to schedule a meeting in Outlook with Zoom?
How to automatically mute the microphone of new participants in a Zoom meeting?