Ready to fit any budget, the Spotify music streaming platform (Android - Windows ) offers a very interesting offer dedicated to students. Spotify Premium Students is available to students enrolled in an accredited higher education institution for a maximum of 4 years. If you are concerned, you will find in this tutorial the advantages of this offer and the procedure to follow to subscribe to it.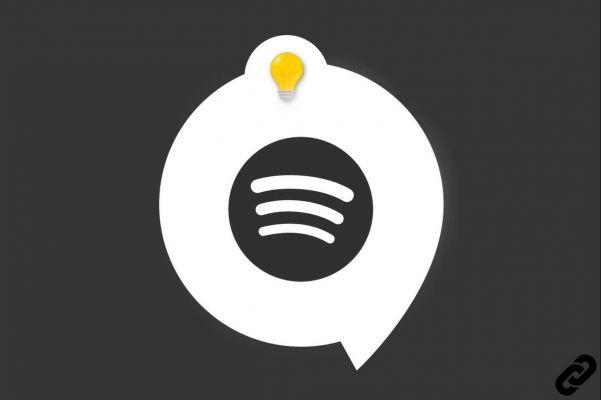 The advantages of the Student offer
The Spotify Premium Student subscription has the same advantages as the Premium Individual account but at a even better price. Its subscribers thus benefit from the on-demand music with no forced shuffling and no commercial breaks, from best sound quality But also the synchronization of songs and podcasts for offline listening.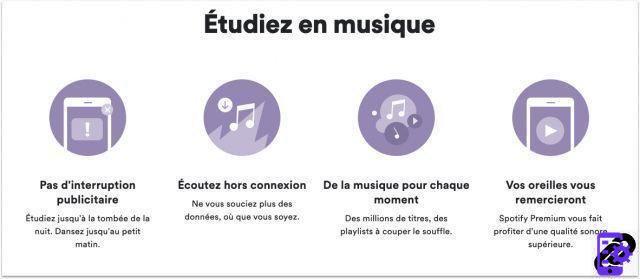 How to Upgrade to a Spotify Premium Student Subscription
To begin the process of registering for Spotify Premium Students, it is necessary to verify your student status. Just go to the SheerID form to fill in some basic information as well as the name of your IUT or your university.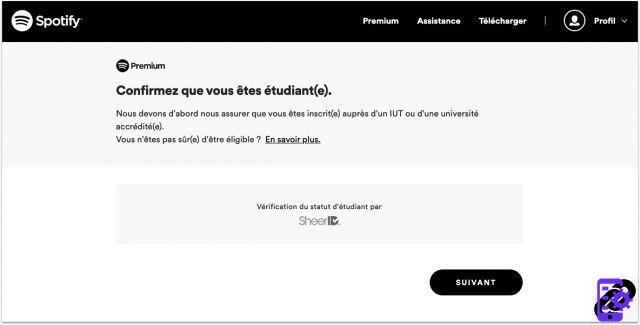 In the event that you are connected to your campus Wi-Fi at the time of registration, SheerID is sometimes able to obtain instant verification. Otherwise, it is very likely that the site asks you to load recent additional identification documents in your name, such as a certificate of registration, a letter of registration from the university institute, a course schedule for the year, a transcript or any other document issued by the establishment. After sending these documents, SheerID will proceed to their analysis before validating or not your request.. Please note that a delay of several days is sometimes necessary for this verification.
Once verified, SheerID will prompt you to return to Spotify to finalize your Premium subscription.
Subscription renewal
The subscription at the student rate has a 1 year validity period. Once this period has passed, your account will automatically switch to the normal Premium rate. Go to your Account page if you want renew your student rate before it expires.
To read also:
All our tutorials on Spotify
How to manage your Spotify account?
How to use Spotify?
How to connect Spotify to other devices?