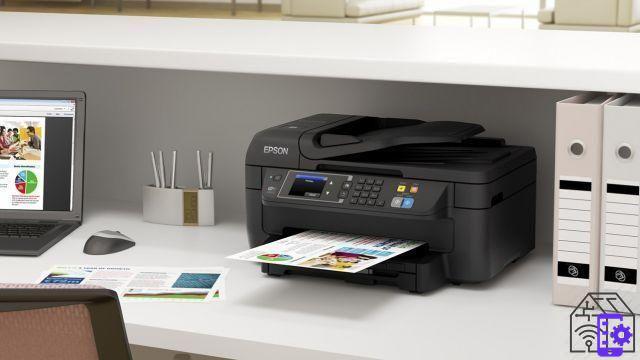 With the transition to smart working, many working habits have changed, including those relating to printers. A search for ASSO.com, (Association of Manufacturers of Printing, Digitization and Document Management Solutions) which analyzed the changes that occurred during the lockdown, which has led many to operate directly from home.
ASSO.com studies the impact of smart working on printers
It is easy to see how the number of prints substantially dropped during the lockdown. Just look at the number of technical assistance calls, reduced to about 30% compared to the normal phases in the most intense points. It is therefore estimated that there has been a drop of about 65% print volumes for the office, only partially offset by a 40% growth in home printing. Clearly this has resulted in increased sales of home office products. Multifunction models for example have seen a growth of 75% compared to the same weeks of 2019.
Among the consequences of the reopening there was an increase in office printing volumes. However, they are still in concrete decline compared to last year. For now they stand at 70% and it is estimated that in the coming weeks will reach 80%. It will only be in the autumn that it will be possible to effectively evaluate the impact of the new smart working methods on printers. And for this reason ASSO.com will launch further research on the subject at that time. The goal will be to get to know this new world of the so-called Smart Printing.
Massimo Pizzocri, CEO of Epson Italy and Vice President of ASSOIT, commented as follows:
"Even as Epson we have witnessed and are witnessing this process of acceleration of digital transformation and in this new normality the inkjet printer, with low ecological and economic impact, has taken on a leading role, both in business use, even at home, both in the personal one.
Inkjet technology has proved successful in supporting a new smart way of working, studying and solving everyday problems. These are printing systems used for work activities as input (scanner function) or output (print function) elements of information flows; systems also used by the youngest, who from home have thus rediscovered (or sometimes discovered for the first time) the usefulness of consulting the printed document for their study and leisure activities by printing in first person.
And in this Epson has still played a leading role: with 43% of the market, Epson's Heat-Free inkjet technology is one of the most popular proposals for those who print, at home or in the office ".
Discount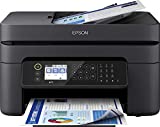 Epson WorkForce WF-2850DWF, Color printer, Wi-Fi + USB ...
Automatic Duplex Printing
Manual duplex scanning
Compact and elegant: elegant and modern shape, 4-in-1 space-saving model; save on costs and paper consumption ...
139,99 EUR −13% 121,15 EUR Buy on Amazon