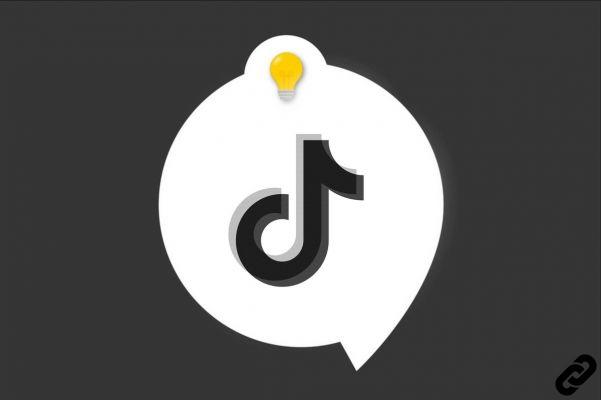 The social network TikTok broadcasts a large quantity of videos on extremely varied subjects. Despite the efforts of the application to limit them, it is possible that inappropriate content is offered to you. By applying certain filters, it is possible to set up a restricted mode and browse the social network without being bothered.
The restricted mode filters the content available on the TikTok application and in particular certain media of an inappropriate nature. It prohibits access to the youngest users, but also to those who have activated this option in their settings. Do you want to activate restricted mode on the TikTok social network? We explain the procedure to you.
Enable restricted mode on TikTok
Restricted mode can be activated at any time in the TikTok account settings. To do this, you must define a secret code. Here's how:
1. Start the TikTok app on your mobile phone.
2. Go to the bottom right of your screen and select the "Me" icon (in the shape of a little man). Your user profile page opens.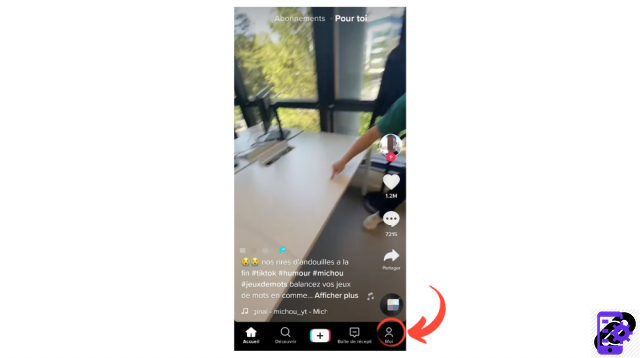 3. Access your settings by clicking on the three small lines at the top right of your screen.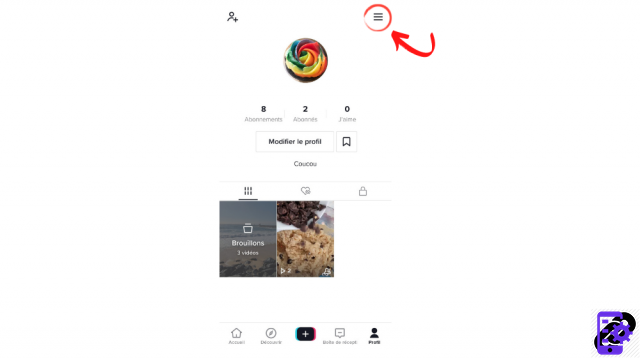 4. Go to "Account & Activity" and click on the "Digital Wellbeing" submenu.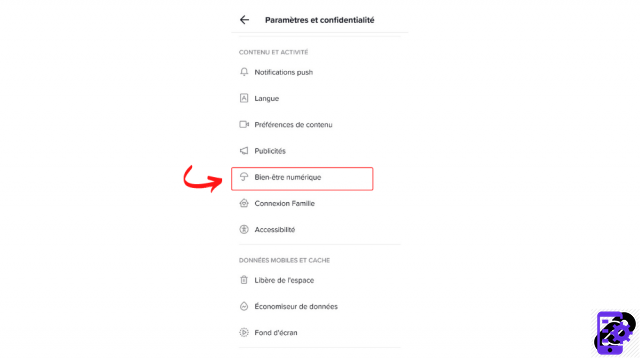 5. There you have two options: "Screen time management" and "Restricted mode". These features are disabled by default. Click the "Disabled" button next to Restricted Mode.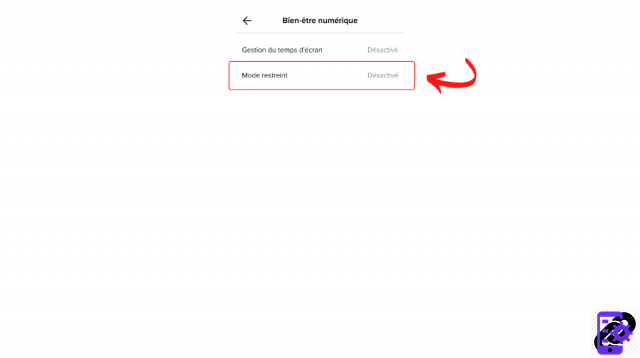 6. Click the red "Enable Restricted Mode" button.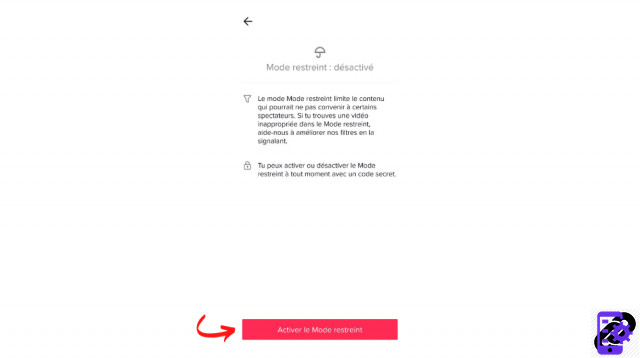 7. Define a secret code and confirm it to set up this secure mode. You can later modify this code, if necessary.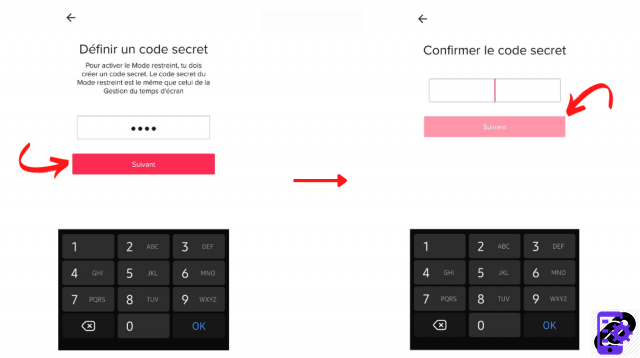 You can also help the social network limit inappropriate videos by flagging them on a case-by-case basis.
Find all the tutorials to master all the features of TikTok:
Our complete TikTok file: tips, advice and tutorials.
How to properly configure TikTok?