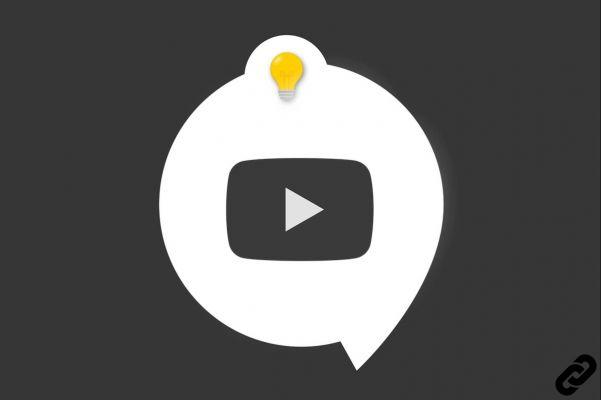 YouTube , that's billions of videos. To stand out and make users want to discover the content we have created, there is nothing like an attractive thumbnail. This little thumbnail is the first thing your future viewers see about your videos. It is therefore essential not to neglect them and to make the effort to look after your appearances.
The thumbnail sets the tone of a video. This image must attract attention and maximize clicks on content. In fact, the file must be uploaded in PNG, JPG or non-animated GIF format. Its size must not exceed 2 MB and its size must be 1280 x 720 pixels (i.e. a 16:9 format). Want to add thumbnails to your videos? We explain how to do it in this tutorial.
Add thumbnail to YouTube video
Here's how to add a thumbnail to a video:
1. Go to YouTube Studio.
2. Once on the home page, click on the "Content" section, visible in the left column and consult the list of your creations.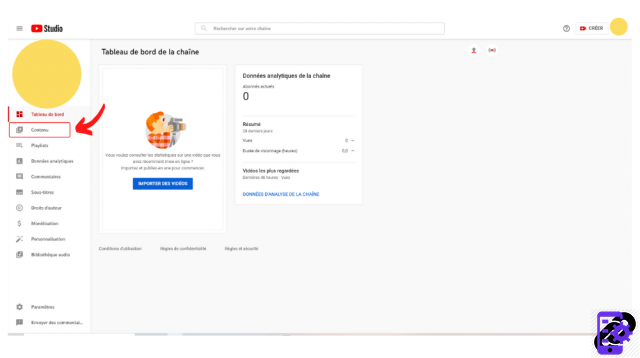 3. Choose the video to edit by clicking on it.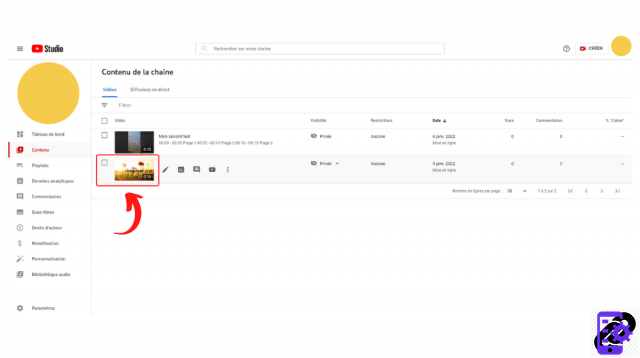 4. In the "Video details" menu, locate the "Thumbnail" section below the field provided for the description of the content.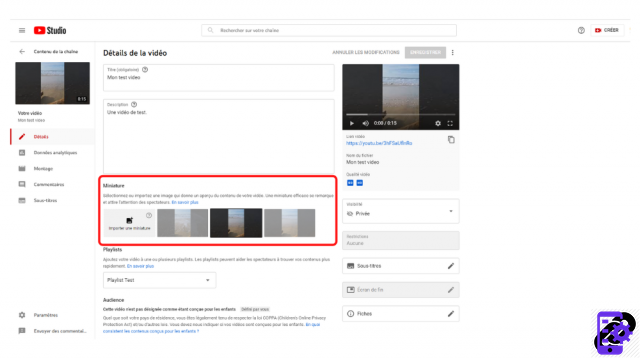 5. YouTube offers you several screenshots from your media. You can either select one or, and it is rather recommended, import your own image.
6. Click "Import Thumbnail".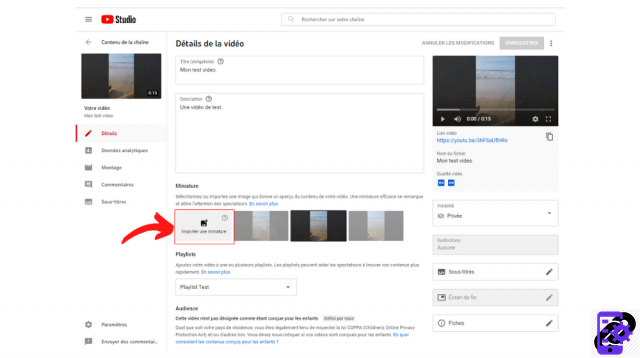 7. Select the file to upload, then click "Open".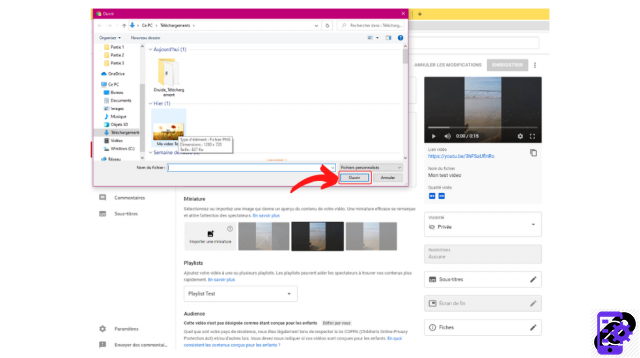 8. The thumbnail loads before your amazed eyes! Now click on the blue "Save" button.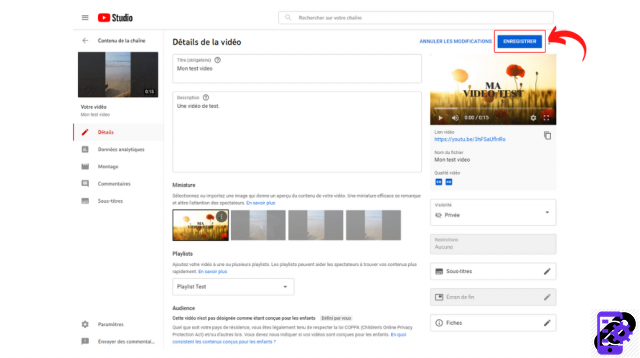 9. Congratulations, your video is now ready to conquer your audience!
It is also possible to add a thumbnail while creating the video. A field will be made available to you to upload the image of your choice.
Find all the tutorials to master all the features of YouTube:
Our complete YouTube file: tips, advice and tutorials
How to master all the features of YouTube?