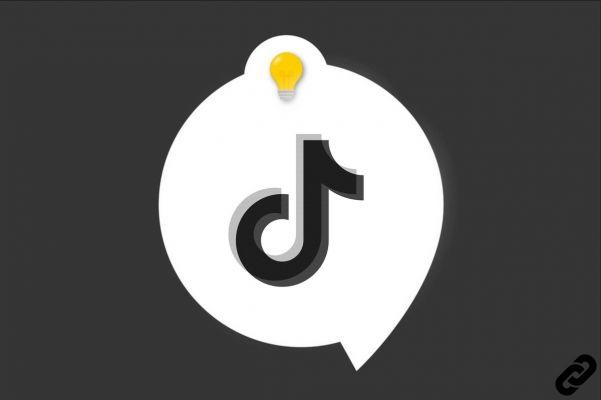 Whoops ! You had things to do and you still spent the whole evening on TikTok  ? Unfortunately, you are not the only one: this application can be particularly time-consuming. It is not uncommon to want to connect to it for a few minutes and to spend a lot more time there than expected! Fortunately, it is possible to limit the viewing time by setting a duration in advance. The application can then only be unlocked with a secret code.
Limiting the time spent scrolling on the TikTok social network is entirely possible (even highly recommended if you no longer want to waste hours on the application). This feature is especially useful for parents who want to control their children's screen time. If you want to block the TikTok app after a certain amount of time, here's how to do it.
There is a feature to impose a time limit on TikTok. It can be found in the "Digital Wellbeing" section. Here's how to activate it:
1. Launch TikTok on your smartphone.
2. Look at the bottom right of your screen and look for the "Me" icon (in the shape of a little man). Click to view your member profile.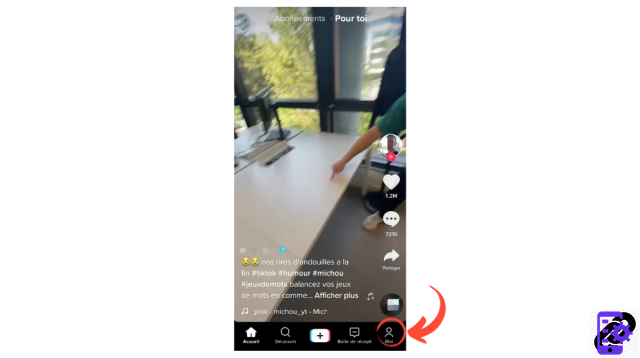 3. Go to your settings by clicking on the hamburger menu, at the top right of your screen.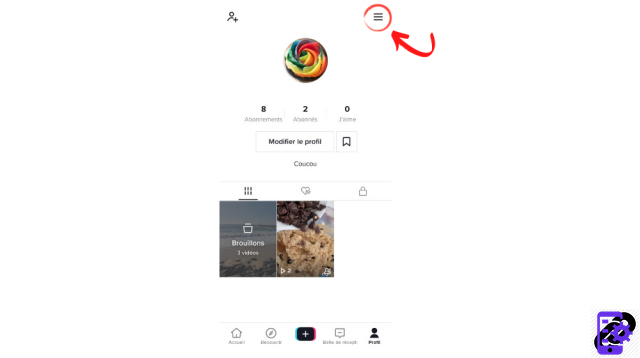 4. Under "Content and Activity", look for the "Digital Wellbeing" sub-menu.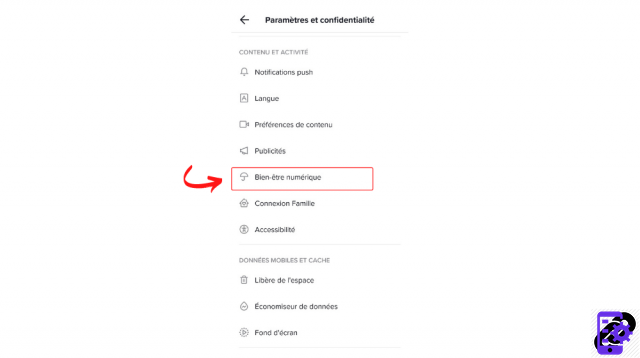 5. There you have two options: "Screen time management" and "Restricted mode". Both of these options are disabled by default.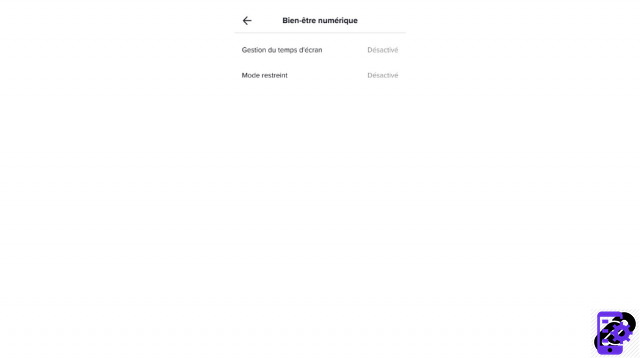 6. Tap "Screen Time Management" and click "Set Time Limit". This option is, by default, set to 60 minutes of viewing. Choose the duration that suits you: 40 minutes, 60 minutes, 90 minutes or 120 minutes.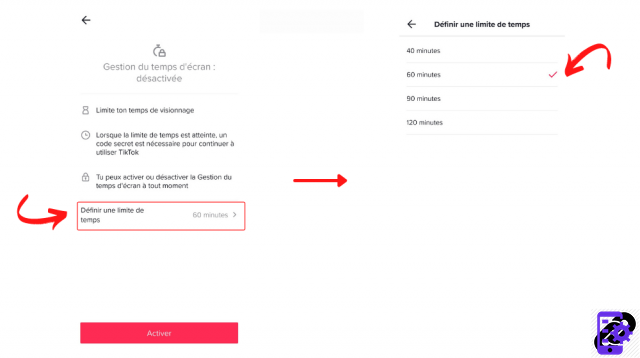 7. Go back and click the red "Enable" button.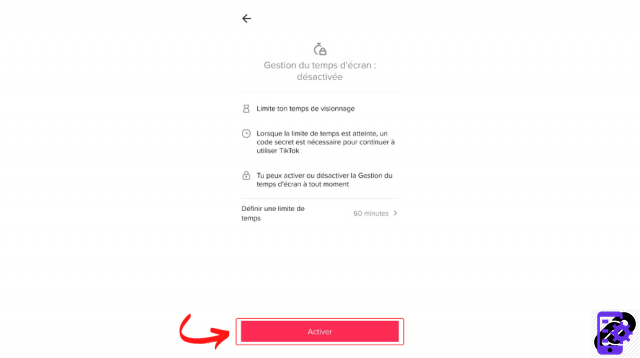 8. Enter a secret code, press next to activate the feature.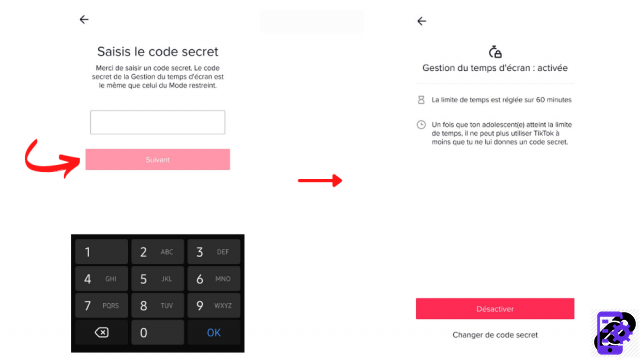 It is possible to deactivate this option at any time by entering your secret code again.
Find other tutorials to master all the features of TikTok:
Our complete TikTok file: tips, advice and tutorials.
How to properly configure TikTok?